A teddy is a dressy and sexy undergarment worn by ladies, in bedroom for particular. However, the garment can be worn as support garment under some modest clothing.

Teddy is a one-piece garment / lingerie that combines a panty as well as a revealing top into one single garment. A typical teddy features a camisole like top and a brief. Some variations may feature two separate pieces for the upper and lower body.

Some designs may feature some built-in support for the breasts.

Some styles may feature adjustable straps as well. However, as  a rule teddies have straps that are designed to slip off the shoulders.

Teddies may be loose as well as tight, depending on the style.

Fabrics:
These dressy lingerie are made of sheer, shiny and chic materials like silk, satin, laces etc.

Embroidery, beads, studs, trimmings, etc may all add dazzle and fun to the garment.

Variations in teddies:
A bareback teddy:
A bareback teddy may leave your back bare, as the name implies. The style is more dressy and sexy.

As under garments they can be worn by many of your open back clothing.

Most of these feature some in built bust support so as to eliminate all need of wearing a bra underneath.

They may feature one or more straps to provide bust support.

Fashion top teddy:
A teddy which combines a thong panty, bra and fashion top. Fashion top teddies come in a wide variety of styles, from simple styles with plain materials to very fancy styles with beads, crystals or sequins. Fashion top teddies can be worn as fancy undergarments or as an outer garment without a top over them.
There are also what we call Fashion Top Teddies, which are composed of a thong panty, bra and fashion top.
Sleep teddy: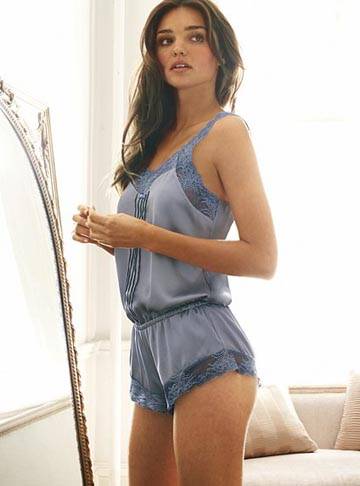 A sleep teddy is designed to be worn in the bedroom during sleep. The teddy is loose fitting and simple in construction and design. They are made of natural and comfortable fabrics like cotton. Remember, a sleep teddy is designed for comfort.
Teddiette:
A teddiette is a sexy and dressy teddy that feature detachable garters.  They are apt for a romantic expedition and erotic exhibition.
A body briefer teddy:
A body briefer teddy is a close fitting teddy that is designed to mould and re shape the body structure to some aesthetic conformations. They are made of simple and comfortable fabrics like cotton etc.
Tips:

The garment has to fit you well. Therefore, wear and see thee fit and style before purchasing one.

See to it that all the seams are even and lie in a straight line as uneven one may get scratchy. Remember, you wear a teddy on a bare skin.

Purchase one with easy to care garment instructions.