What are leggings?
Leggings are a wardrobe staple. They make for a retro, sporty, chic, hot, sexy, refined, bold, rustic and feminine look as well as a high fashion statement. The garment is worn by people of all ages. 
Leggings belong to comfort line of clothing and are defined as tights with no feet. They are form fitting lower garments that can be worn as an inner as well as an outer wear. 
Fabrics: Lycra, spandex, nylon, polyester, silk, cotton, wool, jute may all be metamorphosed into leggings to bring forward the hidden potential diva out of you.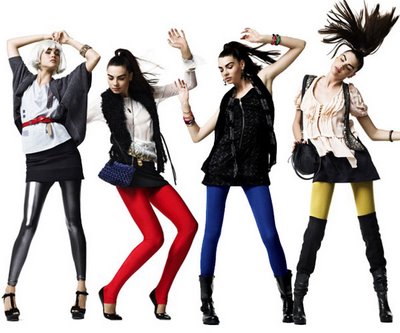 Types of leggings:
Leggings are many. They are available in ankle, capri as well as mid-calf length.
Ankle-Length Leggings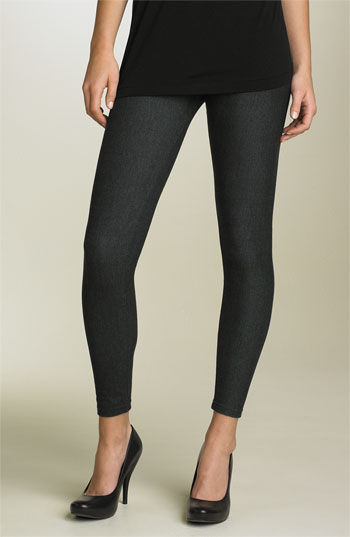 Ankle length leggings reach up to the ankles. They are versatile and quite popular. When worn during winters, they provide full coverage and warmth. They can be aptly paired with dresses, tunics, tees, tanks, shirt-dresses, etc.
Mid-Calf Length Leggings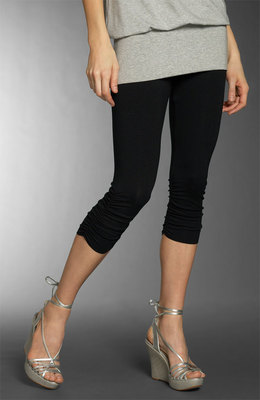 These are casual, chic and sexy. They are quite popular among people. The coverage the leggings offer the legs, makes for a smart and overtly chic fashion statement. People with good height may wear them but not the shorter ones.
Stirrup leggings: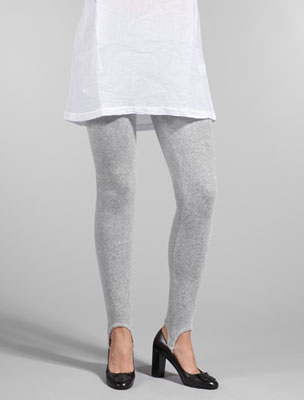 Stirrups make for a cool and casual wear. They feature straps that go under the foot.
Footed leggings: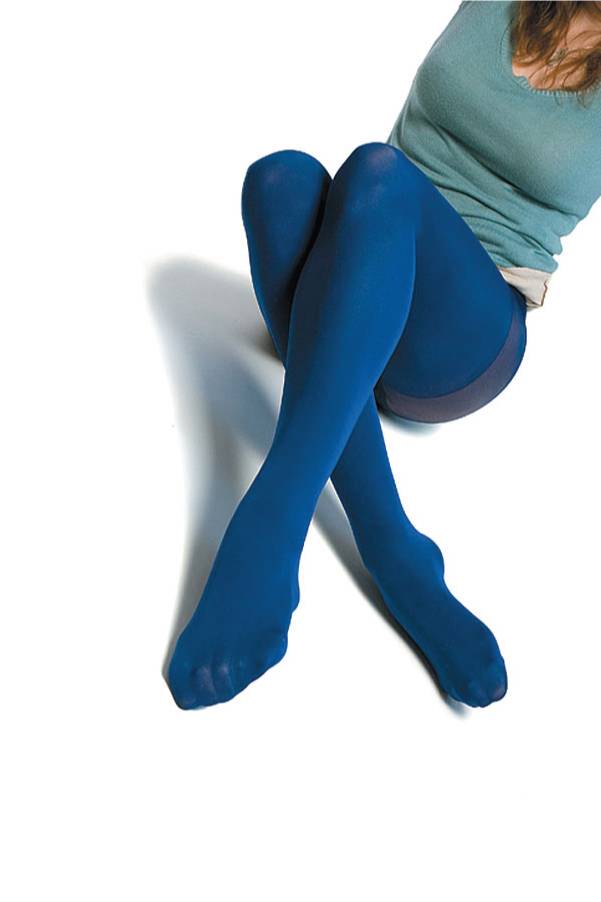 Footed leggings are similar to tights. They make for a perfect winter wear.
Jeggings: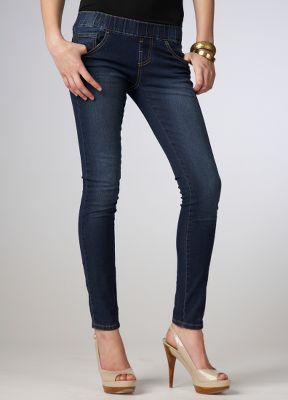 Jeggings are leggings that are quite similar to jeans in look.
Leggings are versatile and can be worn at the dressiest parties to the most casual outings. Hope this brief knowledge about various types of leggings was helpful.