It is practically not possible to keep in pace with the ever-changing fashion trends. Also, the fashion fabric and color scheme changes with the changing season. In this article we have discussed some basic wardrobe essentials that every girl should have to keep up with the season in style. Remember, summer means light and comfortable clothing.
Colors for summers
Colors like peach, green, lime, pink, purple and white are apt for summer season. They keep you cool, make you look sexy, stylish and bring out the feminine side of you. These colors are attractive and give a lighter feel. Avoid wearing black and other darker shade like navy blue, dark brown, bright red etc in this season.
Prints for summers
Floral prints, leaves, polka dots, butterflies and abstracts are good for summer season. They add excitement and a little playfulness to your wardrobe.
Fabrics for summers
Cotton is all time favorite and an absolute must. Nothing can make the summers cooler than cotton.
All mesh and sheer fabrics like lace, net, spandex etc can be worn to beat the summer heat and that too in a very stylish way.
Tops for summers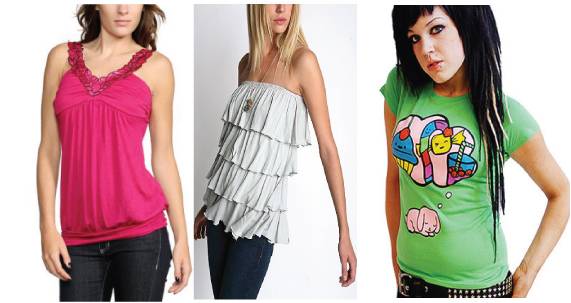 Dressy Tops: Frills, ruffles, buttons, beads, sequins, bows, butterflies, etc are easy and trendy options. You can pair up these tops with shorts, mini skirts or even cotton trousers for a lighter and cooler feel.
Tube tops & tank tops: Tank tops are versatile, chic and trendy. They can be worn under sheer coats or can be used for layering under or over other items. Summers won't feel as hot as they are, if wearing such a top.
Basic white t-shirt: A basic white T-shirt is never out and makes one look stylish and cool at the same time. You can team up your basic white t-shirt with shorts, trousers, or mini skirt. It looks good with all. White color not only looks cool but they also help you stay cool by reflecting harsh sun rays. Just go and grab one for yourself this season.
Shorts: They are simple casual wear that promise you great comfort. You can wear them at weekends, shopping, and parties. The ones meant for summers are done of natural materials like cotton and the dressier ones are made of silk.
Accessorize your shorts with narrow belts, blouses, danglers and handbags.
Dresses for summers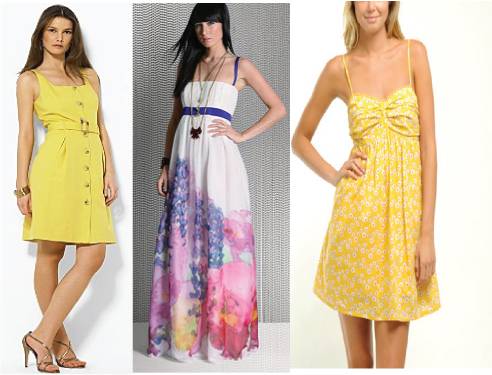 Sun dress: A sun dress done in halter neckline or square neckline is not only a comfortable outfit but also looks dressy.
Maxi dress: Maxi dresses are very versatile and can be worn at all occasions and at all places like dinner parties, beaches and long journeys. They are an important clothing item for summers. They are made of fabrics like cotton, chiffon, sheer etc that enables loose and free-flowing drape.
Accessorize your maxi dress by wearing a headscarf. Go for small and delicate jewelleries. Pair with strappy sandals, gladiators or high-heels.
Skirts: A mini-skirt, a long skirt, a wrap style skirt or a pencil skirt done with cotton fabric makes for a trendy summer wear. Pleated or flared skirts in plain solid colors or in some cute floral or geometrical prints may add variety and style to your wardrobe.
Leggings: They belong to comfort line of clothing. You can have plain, printed or sheer leggings. All are stylish, look good and apt for the season. Pair them with a loose t-shirt while you workout or you are out for casual outings.
Trousers: Pick up some comfortable and good fitting trousers. Harem pants and carrot pants are highly comfortable.
Sheer clothes: Are a great way to add fun, excitement and a little playfulness to your wardrobe. They are romantic, feminine, sensual and apt for summer season. Embellished and embroidered sheer gowns with intricate patterns of grape vines, flowers, blossoms and orchids may make for an extremely elegant, classy and sensuous garment that can be worn at parties.
Footwear for summers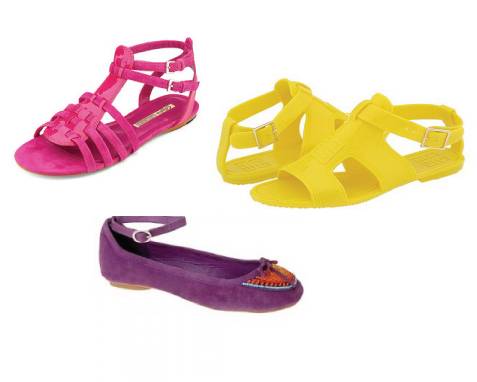 Flip flops: Colorful bright and peppy slippers are fun to wear. They are apt for domestic work as well as for casual outings. Sexy colors, cute designs, velvety textures and notable pints make them a wardrobe must.
Flats: Casual flats may complement any outfit. Ballerina flats and ballet flats are quite flattering. Colors like yellow, green, white and pink are a few chic colors. Feminine and cute designs like bows, buttons, butterflies etc make for a cool summer wear.
Gladiator sandals: The Gladiator sandals both flat and with heel are a favourite among the masses for being highly comfortable. They feature a T-strap with multiple straps going across the foot making them look stylish and sexy.
Makeup for summers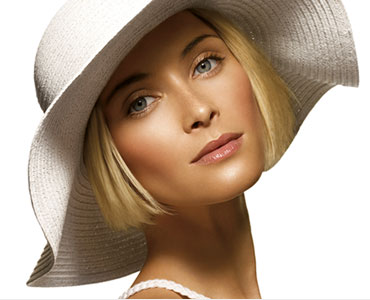 One should be very careful when it comes to applying makeup in summer season. Always remember that during summer season one tends to sweat more and may require frequent washing of your face. Therefore, apply minimum makeup. Apply Lip gloss to make your lips look fuller and sexy. Apply kohl and pencil eyeliner. Complete your make up by applying a pink or peach blusher at your cheek bones. Avoid using foundation and try to use water proof khol and mascara.
Carry a tissue paper in your purse to wipe your face.
Accessories for summers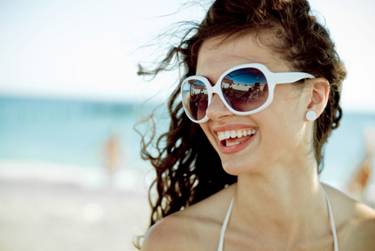 Scarf: Sheer scarves are functional as well as decorative. They are apt for summers when even an extra bit of clothing adds to the miseries of the burning sun. Floral, plain or printed, sheer scarves make for a versatile and essential clothing item. Cotton or mesh scarves are also good options.
Caps / Hats: They are quite stylish and functional accessories as well. They may help you keep your head cool when the sun burns it's energy to heat all. Wear some cute straw made hats to the beaches, pools and also while you shop or hang around with friends. Caps made of cool fabrics are also apt to beat the summer heat.
Handbags: Carry small handbags or shoulder bags. Avoid dark colors. Go for pastels, beige, off-white or even pink or purple.
Sun glasses: They are stylish and necessary items to protect your eyes from the harsh sun. Sunglasses these days are not the regular dull and boring ones but are now available in colorful frames and colored glasses. Fetch yourself the right pair; it can make you look very chic.
Jewelry for summers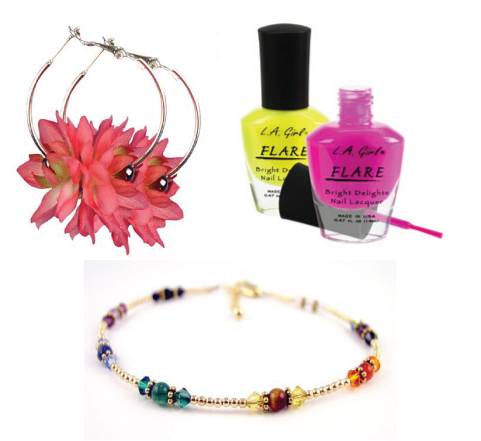 Anklets: Thin silver anklets worn on just one leg or both are trendy and cool. You can also try out some beaded ones to add more fun.
Earrings: Go for earrings that are light and elegant in look.
Nail and toes: Go for soft pastel colours. Neon nail paints in bright pink, blue and green complements the weather.
Perfume / Deodorants: These are essential for this season as they keep out the bad odor and leave you fresh throughout the day. Never spray perfume or deodorant directly over the skin as it can cause skin darkening. Get one that suits your personality and your senses. A good fragrance also speaks a lot about your feminity.