Preston Zly, a footwear brand situated in Australia unveils their Metropolis shoe collection for S/S 2010/2011 exclusively for women. The designs are unique, stylish and crazy.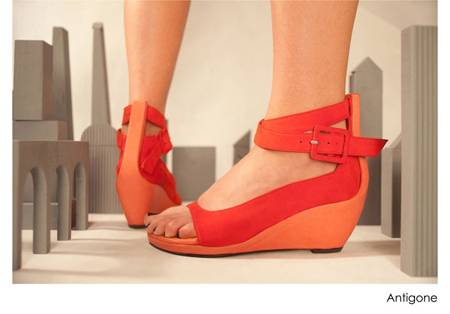 The brand was started way back in the year 1993 by Joanna Preston and Scultor Petr Zly in the Melbourne city of Australia and creates amazing and creative women footwear which not only provides a better fit but also excel in quality.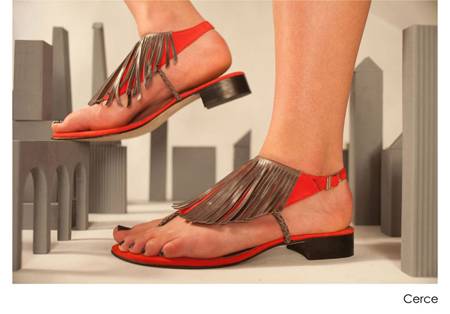 The collection comprises of sandals, flats, ballet flats,and heels. The flat sandal above with fringe detailing gives a tribal look.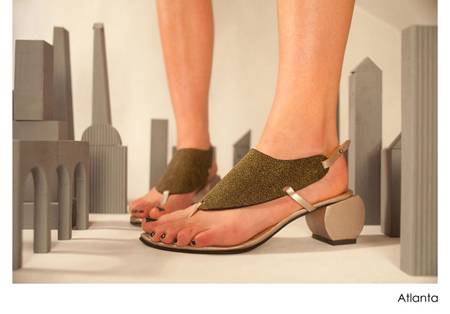 Check out the interesting heels in the footwear above. Apt for casual outings.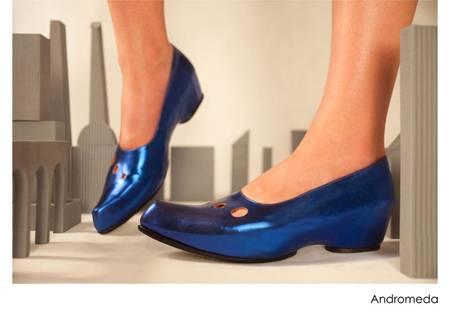 A neon ballet flat could be an ideal footwear for the monsoons.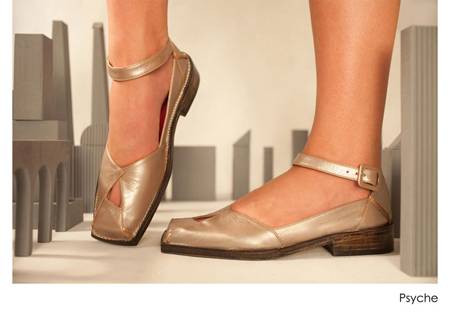 The metallic beige ones look great  paired up with capris.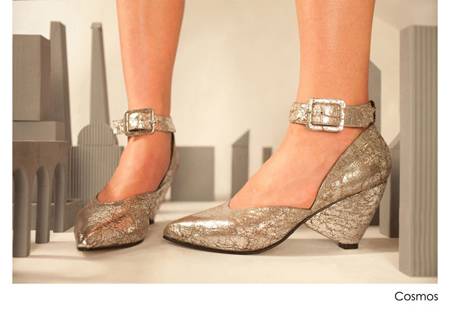 Pick up these ankle strap sandals for a party night.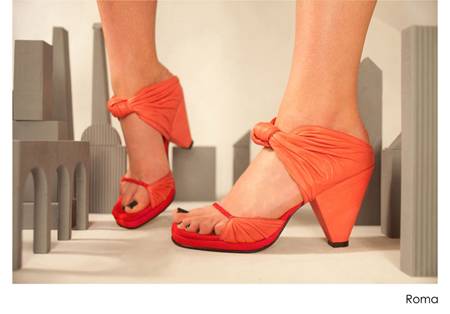 An ideal footwear that can be worn on prom nights, parties or even at casual outings