Canadian model Coco Rocha features poses for Allure June 2010 issue.
She looks sophisticate and elegant in the red, white and blue outfits and accessories she wears for the editorials in the shoot.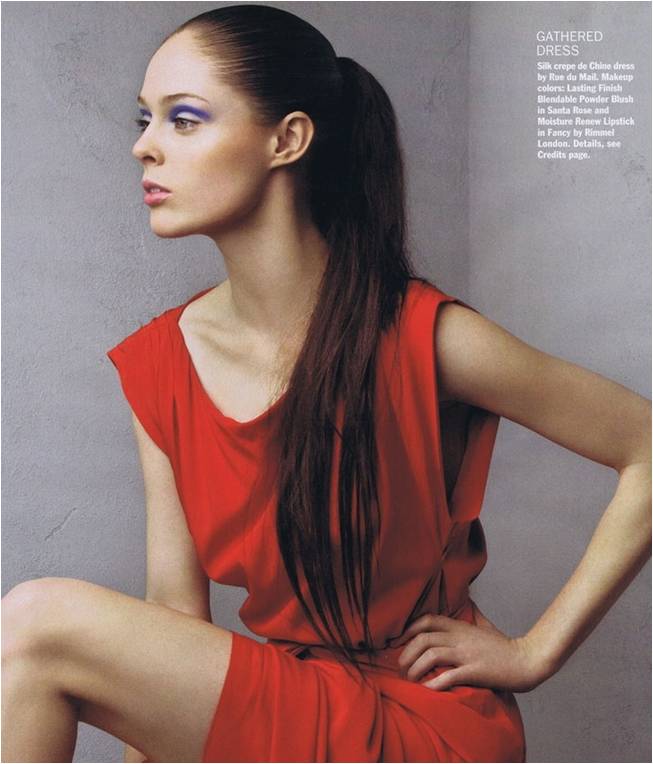 Coco Rocha features 8 different looks that bend, fold, strap and drape you into shape this summer.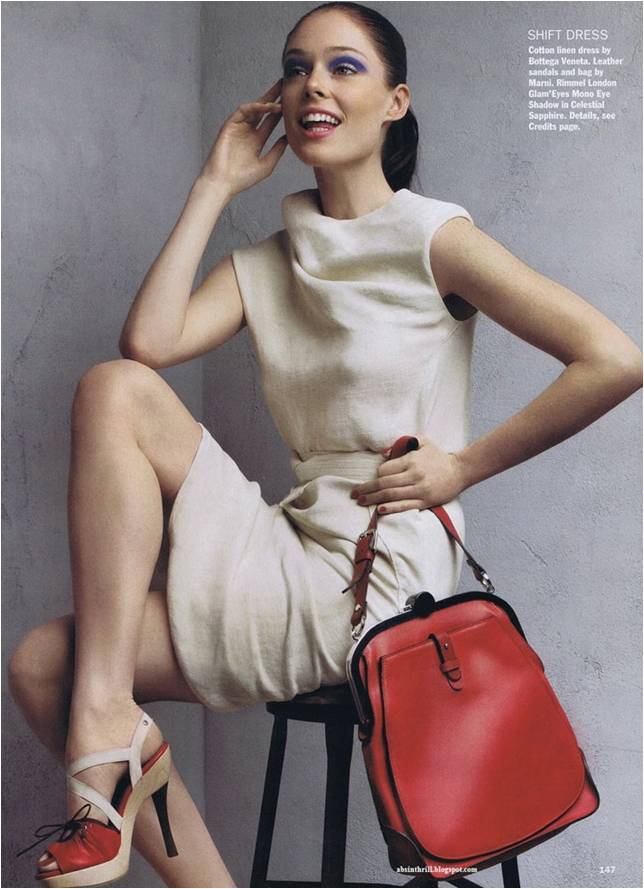 Cotton linen dress by Bottega Vaneta.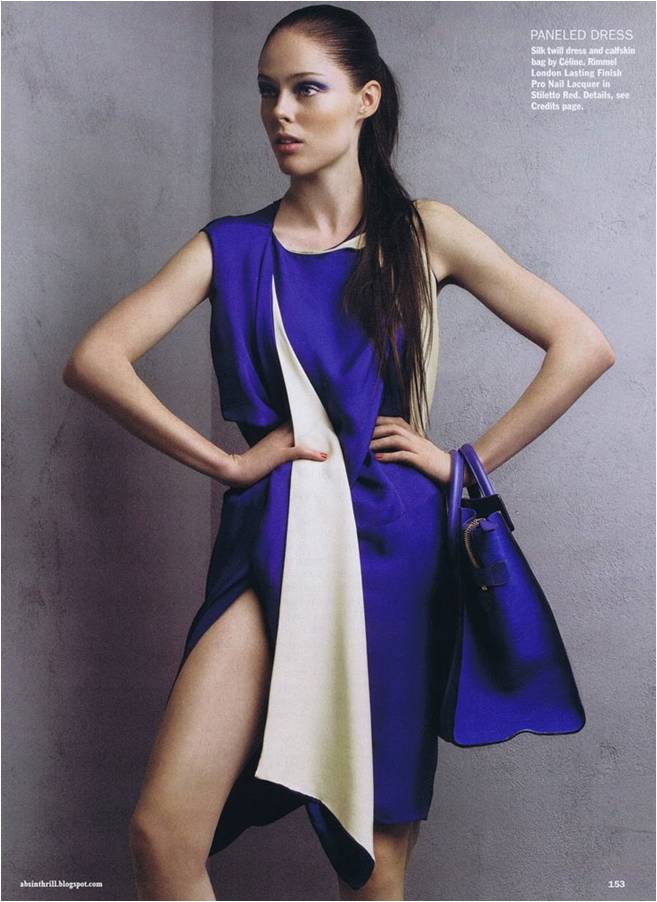 Silk twill panel dress and calfskin bag by Celine, Rimmel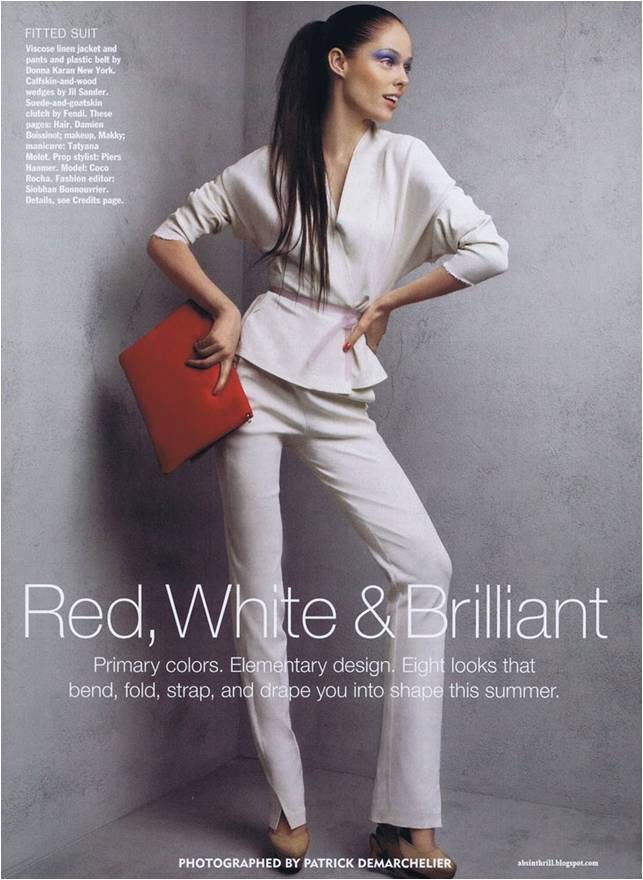 The shoots were photographed by Patrick Demarchelier.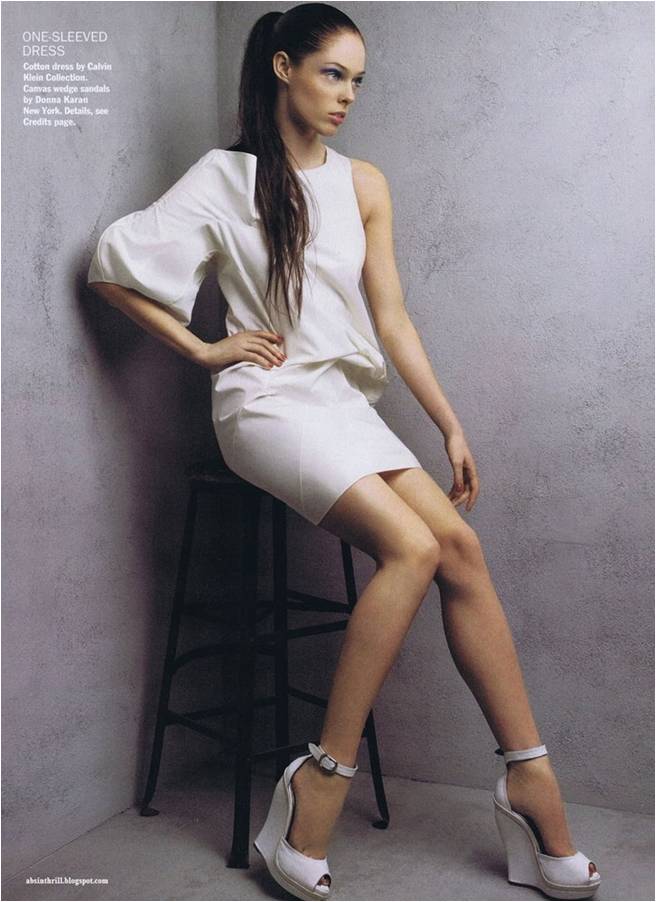 One-sleeved cotton dress by Calvin Klen. Wedge sandals by Donna Karan.