Harper's Bazaar Arabia June 2010 issue features Bareface model Masha posing in beautiful swimsuits with bright and colorful prints. The summer background with sand and water is lensed by Susanne Speil.
What could be a better option than a bob hair cut for a hot summer? The hairstyle is not only comfortable but also looks chic. A pair of dark glares and a fuschia lipstick is like a cherry on the cake.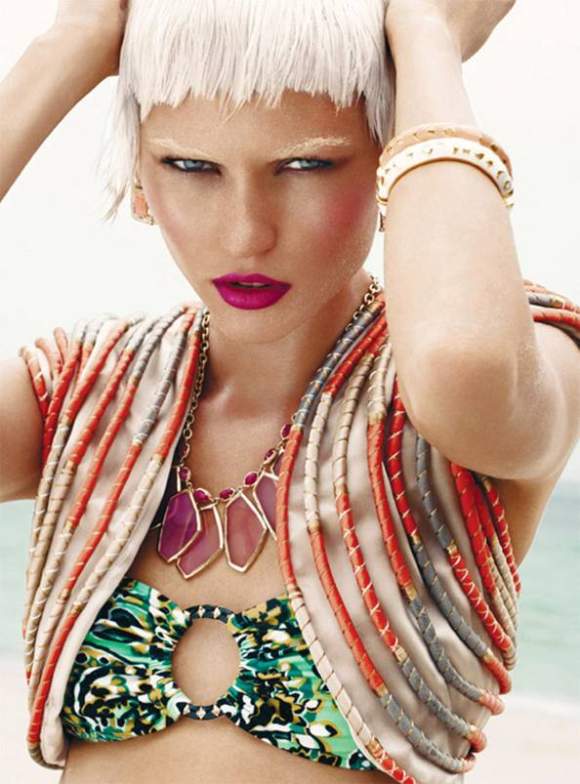 Masha poses in a beautiful shrug done with coiling technique. Love the bandeau and the neck piece.
Animal print bikinis are really hot and in vogue. Wear one to bring out the wildness inside you.
Fuschia bikini styled and accessorized with an animal print jacket and a purple belt looks really hot.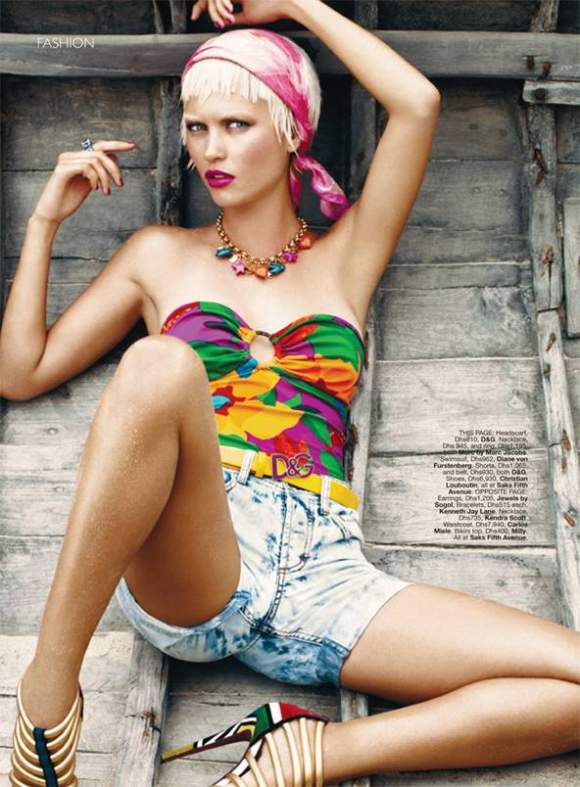 Check out this amazing multicolored one-piece swimsuit paired with shorts. Love the high-heels that compliments the look.