Have you ever heard of a footwear that can be customized by changing its pattern and shape? If not, here comes Italian designer Gaetano Pesce who has created ankle-boots out of recycled plastic discs that can be customized.
Gaetano Pesce has designed these innovative booties for Melissa footwear that allows the customers to created seven unique styles from the same shoe.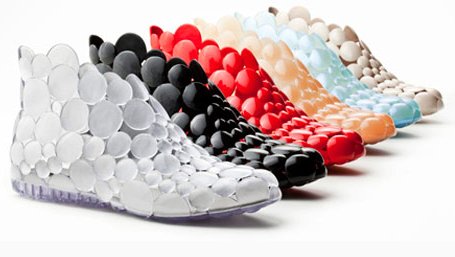 Available in red, black, off-white, orange, blue and transparent, Mellisa customizable plastic footwear are fun to wear.