Vogue Korea, in its editorial "Body Talk" for July 2010 issue, features sexy model Shin Jae Yi with full of energy. Photographer Hong Lu does the night time photography while the model carries a rocking charm as she poses in bright neon swimsuits, lingerie, rain-boots and raincoats with an umbrella in hand.
Love the fish-net thigh-high stockings paired with bright red rain boots.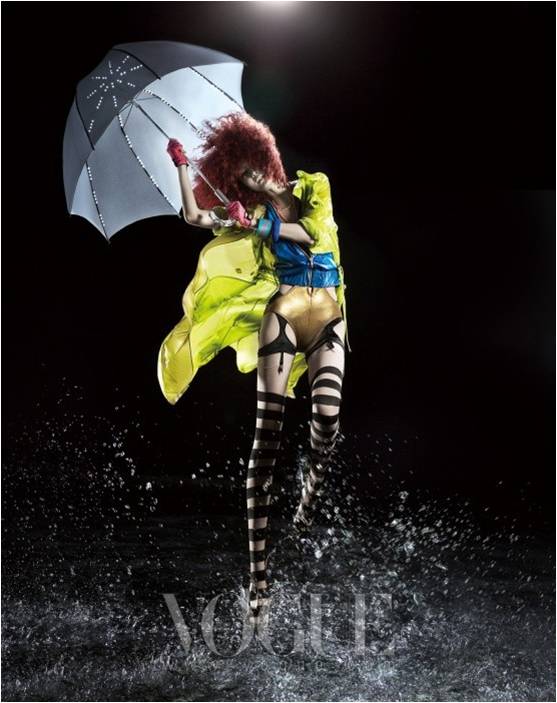 The model wears a vibrant fluorescent raincoat paired with a golden monokini, electric blue vest and bandage stockings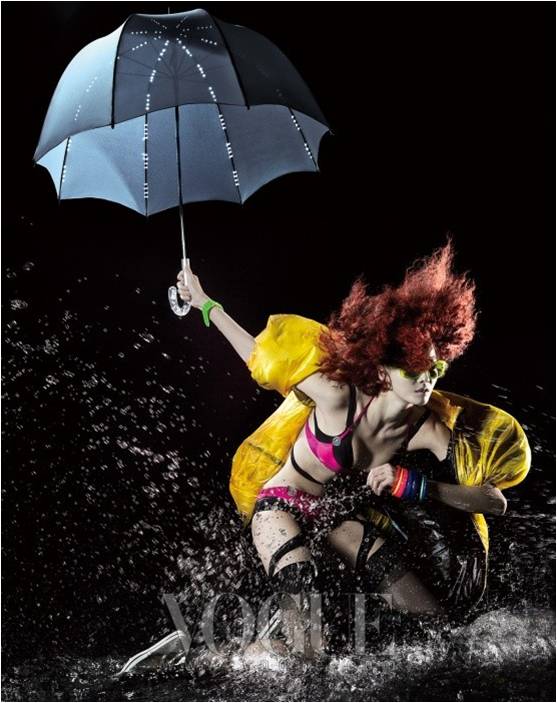 Shin Jae Yi poses in a bright yellow-puff sleeved raincoat along with a black bra, pink halter bra, black garters and stockings. Not to miss out the very sexy translucent green frames.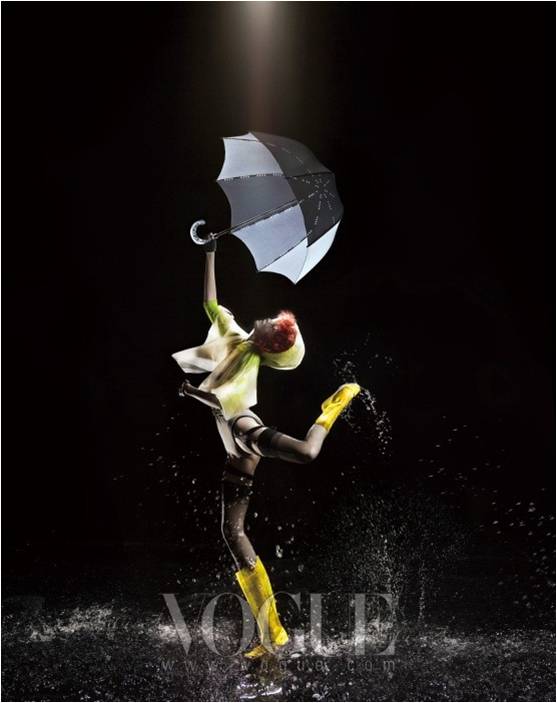 Fluorescent green hooded raincoat paired with bright yellow rainboots.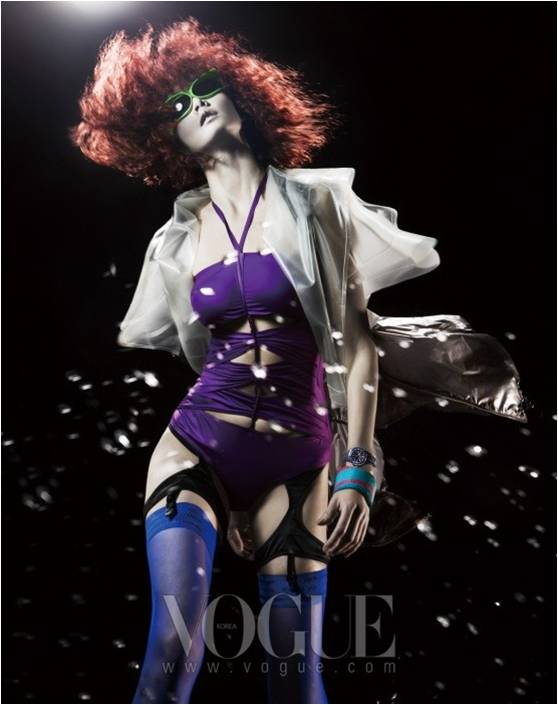 Shin Jae Yi poses in a purple cut-away style one-piece swimsuit with halter strings paired with electric blue stockings and off-white raincoat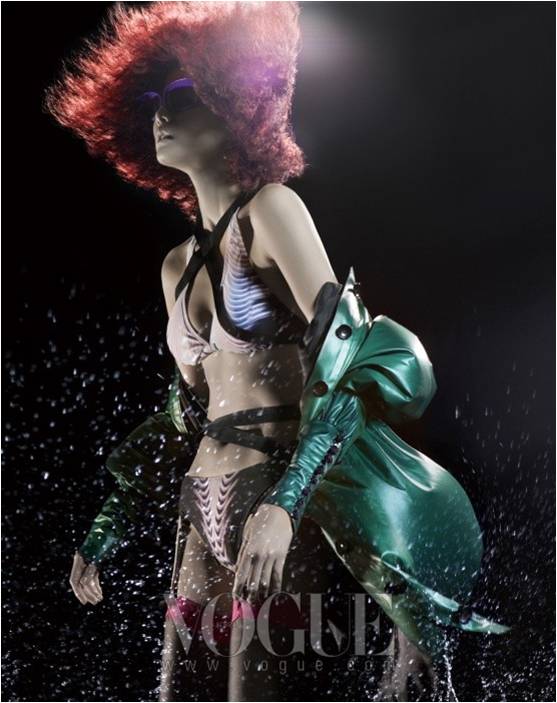 Check out the very interesting sea green coat with button detailing.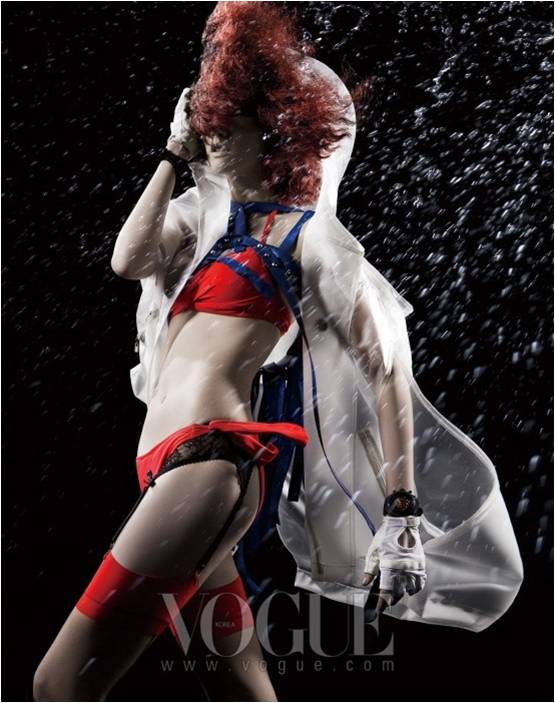 This red & White combination rocks.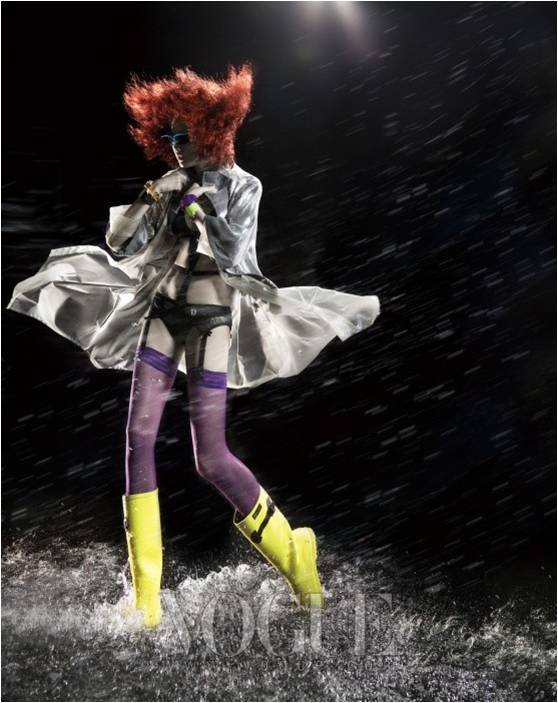 Check out the eye-catchy bright yellow rain-boots.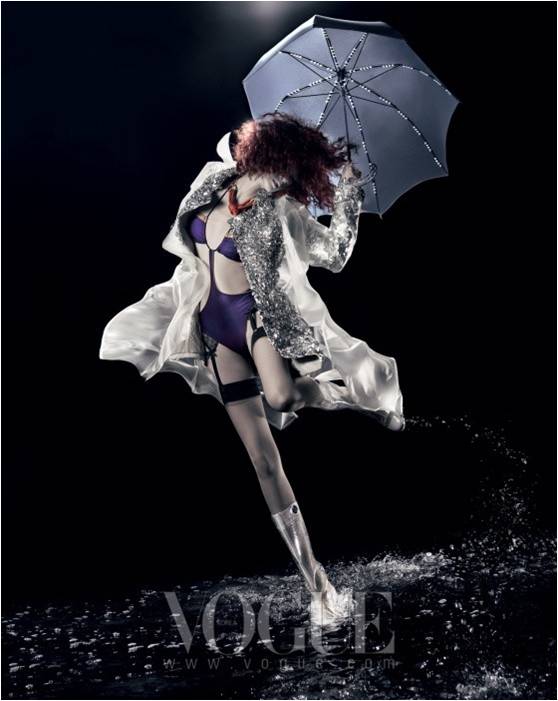 Love the dark purple monokini paired with sequined white raincoat and transparent rainboots.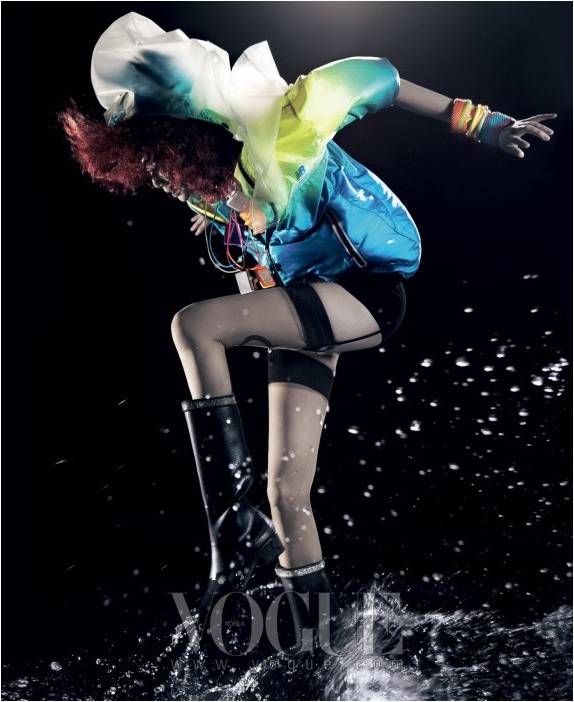 Shin Jae Yi poses in a multi-neon-shaded raincoat with hoods and zipper detailing