Nicole Trunfio graces Vogue Australia August 2010 by featuring in the editorial "Go With The Flow". Nicole looks beautiful in long curly hair while she poses in long flowy ensembles from the likes of Marni, Christian Dior, Kenzo, Romance was born and Boss. This beautiful editorial gives 70's hippie vibes with autumn leaves backdrop photographed by Nicole Bently.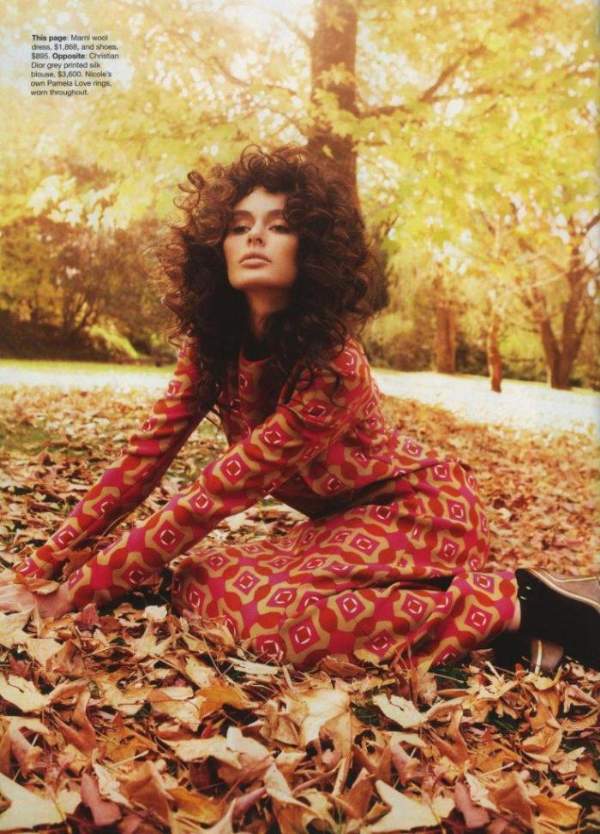 Nicole Trunfio looks pretty in Marni woolen dress and shoes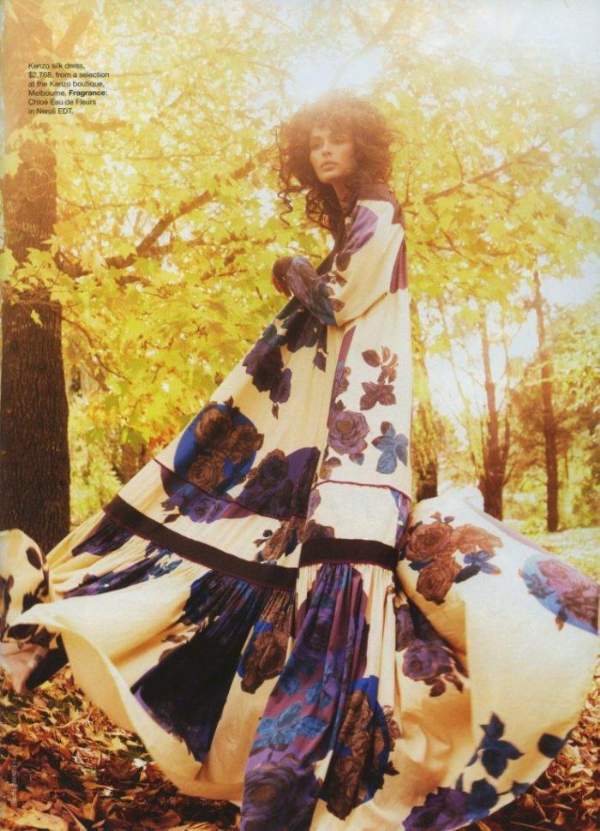 Nicole Trunfio wears a beautiful floor-length silk dress by Kenzo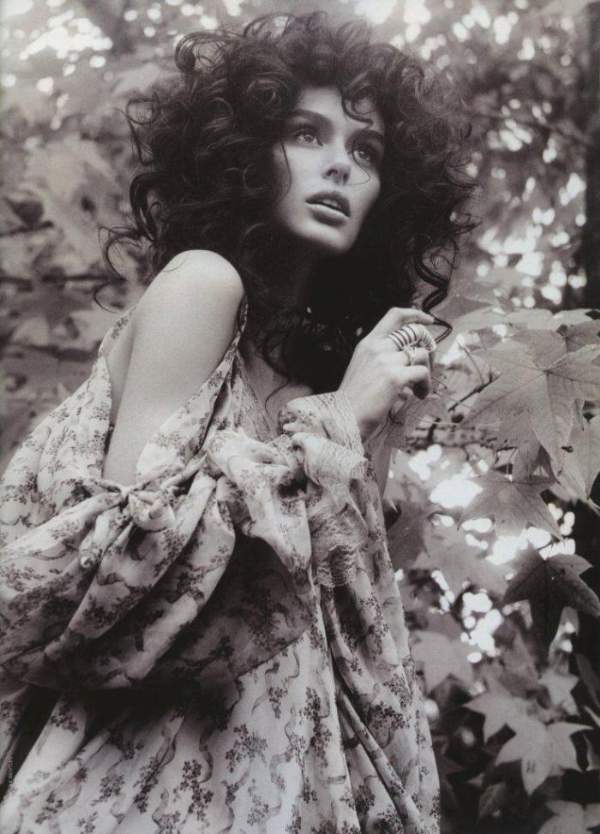 Nicole Trunfio wears Christian Dior gray printed silk blouse.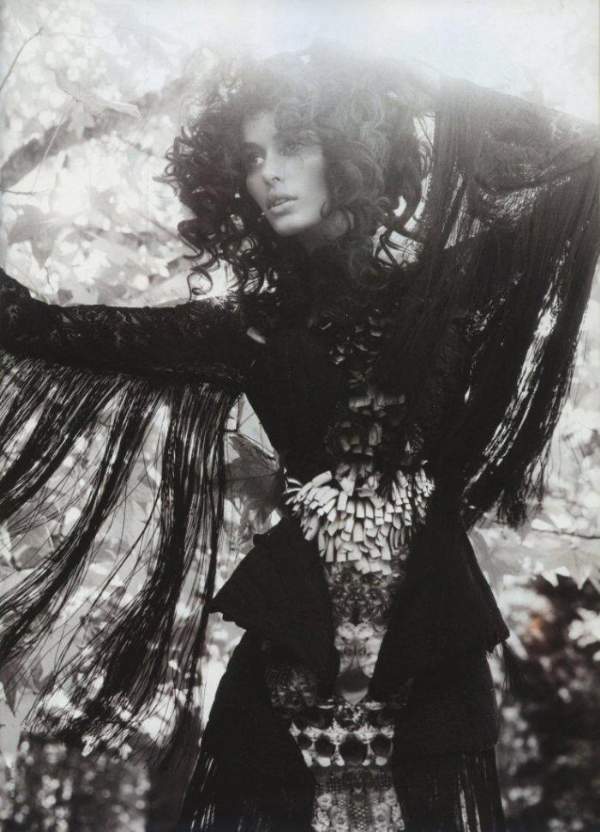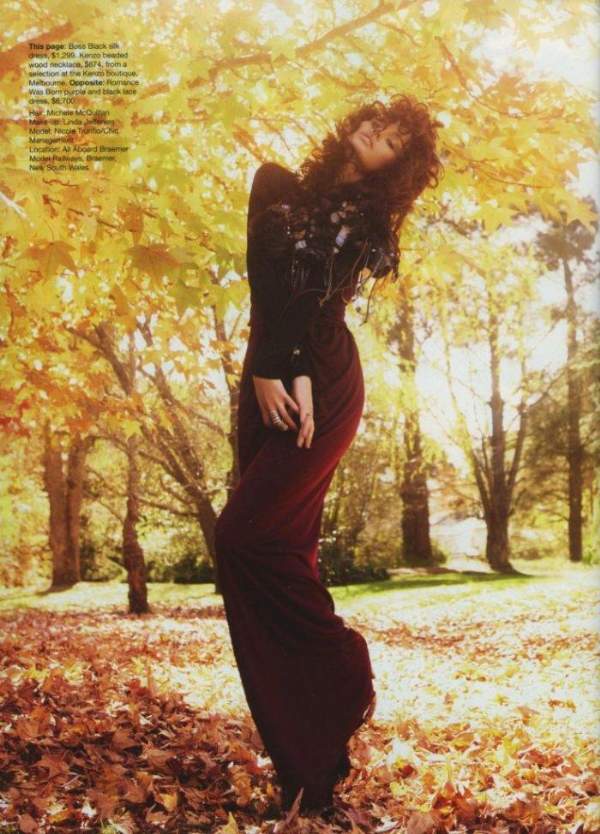 Nicole Trunfio poses in black silk dress by Boss and beaded wooden necklace by Kenzo
Image:TFS