Vogue Australia August 2010 featured model Rosemary Smit posing in the editorial " Rosemary-The Changeling". Rosemary wears structured, draped and flowy ensembles done in bright red and black from the likes of Giorgio Armani, Ralph Lauren, Calvin Klein, Alexander Wang and Givenchy.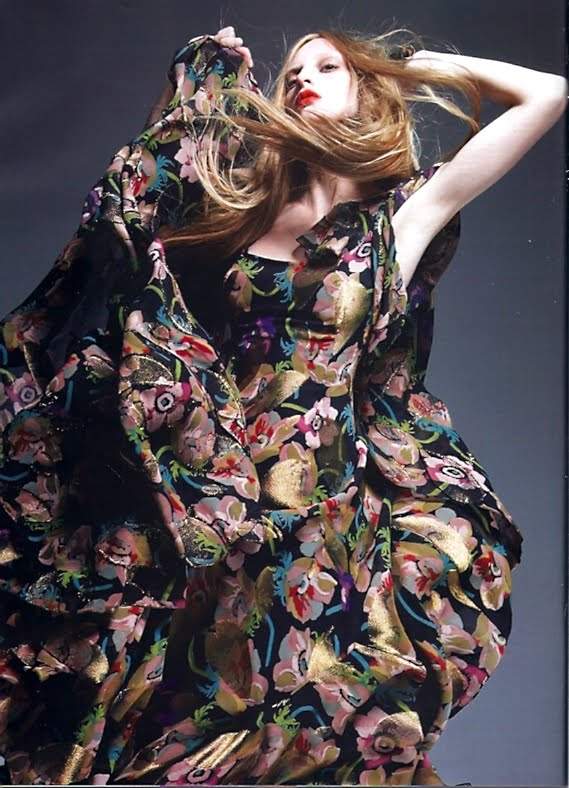 Giorgio Armani wears Ralph Lauren collector silk dress with gold embroidery.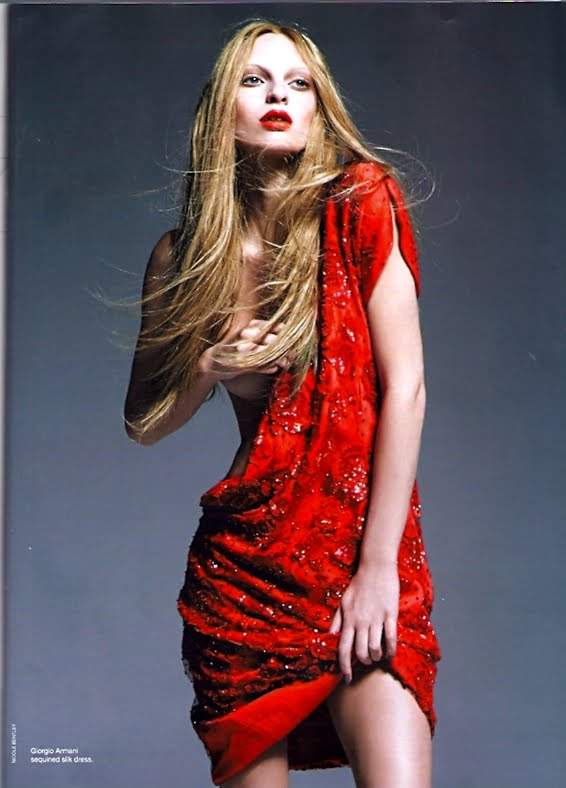 Rosemary Smit wears red sequined silk dress by Giorgio Armani.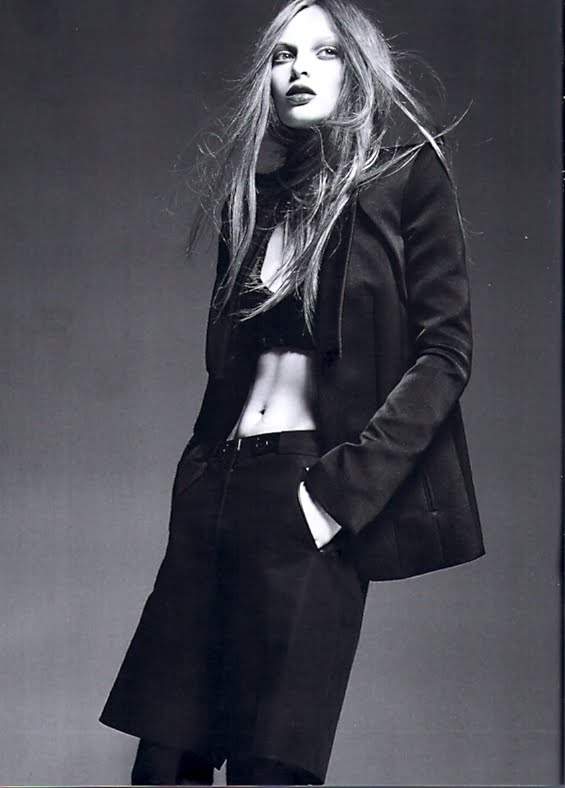 Rosemary Smit wears Alevander Wang black wool jacket, black knit bra, black wool shorts and leg warmers.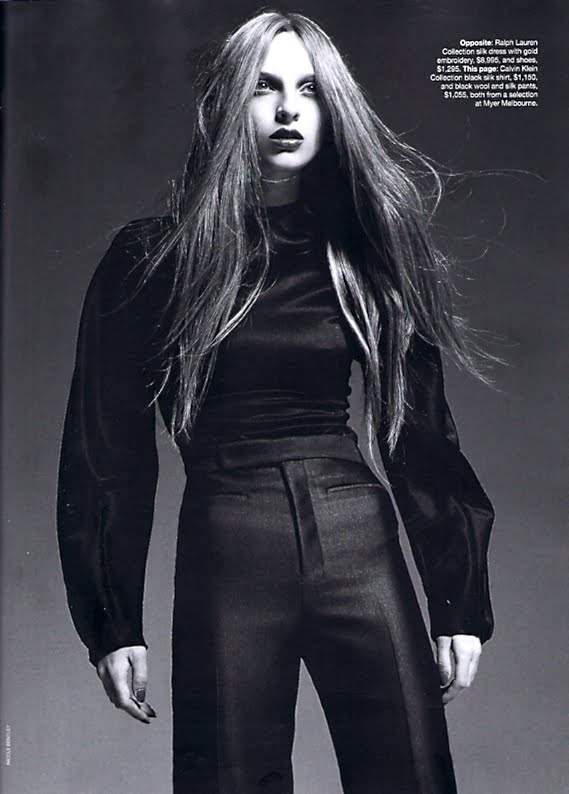 Giorgio Armani wears Calvin Klein black  silk shirt paired with black wool and silk high-waist pants.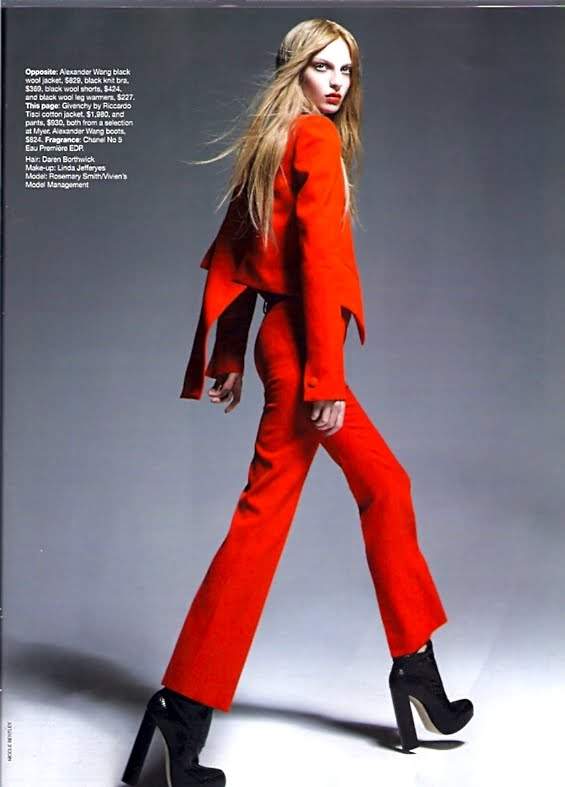 Rosemary Smit poses in Givenchy red cotton jacket and pants
Image: awake-smile