The anniversary issue of Soko Magazine #5, features Suzanne Potts looking hot and sensuous in sexy lingerie's styled by Linda Bostrom while Sigurd Grunberger lenses the hot model.
Suzanne Potts poses in Agent Provocateur black girdles, G-string and stockings from La Perla and timesupshop black bra.
Suzanne Potts wears a lace bra and stay ups by La Perla. On the right, she wears Jill Sander black swimsuit, Future classic shoes , Givenchy .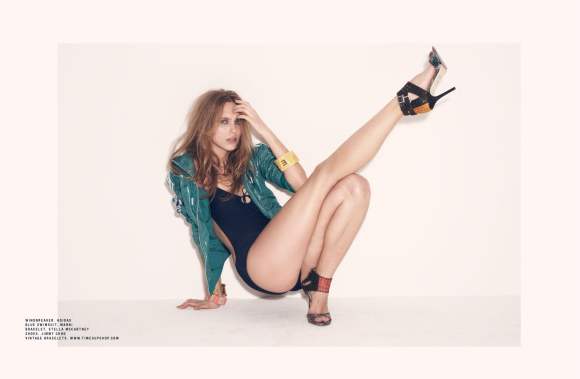 Suzanne Potts wears Adidas wind breakers,  Marni blue swimsuit, Jimmy Choo shoes and Stella McCartney braclets.