Ponytail Magazine S/S 2010 edition features Elana Mityukova  & Patrycja Gardygajlo looking glamorous in "Strike A Pose For Me" editorial. The models pose elegantly in the chic outfits and accessories from the likes of  Christian Louboutin, Versace, Moschino, Jonofui, Franco Bombana and others lensed by Alvaro Beamud.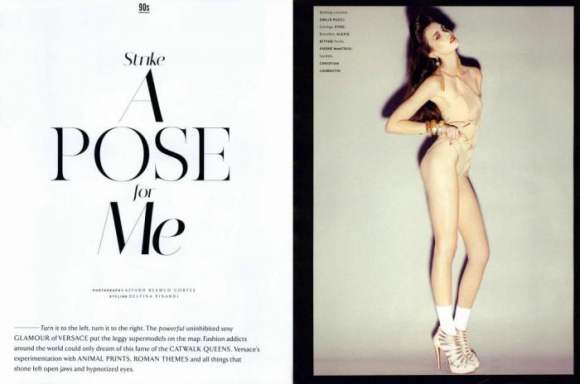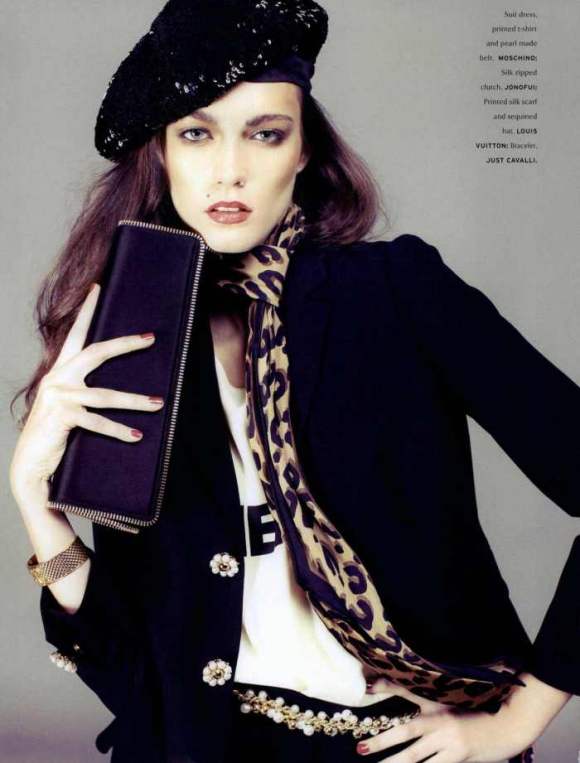 Patrycja Gardygajlo strikes an elegant pose in navy suit dress, printed T-shirt and pearl belt by Moschino, Silk ripped clutch by Jonofui, Printed silk scarf and sequined hat by Louis Vuitton and bracelet by Cavalli.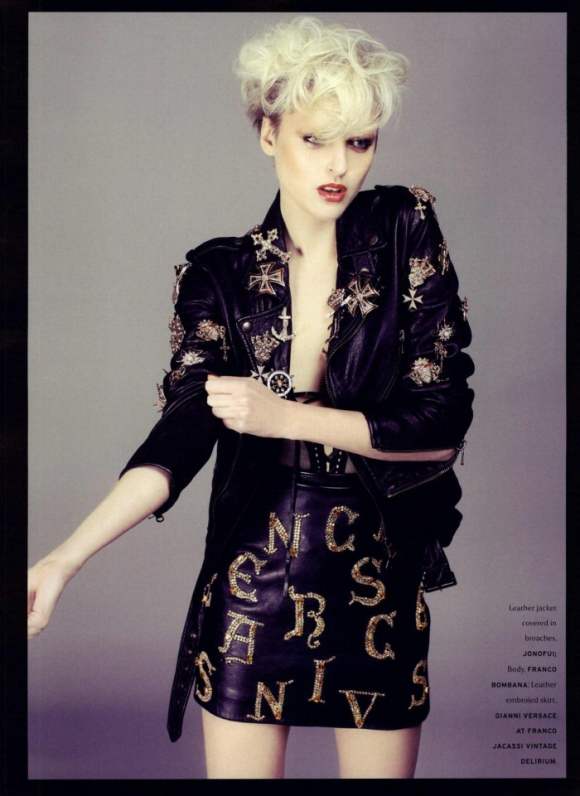 Elana Mityukova looks stylish in broach covered leather jacket by Jonofui, sheer bodysuit by Franco Bombana and leather embroidered skirt by Gianni Versac.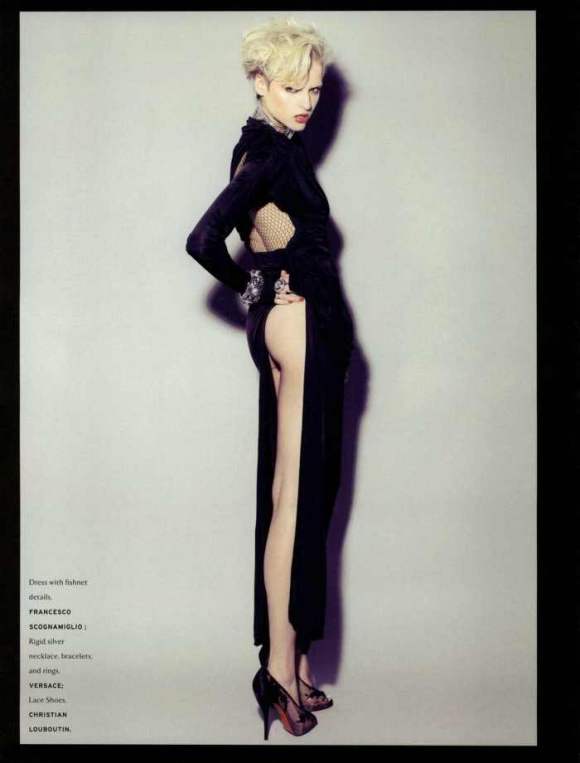 Elana Mityukova looks hot in Francesco Scognamiglio dress with fishnet details and Christian Louboutin lace shoes.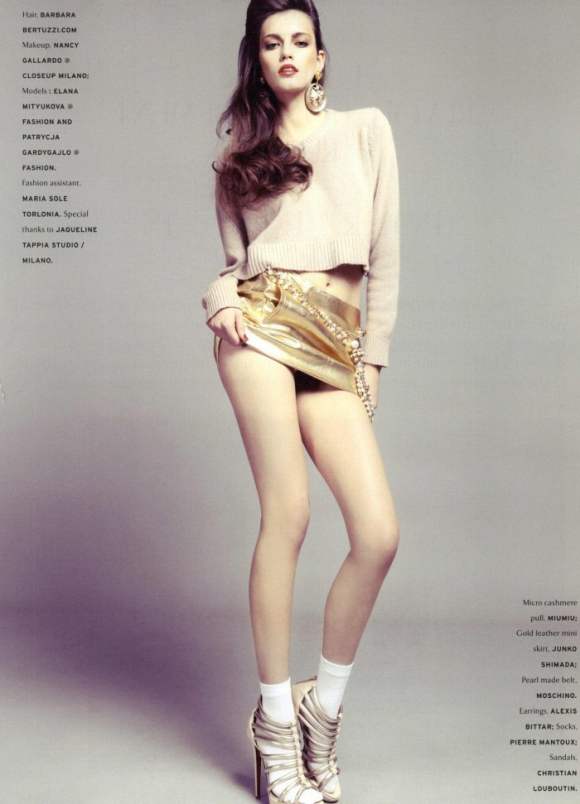 Patrycja Gardygajlo wears a gold leather mini-skirt by Junko, micro cashmere pull-over by Miu Miu, pearl belt by Moschino and Christian Louboutin sanals.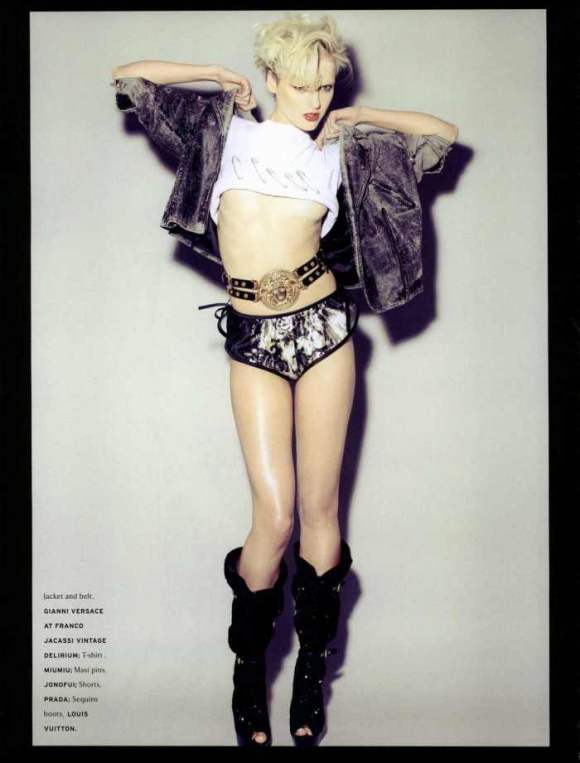 Elana Mityukova wears jacket and belt by Versace, Miu Miu t-shirt, Prada shorts and Louis Vuitton sequin boots.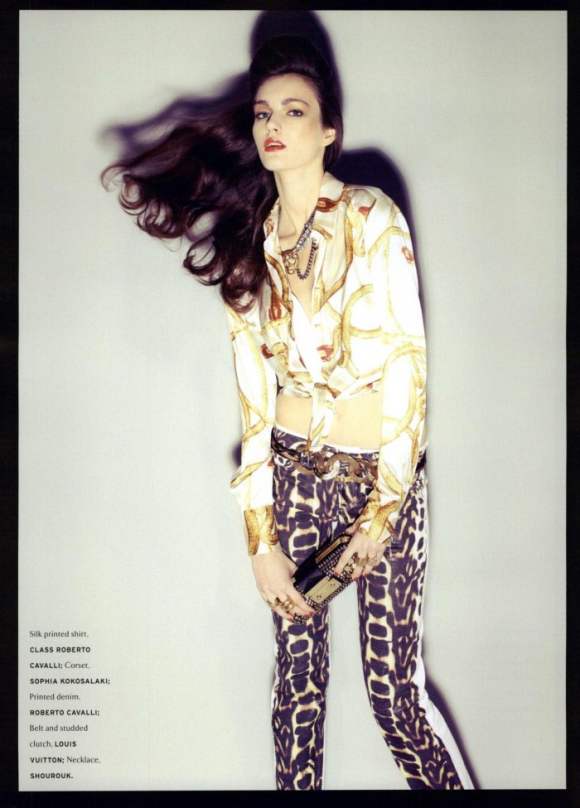 Patrycja Gardygajlo wears a silk printed shirt and printed denim by Cavalli, Belt and studded clutch by Louis Vuitton.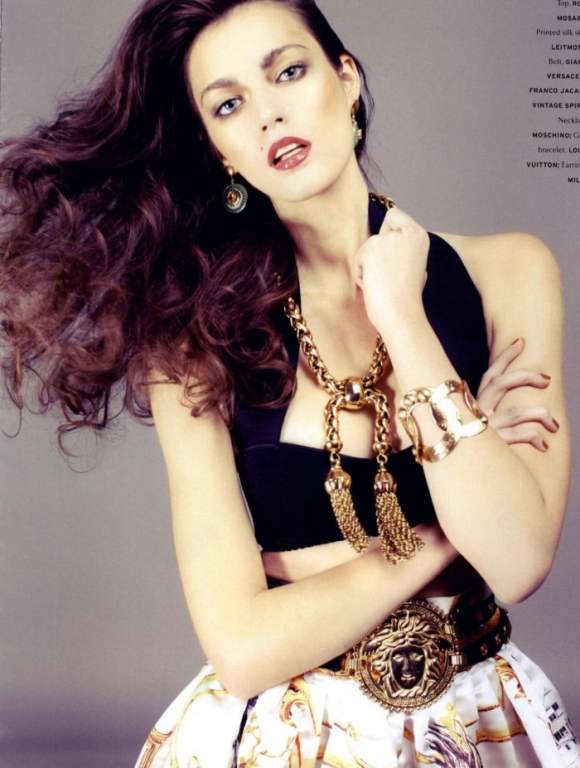 Image:Fashionography