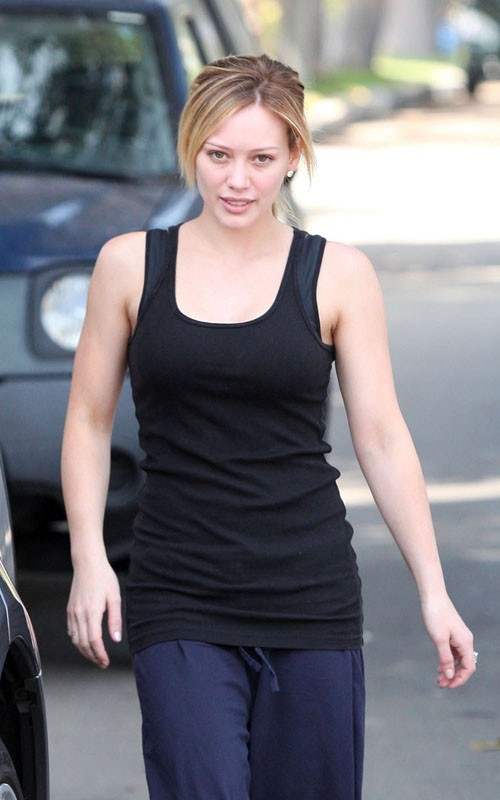 Hilary Duff does it again!
You don't need to be always dressed up nicely with a nice top, skirt, jeans or a dress. Take some inspiration from none other than gorgeous Hilary Duff who not only dresses up light and casual but also manages to cool and stylish.
Hilary was spotted at Silver Lake, California, wearing those extremely comfortable pieces on a casual morning. She teams up her navy loose sweat pants with black tank top and a black sports bra underneath. To complete the cool and ultra-casual look, Hilary, wears a pair of sports shoes.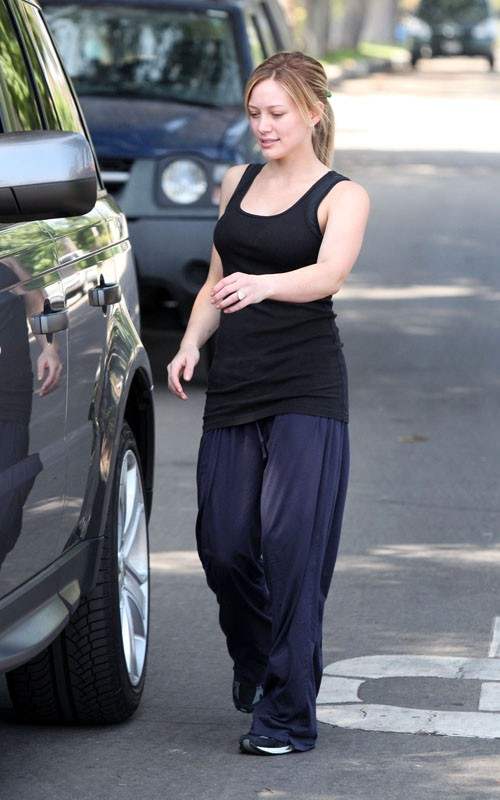 This type of clothing can be an ideal choice for long distance journey where comfort becomes the prime necessity. Also works for a nice morning stroll and casual hang-out with friends.
Image: Flynetonline