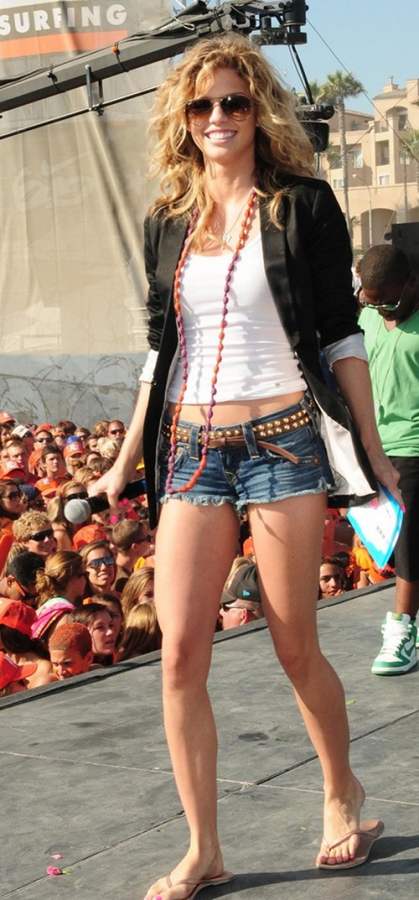 Blazers make for a cool styling. They are always there to add an extra Oomph to your wardrobe. Pairing blazers with trousers, jeans, skirts and dresses have been known to all. How about pairing a blazer with short shorts?
Annalynne Mccord inspires one such cool and unique styling. Annalynne was spotted at the Hurley Walk the Walk event wearing a black blazer with white rolled-up cuffs teamed with basic white spaghetti top and a pair of blue short-shorts baring her legs.
She accessorized her outfit with a brown studded leather belt, beige flip-flops and her most favorite piece- the fabric rope necklace. This time it's not the green one but a purple and orange shaded one.