What are Pantyhose?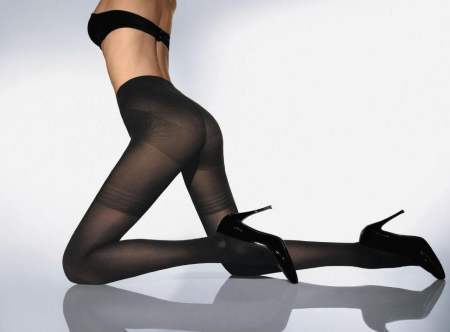 A stocking which doubles up as a panty is called a pantyhose. A pantyhose is a one piece garment, which is worn much like trousers. It is usually made in nylon or in stretch nylon which adds an element of stretch ability and strength to the hose. Panty hose (and stockings) could be of various kinds as we discuss below. Pantyhose are a safe bet if you do not wish to show the unsightly marks of your undergarments on the dresses.
Kinds of Pantyhose, their colours, fabric qualities and how to wear them
Textured pantyhose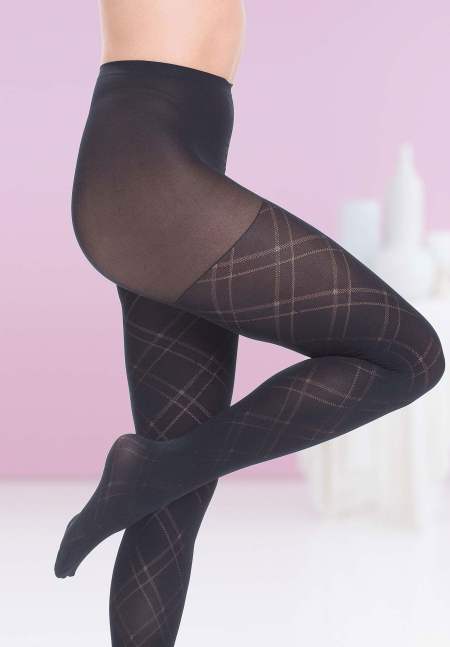 Much like textured stockings, these usually have in built patterns on them. The patterns could be raised structures like stripes, florals or special weaves or lace patterns. Since that can be quite discomforting at the crotch area, textured pantyhose usually comes in with reinforcement in solid fabric for added comfort. Team a textured pantyhose with inconspicuous, mundane styles and you are sure to have heads turn your way!
Fishnet pantyhose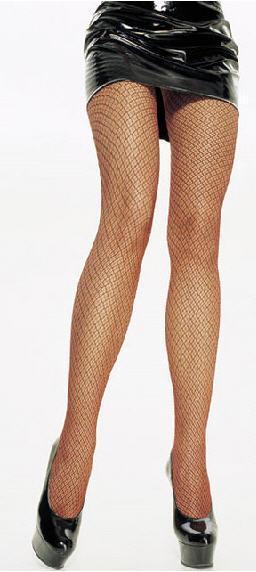 Pantyhose with mesh like structure, resembling fishing net are an ultimate sensuous piece of garment. These could come in with reinforcement at the crotch area. Fishnet pantyhose could come in various colors and mesh sizes. Choose one which looks great with what you plan to team it with. Fishnet stockings in sparkle or glitter fabrics are a must in any adventurous girl's wardrobe.
Sheer pantyhose
The most popular pantyhose styles are made in sheer or almost transparent see through fabrics, matching your skin color and can make your legs look WOW in an instant! A good guideline to buy a sheer style is only the wearer knows that she is wearing stockings; the onlookers will wonder if she is wearing one or not. Sheer styles could be matte or glossy. If you have ever wondered about the slick sheen on the legs of celebrities, the answer is sheer glossy pantyhose. However, restrict the use of glossy pantyhose for events where the lighting is subdued such as evening parties etc as otherwise these look over the top in broad day light.
Sheer (matte or glossy) pantyhose look great under a cocktail dress or a mini skirt and are really comfortable. Other colors which are popular as sheer pantyhose are the staple white and black.
Opaque pantyhose
Opaque pantyhose are made of thicker fabrics such as cotton and can double up as tights. They look great under mini denim skirts. Colored opaque pantyhose worn under dresses look uber cool and are a great option to glamorize any outfit. Try and not match the color of your stockings/pantyhose to the dress, instead choose contrasting colors to add some drama.
Control pantyhose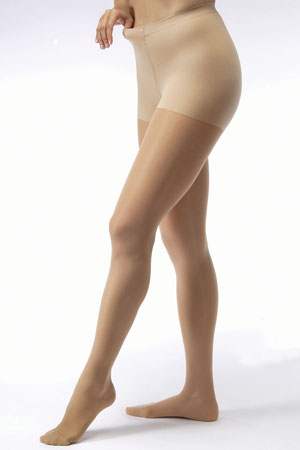 Control pantyhose is great if your problem area is a bulging mid section. Control pantyhose has a light girdle like inbuilt band which tucks the tummy in. This is a great to be worn on tight fitting clothes, however, do ensure that the band is not too tight and does not make you feel uncomfortable when worn.
Reinforced pantyhose
Reinforced pantyhose styles are ones which have a thicker fabric layer acting as reinforcement at stretch points such as crotch area, heel, toes etc. A reinforced pantyhose could have nylon or cotton layers at these areas. Having cotton layers at the crotch area gives the comfort of a cotton undergarment. If you wish to invest in longer lasting panty hose styles which do not rip or run off easily, go in for reinforced styles.
Pantyhose is a great article of clothing for your wardrobe, but it is easy to go wrong with them. Ensure that you do not wear them with open or peep toe shoes and sandals; avoid light coloured panty hose with dark colour shoes and vice versa. Team your hose style and colours based on what you are planning to wear as the main outfit. Pantyhose is a garment that can instantly brighten your day and make you feel feminine. Go for it!