Formal wear refers to apparel and accessories that you would wear to a formal occasion. Traditionally, formal occasions would include marriages, red carpet events; sit down dinners, equestrian races, proms and parties. However, given the globalization and a vast majority of women who are working , formal wear definition is now tweaked to include apparel that you would wear to your office and other events related to your work such as client presentations, official parties etc.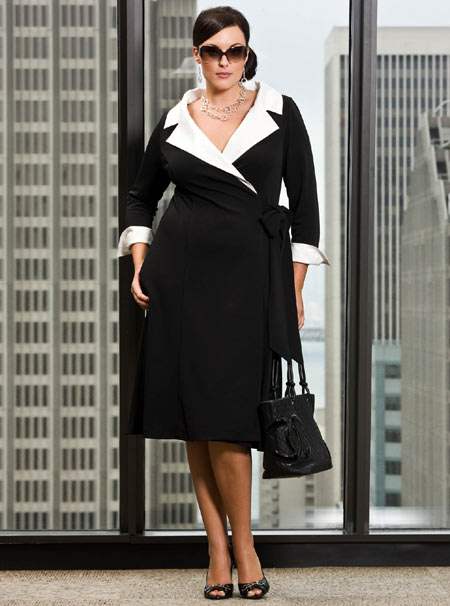 You could choose from a variety of formal wear, chiefly depending upon the occasion that you would wear it to.
Evening Parties, Western weddings, red carpet events , proms and sit down dinners
I have combined the above events under one heading because, most of these demand wearing evening dresses, gowns and separates in different shapes and are a safe bet and quite popular. The materials used for dresses are based on the weather, light weight flowy fabrics such as net, chiffon and georgette are good for hot summery months. Colder months would call for warmer fabrics such as silk, velvet, satin and taffetas. Length of the dress could be just above knee, mid knee, mid calf or ankle. Really long dresses, almost kissing the floor are known as gowns. Some styles which never go out of fashion are:
Halter neck dress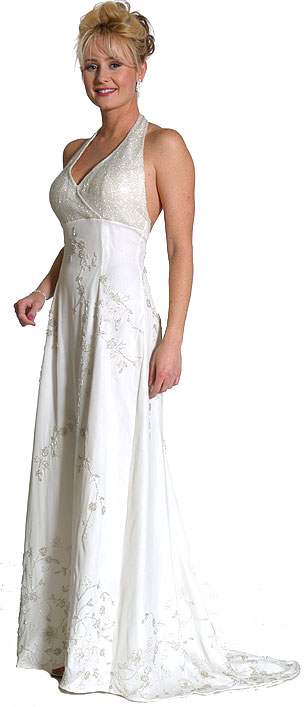 A classic, this style has a tie which goes round the neck and leaves the shoulder and arms of the wearer bare. Length of a halter neck dress may vary from knee to ankle length. Ensure you have a well toned shoulder and neck before you wear this style. Avoid wearing anything at the neck as the halter is tied at the nape and ornate necklaces may be going overboard with the look. If you must, wear a string of pearls or diamonds. You could wear dangling ear rings to complete the look. You could leave your hair washed and blown dry, get it set into curls or straighten you hair, or pulled up hair tied in a bun for an ultra chic look.
Printed dress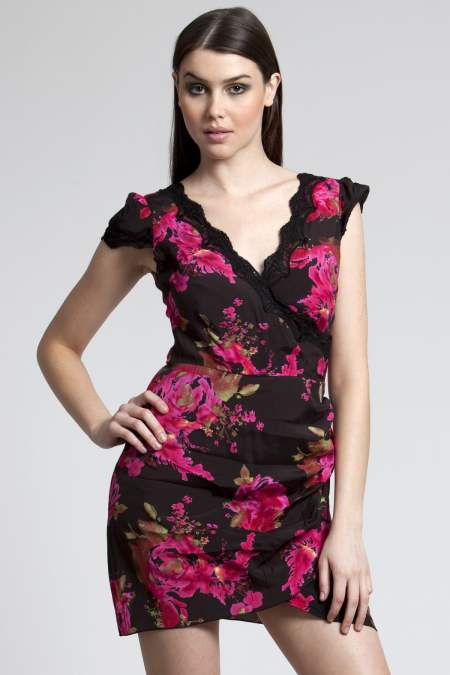 A printed dress could be the perfect answer to a day time event such as a wedding party or a bridal shower. Choose your prints wisely; go for big patterns if you well built, choose a print which shows the background color and the print coverage is less if you are on the skinnier side. Avoid geometric prints as they could border on being casual. Instead opt for floral and water color prints which add a dash of glamor to your outfit. Chunky single color beaded neck pieces look good on printed dresses.
Corset dress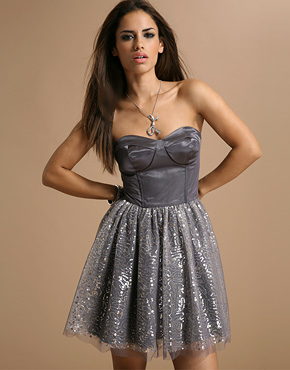 Corset dress is considered ultra feminine and looks good on almost body types. If you are petite, corset dresses are a perfect answer for showing off your bosom and your little waist; at the same time for bigger women as well, these kind of dresses prove to be a good choice as it makes them look structured and thin. Corset dresses could come in with a built in corset, or you could team a corset with a skirt. Mostly strapless, ornate neck pieces go well with these.
Mix and match separates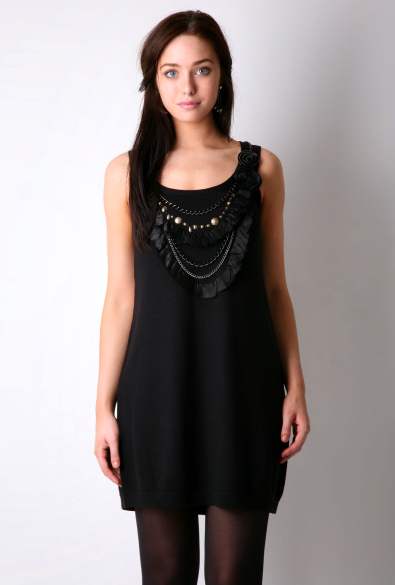 If you think wearing dresses to a formal occasion is an idea which has been done to death, perhaps wearing dressy separates is the answer you are looking for.  You could team a solid top with an embellished skirt and a beaded jacket to create your own unique look; or, you could team a basic stretch jersey tee with a basic solid skirt, but wear an extraordinary bolero on top of it. Having the bottom solid and non descript helps you to choose ornate, over the top yet stylish upper garments. Think metallic, think heavily beaded and embroidered, think kitsch yet classy and choose one special piece to create this look. A word of caution though, you may go over the top with this look, so try out different looks before actually wearing it and once you wear it, walk tall and wear it confidently.
Embellished and embroidered dresses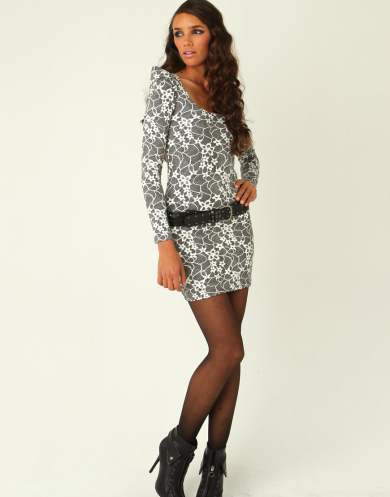 Look great if you want to stand out. There could be various forms of embroidery, choose one which looks pretty – color of the embroidery could be tonal which looks subdued and great; or it could be contrast. Beads and sequins could be used to highlight the embroidery. Embroidery should be placed at a vantage point, a body part which you wish to highlight – it could be the neck area, or the bodice area or your tiny waist! Needless to say, avoid too much of jewelery to avoid the dressed up look!
Classic sheath dress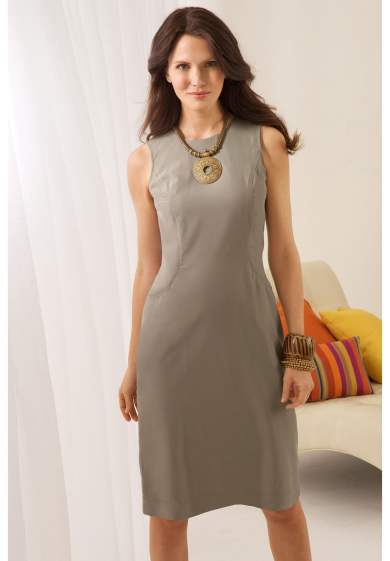 Classic sheath dress is a straight dress and looks absolutely flattering on tall, athletic bodies. Team a classic sheath dress with a sun hat and a pair of over-sized sun glasses, and you are ready to view the horse racing against each other. Talk about power dressing!  Avoid sheath dresses if you are top or bottom heavy as the straight sheath dress highlights the disproportion of your body.
Asymmetrical details such as a fishtail hem, off shoulder dress, necklines such as really plunging and stand up collar also look classy and are ever popular in the above dresses. Ever green colors include red and black. Metallic gowns in silver, bronze and gold are equally popular.
Indian Weddings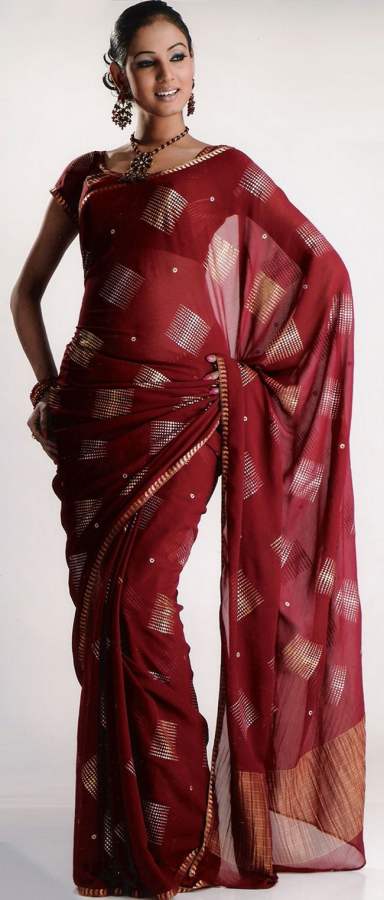 Saris, lehengas, salwar suits are all considered formal wear in the Indian dressing scene. You would have seen pretty ladies wearing the Indian sari neatly, and held in place with pins, assisting you in flights or hotels. If you want to wear the Indian dresses to a wedding, think of the brightest colors and the most unique embellishments – yes, you are correct, all of it would be considered formal. More details on these dresses could be found in the article "Indian bridal outfits and trousseau collection".
Office, client presentations etc.
Before buying something for office wear, ask yourself these questions:
Is it appropriate for the kind of job I have?
Is it a fad or will it holds up as a basic wardrobe foundation?
Does it fit properly?
Will I stand out (in a positive light) if I wear it to work?
Do I feel successful and confident wearing it?
Would my boss wear it?
Answers to most of these, should be a yes. Fads are best left for casual outings. Keep in mind that you wish to project an image of a competent and confident you, irrespective of the hierarchical level.
Some staple items which you should have in your office wardrobe are:
Trousers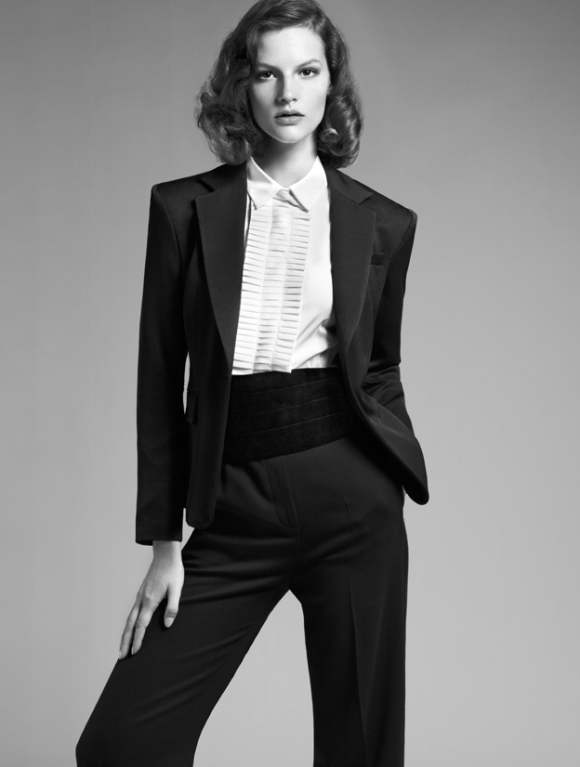 Classic straight cut trousers are always popular in formal office wear. Choose conservative colors such as black, beige, navy, gray and ecru. Avoid bright and unusual colors such as pinks, blues, reds and yellows. Avoid stripes of any kind if you are bottom heavy as stripes make a person look broad. Materials which could be worn may include linen, cottons, light weight canvas during summers and medium to heavy weight gabardines, twills, wool and polyester during winters. The trouser should be form fitted and comfortable, however, avoid too tight trousers or trouser styles which are popular as fads.  Denim jeans, quarter length trousers, known popularly as capris are best left for casual wear.
Skirt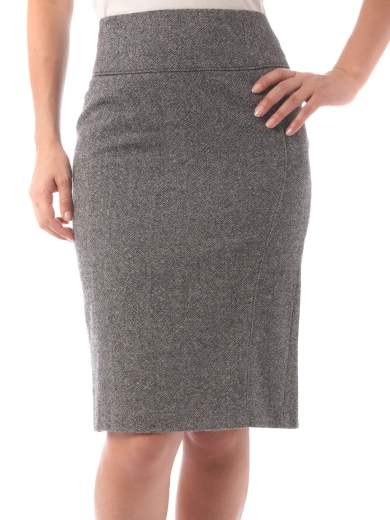 Knee length and below skirts are good for formal office wear. Stick to non fussy and non ostentatious styles like the very popular straight cut pencil skirt. Colors like black, navy, gray, beige are very versatile and could be paired with almost any top. Take care to have your legs waxed and feet well maintained, before wearing a knee length skirt, as otherwise you may end up looking unkempt.
Tops / shirts / Blazers
Team a smart pair of trousers or skirt with half or full sleeve shirts and tops and even blazers. Sleeveless tops are best left for casual outing with friends. You could choose from plain, printed, stripes, checks or self patterns. Again, when in doubt stick to conservative colors and patterns. Blues, whites, beiges, creams and pastels are popular choices. Avoid bright colors and bold geometric and floral prints. Small ditsy, geometric and floral prints, self pattern are a good choice for summer wear. Materials which could be worn during summers are light weight cotton such as cambric, poplin and linen, chief value cotton blends are also quite popular.  For winters choose heavier weight cottons, brushed cottons, silks and viscose- polyester blends. Tops should not be too tight, they should definitely not gap between the buttons. Teaming figure hugging tops with scarves is a good method to distract the attention from the problem area. If the material of the top is too transparent, team it up with a tonal camisole. NEVER make the mistake of wearing a contrast color bra underneath a transparent top as it spells sleaze. In an office, your work is what should be discussed, not your atrocious dressing sense.
Suit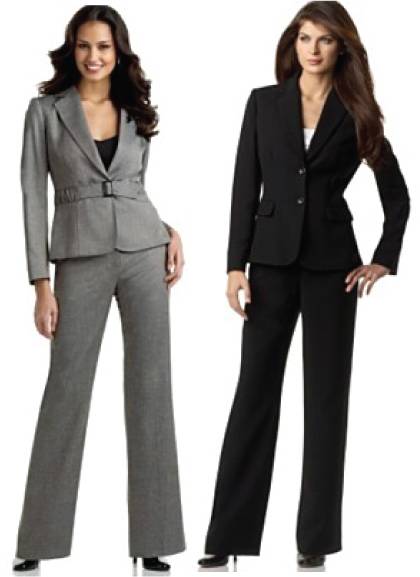 When you have a matching lower (such as a skirt or pant) and a jacket, it becomes a business suit.  A business suit is a must if the dress code is strictly formal. Jackets could have numerous styles – stick to conservative cuts, well tailored look and one that you could button well. Stick to basic colors and materials such as super fine wool, worsted wool and silks during winters and linen and mercerized heavy weight, anti wrinkle cottons during summers. A suit should be well fitting. Wearing a fad color or design is equivalent to a fashion disaster.
A word on accessories and shoes
Avoid dangling and noise making bangles, amulets as these could be distracting. Sandals are best left for casual Fridays; choose well fitting, comfortable closed shoes. Avoid very high heels as these may be uncomfortable.
Before, we move on to our next category, final thoughts on dressing formally for office wear:
NEVER under estimate the power of first impressions. Un-ironed, wrinkled and ill fitting clothes make you look careless and slack.
Dress appropriately for your surroundings, don't over dress, and avoid layers as they look sloppy. Stick to the basics and choose clean looks and cuts. Avoid revealing clothes, these are highly inappropriate.
Conservative colors are always safest.
Underwear stays UNDER your wears!!  Panty lines showing through your skirts and pants are a strict no-no. Choose inner wear suitable to wear underneath your office wear.
Office parties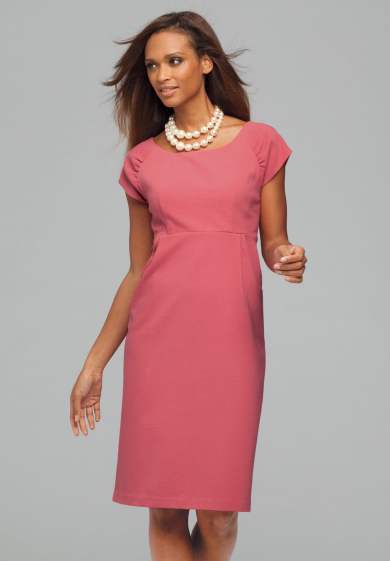 The bottom (skirt and trousers) that you wear to your office will work just as fine for office parties. Team them up with a nice dazzling, metallic colored halter neck top in a new, stylish style, let your hair loose and accessorize right. If you want a funky look, go in for heavier, darker make up, chandelier ear rings, funky neck pieces, chic high heeled footwear and lovely, darker shades of lipstick, mascara and eye shadow for a total image transformation.
If you want a good school girl kind of look, don't change your outfit from the day, but add to the look by accessorizing. Wear rimmed spectacles which suit your face, neatly back comb you gelled hair and tie it in a high pony, wear a sensuous red lipstick and you are ready to rock!
To complete any formal look – manicured hands are a must, so are waxed arms, under arms and legs. Chipped nail polish spells disaster! Choose colors of nail paint which could be matched with any outfit. My personal favorite is the classic French manicure.
Remember – you never get a second chance to make a first impression!