Giles:




Yellow polka dots on black base were the most popular prints propagated by this designer known for his whacky taste. Printed fabric was interspersed with tonal gold and brown solid bands to break the monotony. The polka dot prints were used on dresses, vests and bodysuits. Giles is known for the choice of most bizarre head gears and eyewear and he used these liberally in his collection.
Moschino:



Moschino went all dotty and used big polka dots in black and white on suits, pants, corset tops and dresses. There were occasional interjections of mono chromatic stripes in an all polka dot black and white suit, as well as a contrast red and white polka dot hair band.  There were polka dot trenches, dresses and scarves!.
Fendi :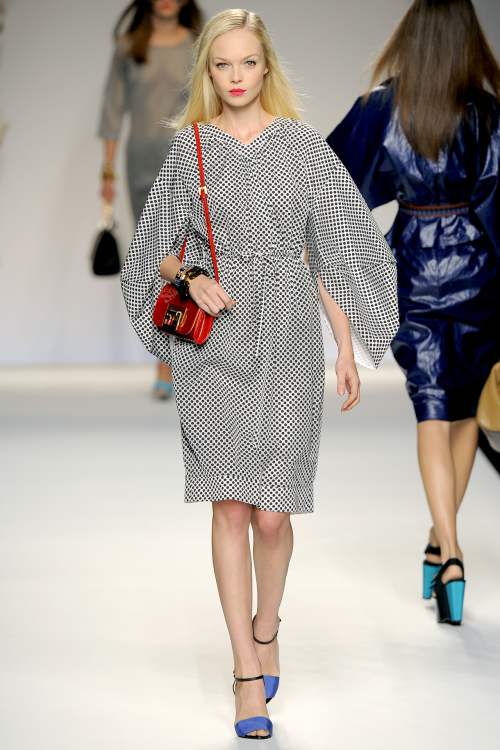 Karl Lagerfeld had quite a few winners up his sleeve, and one of them included the Black and white small polka dots dress, which he paired with a bright lipstick red sling bag. The look was conventional and no doubt a success!
Max Mara: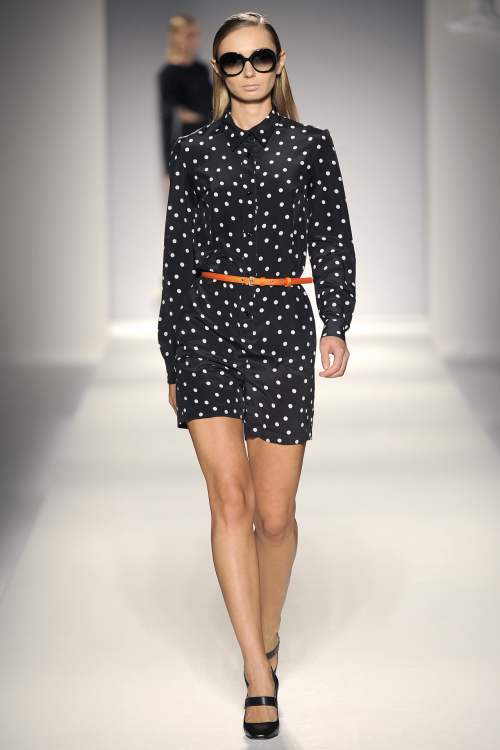 The small Black and white polka dot thigh length, full sleeved overall  with a thin orange belt stood out in the otherwise solid, color blocked story of Max Mara.