Hair Partings
One thing that can change your look completely (even if you are donning the same style) is the way you part your hair and your hair color. The catwalk for spring of next year showed enough variations for you to try all of next season and some more.
What promises to be hot – Everything from Center and extreme side partings with looses waves, thick curls, sleek and gelled hair, hair left open or tied as buns or braids.  Partings are simple to create and changing their placement from left to right or creating interesting patterns such as zig zag or even diagonal can save even a bad hair day.
Extreme side partings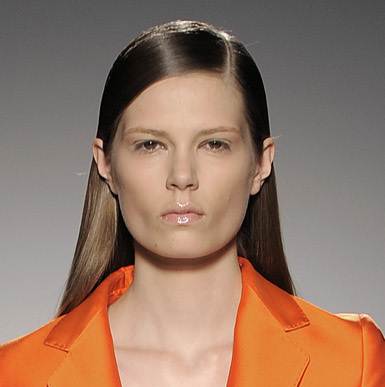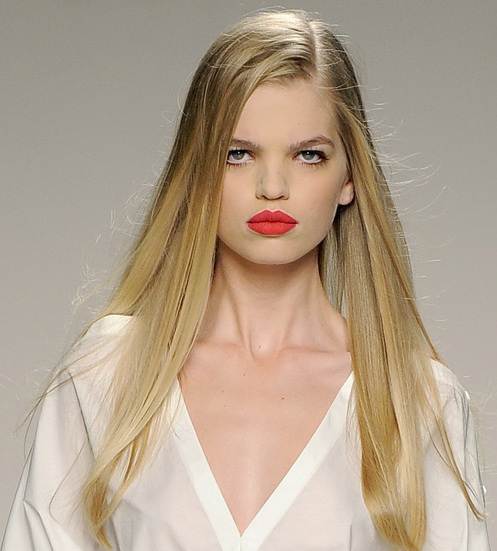 Extreme side partings were seen at Fendi and Max Mara with sleek and gelled hair left open.
Central Partings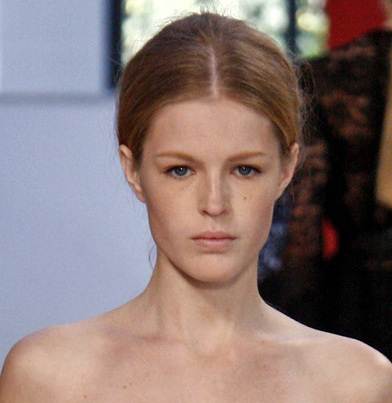 Central partings mostly seen in Brioni with hair neatly tied at back from the midpoint of the crown where the parting ended..
Diagonal Partings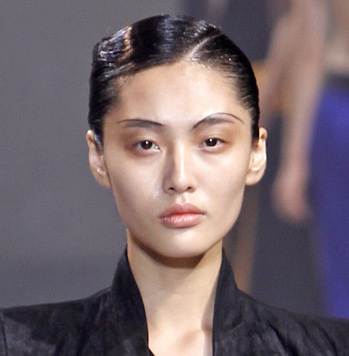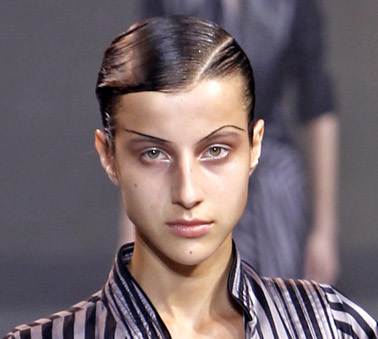 Diagonal partings on gelled hair was seen in Haider Ackermann with hair neatly tied at back.
Hair Color Forecast
The color that you want to don on the hairstyle of your choice will depend upon your skin tone. Coloring your hair brings in a sheen and adds a newness to your image and with a more confident you, I am sure nobody is complaining!
The colors which are advocated to be big the coming Spring are –
Color and Skin tones they suit the best
Blondes
A variety of blonde shades are available – you could choose from lighter blondes and go up to darker, warmer blondes bordering on light browns.
Tips
With Blondes, you need to ensure that you maintain the look as a faded blond is a sure shot fashion disaster. Try touching up the color once every two weeks and use products suited for colored hair. You could try blondes on almost all kinds of hair styles discussed above, keep in mind your skin tone though.
Skin tones it best suits

The rule is really simple here – the fairer you are, the lighter you could go with the blonde color. If you are unsure of whether you will be able to carry off this color, trying getting highlights, which cover the crown of your head.
Browns
the most popular of the lot, comes in a variety of shades – dark chocolate, mahogany, coffee or a rich caramel.
Tips
Maintain your browns with shampoos meant for colored hair to make them look luscious. These look great on almost all hair styles, but my favorite remains loose, wavy hair styles.
Skin tones it best suits

Brown is very versatile and suits almost all skin tones from the dark, to the wheatish to the fair and very fair.
Black
A brown moving on to be black, a navy bordering on black or a jet black, all colors are forecasted to be big!
Tips
This may be a difficult color to wear if your natural hair is many tones lighter than black. You may not be able to always visualize how color may end up looking. However, once you are past this doubt, the rewards can be huge. Remember   – only a well chosen and well applied black can create the magic and drama, very few other colors can match! No wonder this is quite a favorite with designers wanting their models look out of this world!
Skin tones it suits the best

Great for dark and wheatish tones, do try imagining yourself in this color if you are really fair as the contrast between your skin tone and hair color may be quite striking. If you have blue eyes and a fair skin tone, try going in for this color as the beauty of the color contrast between the eyes and the hair really makes the eyes stand out!
Red
You could choose from the more adventurous reddish oranges to reddish browns. This is one color which adds a great depth to your character making you look fun and frivolous.
Tips
Like with all colored hair, maintenance is the key to this as well. Looks great with all kinds of hair styles discussed above – be it plaits, loose curls or buns. If you want to stand out of the ordinary, highlight your color such as lavender, pink or even navy!
Skin tones it suits the best

The bolder tones look great on fair skin types. If you are darker, go in for the lesser bold, bordering on the brown reddish tones. Highlights in the color red also look great for those who want to experiment with this color.
Make Spring of 2011 a memorable season – choose a style and a color that you have not so far tried…after all, it is only one life that we get to live…live it whackily!