Christmas and the wedding season are here and with it come huge gatherings and stylish parties. But with all the fun and frolic comes the unnerving question 'what to wear?'
The biggest ordeal is to decide what to wear look better, more stylish and pep up your style quotient to a level higher than last year. Last year you either were the talk of the town, when you made that sleek appearance at that wedding or may be someone else stole the show. But this year it's surely going to be you. With just these few and simple mantras, you are going to bedazzle everyone alike.
Get the Look!!!
An evening wedding or fine dining with family and friends
The Sari
If you think Indian + sophisticated the answer will always, undoubtedly equal to a beautifully draped sari. Nothing can ever look more elegant than a sari. So that my friend is the answer to the first and the most important question 'What to wear?'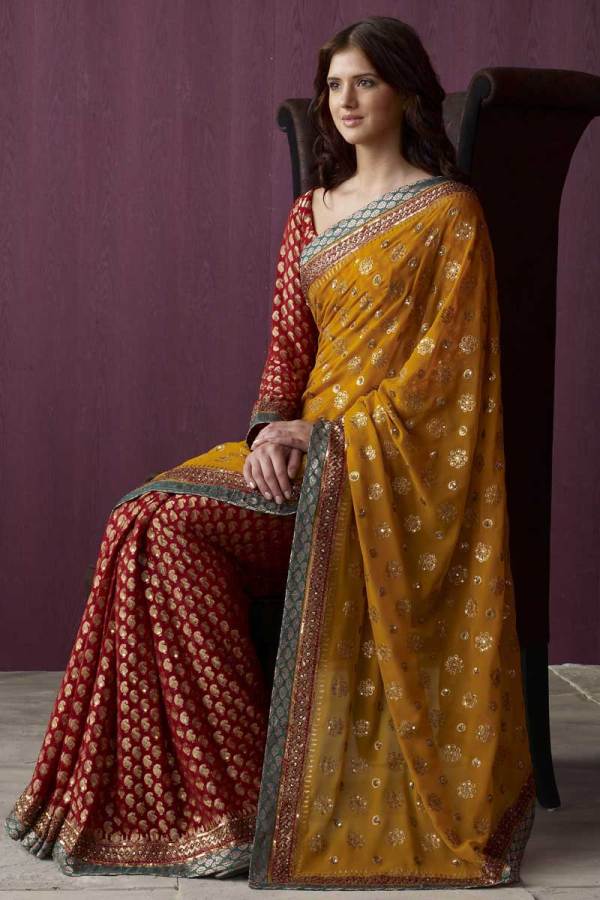 When deciding on a sari that suits you, the important things to keep in mind are your complexion, your figure, the occasion and most important is your level of comfort.
Color
I understand that there will surely be colors of the season, but always remember the idea is to look your best for the day and not just blindly follow fashion. When you decide on a color for Diwali, it is usually on the brighter side but, when you think chic and stylish winter weddings and gatherings I suggest you go for the season's colors usually red or green, as well as the colors like maroon, violet, purple and a color you can't really go wrong with 'Black.'
Fabric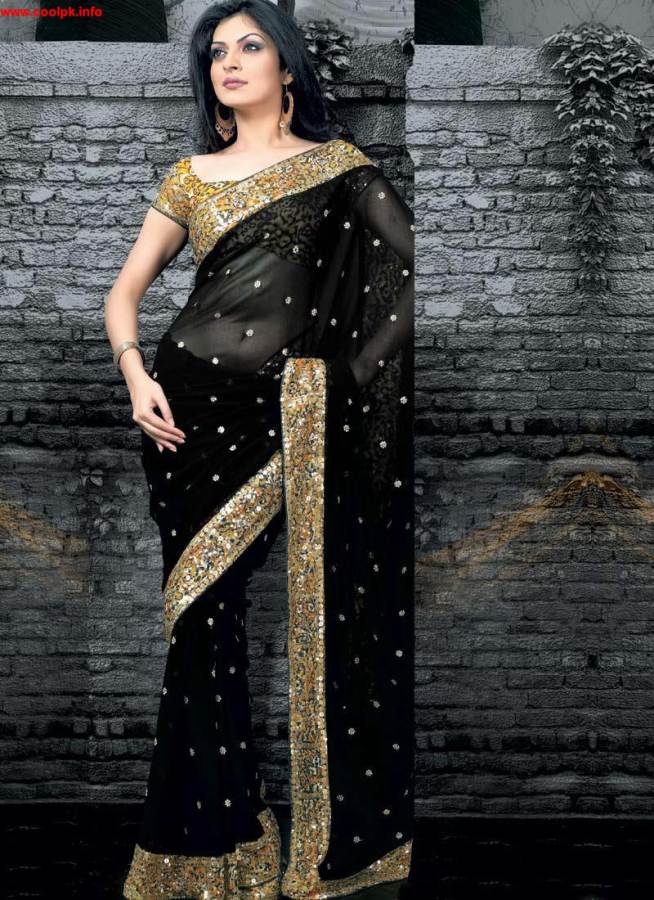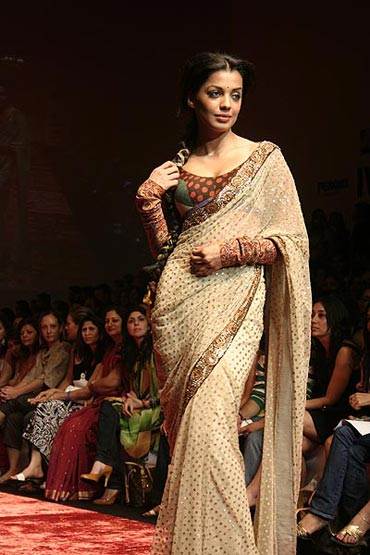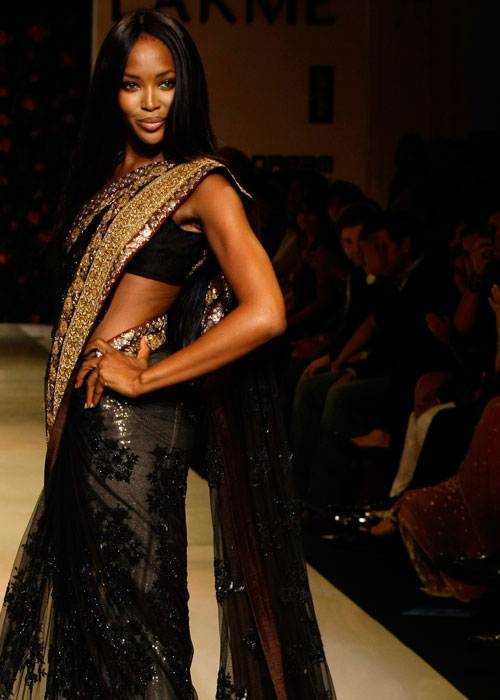 Usually try a sheer sari, in fabrics like soft silks, chiffons or nets, but if you need to camouflage certain problem areas like a stomach due to a slightly relaxed diet or child birth it is advisable to wear either opaque georgette or soft brocades.
Try to avoid traditional brocades and cottons and have some fun. Play with the drape of the sari, specially the palla of the sari. You can go with a freely gathered palla strung casually over the shoulders or let it loose.
Sari Blouse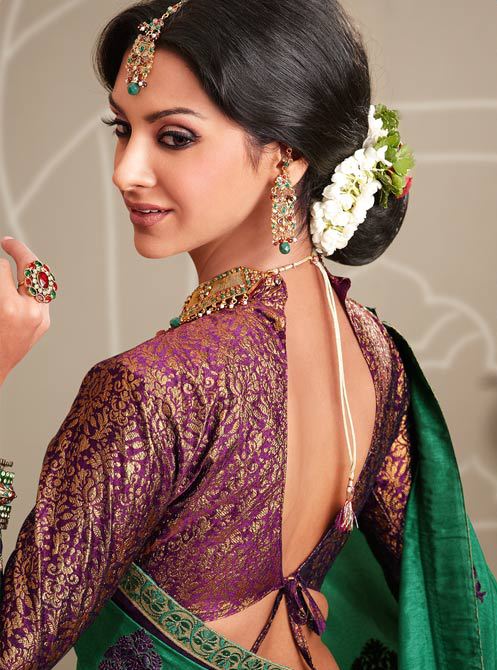 It is usually cold and the way to beat it is to experiment with the sari blouse. Rest the traditional K3G style of adding a pleated stole, spotted by Jaya Bachan, which is great at her age but is kinda out dated.
Work with the sleeves length, go in for three forth to gathered at the wrist sleeves, it will not only beat the cold but will also elevate the style quotient of your sari. As far as the neckline is concerned wear it either very deep or as a mandarin collar.
Accessories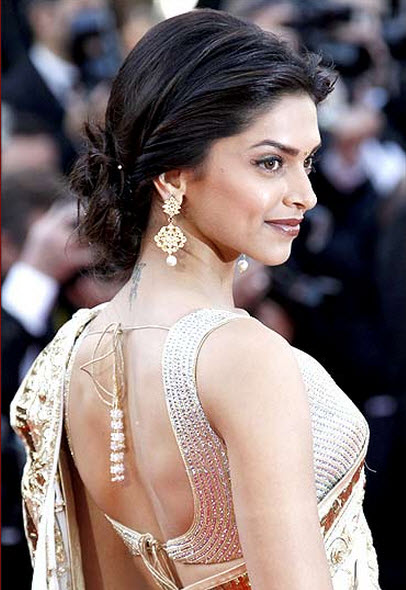 With jewelry, keep it simple; leave the neck bare, only adorning the ears with a pair of traditional Kudan danglers or chandelier earrings. Complete the look with a delicate clutch matching your strappy heels or wedges, if the evening is organized in a lawn.
So go ahead try this look, and I assure you, that you will be charming everyone with your simple, natural yet sophisticated charisma.
A formal morning or night gathering

If the gathering is formal, be it day or night the best way to look you best and yet sophisticated is to try your hand at a traditional sari specially cotton or silk and if you can get hold of a Kantha work on raw silk or glazed cotton, splendid! Team it up with a well fitted blouse, accessorize with a matching medium sized handbag and appropriate length heels that are comfortable finishing it off with studs opposed to danglers.
The Salwar Kameez
If what you have in mind is a Salwar Kameez, then the most important things to keep in mind are the fabric and the fit.
Color
The colors that work best would be muddy pink, Dark Maroon, Emerald, Mango and blues in deeper hues. Depending on whether it is a day or night function, opt for the lighter shades for the morning and deeper shades for evenings.
Fabrics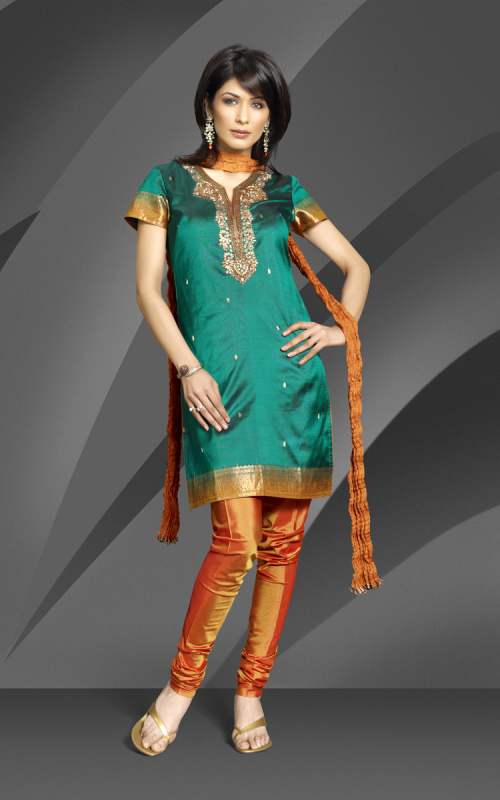 In fabrics I suggest you go for stiff fabrics that hold shape and can be well tailored instead of limp fabrics. Adhere to Brocades, iridescent silks, glazed cottons. Use more of self fabrics, where fabric decoration is achieved by means of hand embroidery. Do not overload with hand work, use subtle and bold motifs. By means of embroidery emphasize mainly on the neckline, sleeves and hemline.
Silhouette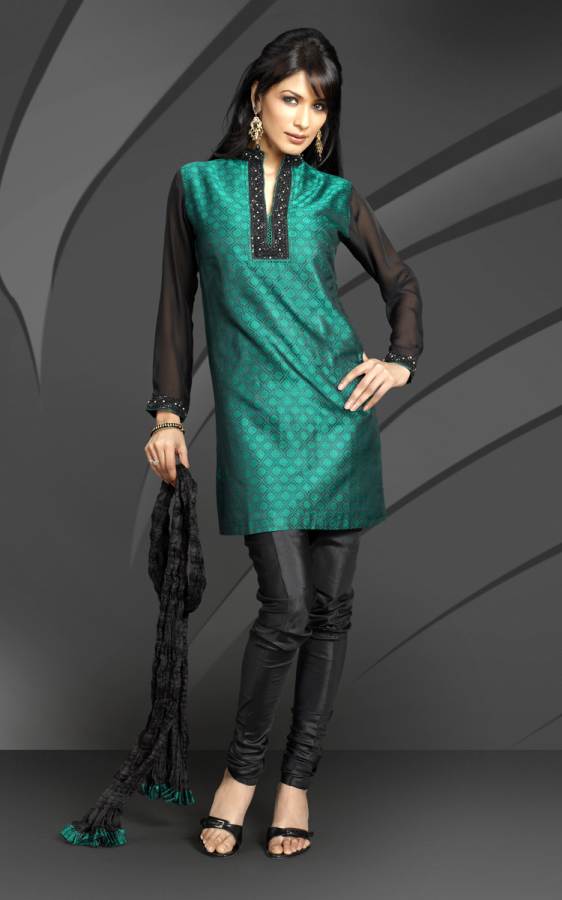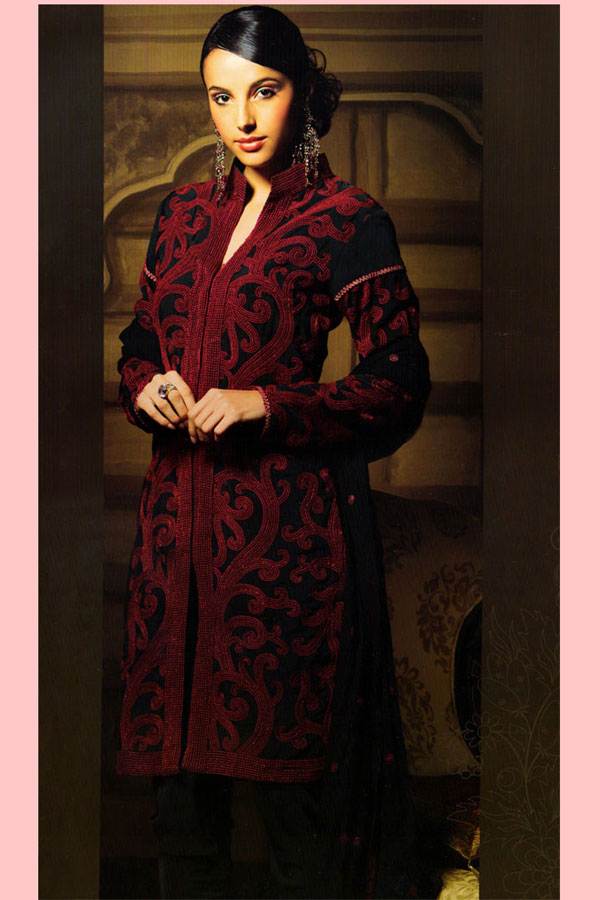 The key is to keep it simple. Clean, clear cuts would work best with a beautifully shaped neckline. If you are looking for something extravagant, go in for panels from below the bust line, called as 'anarkali' which in turn will give you a beautiful delicate flare. Team up with a well fitted chudidar, avoiding the baggy loose salwars, it will just add meaningless volume.
Accessories
As suggested for the sari keep it simple, a bare neck looks elegant and appealing, a beautiful pair of matching danglers will compliment the look beautifully. Elegant strappy sandals or even traditionally embroidered slip ons, (readily available in the market, try Metro, Inc5 or Catwalk) an elegant watch, a statement making ring coupled with some nicely paired bangles. Instead of glass ones. Try something different, 'Kadas' are better options but insure they don't create a jingle.
Face, Hair & Attitude
Hairstyle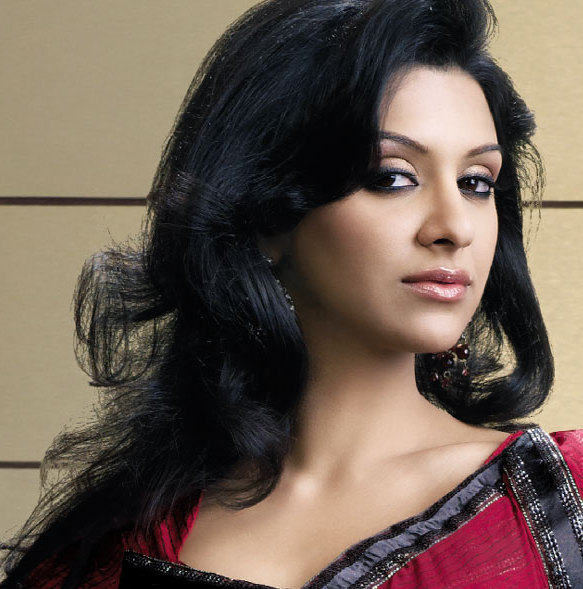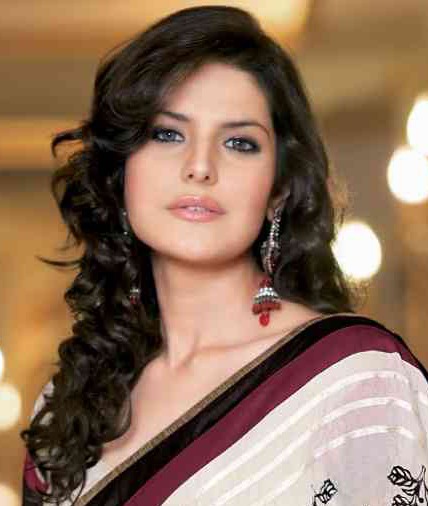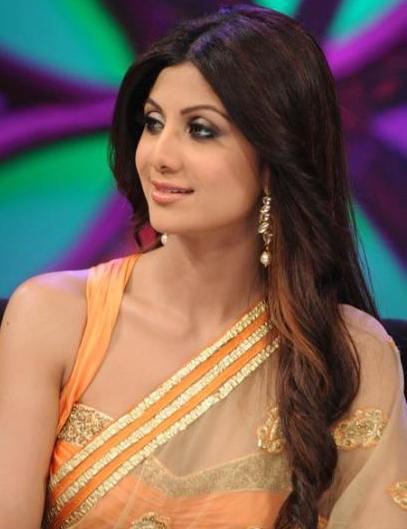 If u have straight hair, my immediate suggestion is that you blow dry it and leave it open, don't use hairspray, let the hair move naturally. If you have hair that can hold curls get the bottom layers curled into soft and not stiff curls. Ensure that you don't curl the front top layer of your hair, instead blow dry it inwards.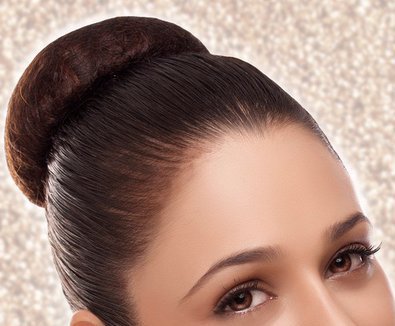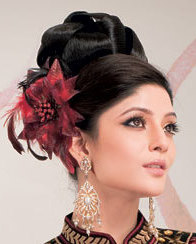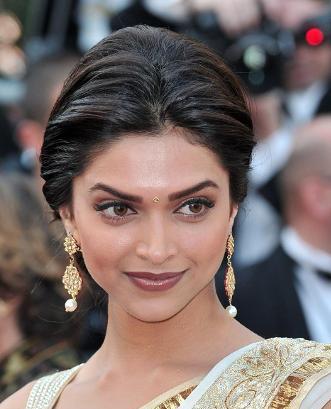 If you further want to indulge in a more flamboyant hairstyle, tired of the simple, try the French knot, it looks very classy and neat, especially with a sari. You can further add interest by means of these decorative hair pins which are readily available in the market and come in an array of all shapes and sizes. A simple bun created by means of layers that looks like waves is another very elegant way to style your hair, but this would require a professional. Any good beauty parlor would provide you a catalogue of buns and knots that you can choose from. Use the stone studded hairclips to compliment the hairstyle but avoid the plastic sequence hair clips these parlors provide or your hair will end up looking shabby and tacky.
Another very simple but classy hairstyle to indulge in would be the half- done hairstyle. This would look beautiful teamed up with your salwar kameez. Start with separating the top two layers of hair leaving the bottom layers to hang loosely over the shoulders. You can either twist the top portion of hair into a soft bun or just merely secure with a hair clip. If your hair has a tendency to curl, then curl the bottom portion of hair into beautiful soft ringlets. Finish with a medium sized decorative hair pin, to one size of the head, and if you have a fringe or side bangs, then blow dry inwards and set. This would remarkably compliment this hairstyle.
Make-up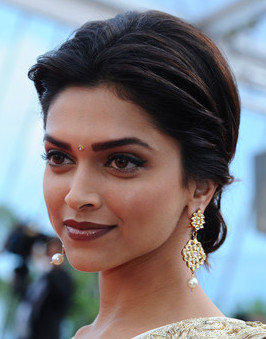 The key to a well done face is that it looks like it hasn't been done at all. Keep it natural. For the base use a concealer that matches your skin tone to cover up blemishes, dark circles and spots. Over this use a mineral based compact that is just one shade lighter to your skin tone. Ensure it is not too light or it will stand out.
Concentrate on your eyes, start with moisturizing them. Use white eye shadow as a base, before you use the shade that matches your attire. Next use eyeliner, preferably liquid eyeliner. Do not make the definition with the eyeliner too thick. Finnish off with kajal and mascara. Ensure u maintain the shape of your beautiful eyes as the idea is to highlight them and not hide them.
For the lips, start with a good lip balm, using a generous amount; massage it into your lips. Now if you need to define your lips, start with a lip liner, either a matching or a shade darker than your lipstick.  Fill in with lipstick and use a transparent gloss over it to give a sumptuous look. Stick to lighter and natural shades of lip color, most specifically avoiding reds.
Attitude
The looks are simple, so make sure you are comfortable with the ensemble, carrying it off with a very gentle feminine attitude.