There goes a saying 'Do not judge a book by its cover'. While this may be true for books, it surely does not hold true for the first impressions which you create when you walk into a room for an interview.
Culture at the place of work
You choice of clothes for the interview would directly be related to the culture of your place of work. Each occupation may have its own unique dress code. To elaborate, while it is okay to dress up in a semi formal outfit of well fitting jeans and a western shirt for your interview as a designer at a fashion house, you can obviously not go in the same attire for an interview at a white collared law firm.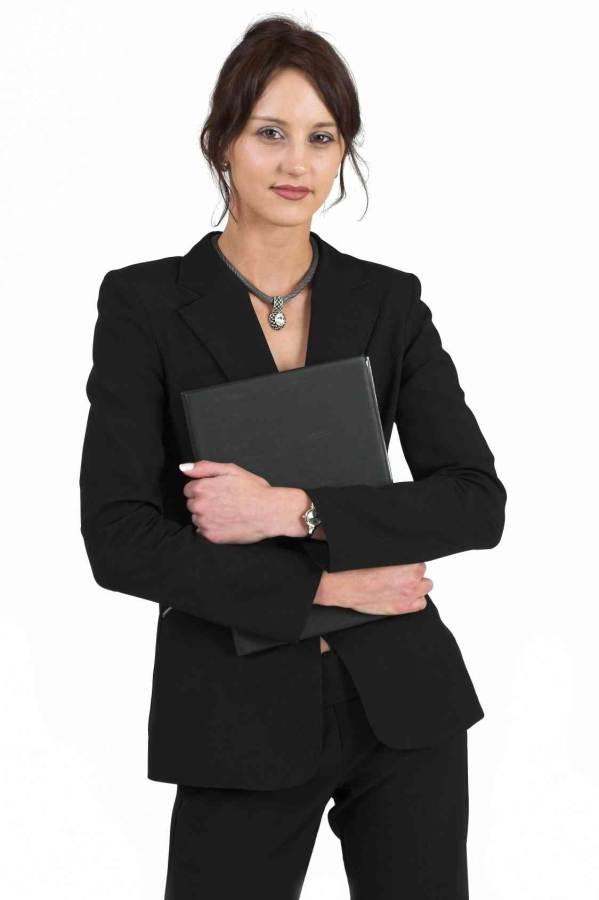 The very first thing that you need to know therefore, is the dressing culture of the place where you intend going for an interview. There are different ways to do the same- you could seek advice from your friends working in the same organisation, keep an eye on how employees coming out from that office dress up or perhaps be direct and ask the concerned hiring person or the office receptionist if you are expected to dress up in a strictly formal manner for the interview.
Choice of clothes – fits, cuts and colours
Clothes make a man (or…. a woman in this case). How you dress up speaks volume about the kind of person you are. Once you know the kind of office you are interviewing at, choose your clothes wisely.
We list down some acceptable clothing options which would classify as formal and semi formal.
Semi formal
This kind of attire would be best suited for creative fields like fashion and design agencies, advertising and film related jobs etc. The semi formal attire reflects an easy to approach, creative mindset, which is also in line with the kind of job profile you may be interviewing for.
Trousers with tunics or tops
The trouser could be a regular fit or could be cropped just at the ankle. Fit is of prime importance. Do not wear anything too baggy or loose or too tight. While a baggy garment reflects a callous attitude of a worker, too tight a garment may show the person in poor light too. Frills, ruffles in the tops etc. are best avoided. You could choose interesting cuts of the top, but again nothing too revealing or too tight. For summers, stick to three quarter sleeves or half sleeves, avoid cut sleeves. For winters, you could choose to wear a contemporary styled blazer or well fitted half or full sleeved sweaters.
Skirts with tops
Keep an eye on the length of the skirt – not too short( minis are definitely out). Knee length or just above knee length and longer skirts are great to be worn with interesting shirts and tops. Avoid frills, embroidery and too much detailing on skirts. Stick to straight and a line cuts of the skirt. The comments on tops and tunics are the same as above. During winters, you could team a smart cardigan with a silk scarf tied in a neat manner at the neck. Do not wear stoles, wrap cardigans etc. as these again are flowy and may need some of your attention to carry off.
Denims with western shirt
While the jury is out on this one, I recommend this to people in the creative field. Clean, well fitted jeans in a classic cut are great especially when you are meeting with the interviewer outside the office or on a holiday. This is not too stuffy, yet not too casual. Avoid ripped or torn jeans, dirty jeans and jeans in any other colour but blue like red or yellow. Team it with a well fitted front button shirt in a classic cut.
Dresses
Dresses are fine, as long as you can carry these off confidently, without feeling uncomfortable or awkward. Straight sheath dresses and A line cut dresses are the best. Ensure that they are not too flowy, resembling a gown. Normally a knee length till mid calf length dress is fine.
Colours
When choosing colours of your interview attire, think about pleasing colours and neutral colours. Nothing too dramatic is acceptable, even though the attire may be semi formal. Choose light colours such as yellows, beiges, pinks, whites and shades of it for the tops or tunics and team them with conservative bottom colours such as black, brown, navy or shades of white. When choosing a print for your top, skirt or dress, ensure that the print is small – could choose from ditsy, floral or geometric. Avoid large patterns, eye catching or psychedelic prints. Aim for creating a balanced yet pleasing impression by choosing the colours wisely. When in doubt, stick to time tested and conservative colours.
Looks to avoid in Semi formal
Almost all companies, however cool and casual their image may be, have an unsaid expectation of their prospective employees to look presentable. They notice small things in a prospective employee to check if the job is important enough for the interviewee so as to have him make any effort to dress up and look nice. The line between semi formal and casual is easily blurred and here is a list of the attires which should be avoided as these spell too casual an attitude.
Low cut revealing blouses and tight blouses( I know we have covered this above, but I cannot stress how important it is to avoid this look)
Low rise pants or jeans.
Shorts.
Miniskirts, frilly and bouncy skirts.
Cargo pants, capris reaching mid calf and above.
Overalls.
Tights, leggings.
Formal look
Most offices prefer the candidates to be dressed conservatively. Go for formal attire also when you are unsure of what to wear.
Business suits
are made up of well fitted bottoms ( could be a skirt or trouser) and a matching jacket. You will be expected to wear a tie too. Stick to conservative materials and colours for this one. Your tie should be devoid of any cartoon characters and should not be too striking. Wear a neutral coloured shirt underneath. Ensure that the fit and length of the jacket, trouser or skirt is perfect and not too loose or tight and not too  long or short. In summers, choose the material of the suits which is breathable like linen ( disadvantage – gets wrinkled easily) or cotton poly blends. For winters, choose wool and silk blends.
Trousers/skirt  and shirt
The ground rule remains the same – right fit and length is important, so is the colour coordination between the two. For skirts, choose knee length or below. Avoid flashy colours and cuts which are too dramatic. Simple, straight cuts look great. For the colder months – you could opt for front open cardigans, V neck formal sweaters in fine materials like cashmere or mohair. Avoid busy patterns, stripes and checks in your attire.
Colours
Formal attire is best in conservative colours. Opt for black, grey, charcoal, navy and shades of white (for tops). A lot of offices consider browns and shades of brown as semi casual, so when in doubt, avoid beiges and browns. Other colours such as light blue, pinks, yellows etc. can be sparingly worn. Prefer solids to prints or patterns.
The looks that you should avoid are the looks listed underneath semi formal above.
Footwear, Accessories and makeup
No dress would be complete without accessorizing right.
Closed formal shoes are the best bet for both, semi formal and formal looks. Sandals can be acceptable with semi formal wear. However, avoid too strappy and high heeled ones. Boots, sneakers, floaters, slip ons, flip flops, and high stilettos are best avoided. Ensure your shoes are well polished and clean. Laces should be neatly tied.
Belts are an accepted piece of accessory and are considered formal. Opt for simple buckles, leather belts. Avoid fancy stitching or metallic and embroidery detailing on belts. The belt color should match or be tonally light or dark to the colour of the trouser or skirt that you are wearing.
Wearing skin colored stockings is permissible. White and black colored stockings are okay to be worn with semi formal wear. Colored stockings are to be kept safely locked in your casual wardrobe. Socks underneath your trousers need to be in the same color as your trouser. Ensure your socks and stockings do not have holes or are ripped.
Jewelery should be kept to a minimal. Avoid dangling pieces of jewelery as these are distracting. Simple ear studs and a thin chain with a small, simple pendant is just about the maximum that you can wear to an interview. For the hands, wear a good looking watch and a simple bracelet.
Makeup – Avoid too done up look. Natural look is what you should aim for. Shades of nudes, browns and pinks( depending upon what you can carry off comfortably) in lipstick and eye makeup are acceptable. Reds, plums, oranges and gothic look are a big no-no. You could wear a pleasant but not too overpowering perfume, if you must.
Final words on preparing for the interview:
Apart from your clothes, wearing a positive attitude and showing confidence will add to your well dressed persona. So do keep the following time tested points in mind.
Personal hygiene goes a long way in boosting your self confidence that you would so much want when appearing for an interview. Before going for an interview, take care to have the basics of personal hygiene in place. Have a bath and dab on a cologne to smell fresh all day through. Get your hair tied in a neat pony or a bun or a plait. Loose hair is fine as long s you can manage it and they do not crowd your face and take away your attention. Double check your finger nails and ensure that they are trimmed neatly, have no chapped nail paint and are not dangerously long.
Closely examine what you are wearing for any pressing faults, tears, stains, loose threads or missing buttons. Any one or more of these speak volumes about your carelessness and lack of attention to detail. Ensure that your uniform is well ironed, has pleats in place and is free of any of these defects.
See through and shimmery garments are your best bet for pubs and club houses – not for interviews. Ensure that you wear garments which are not transparent and shiny.
Undergarments should stay under your garments. Avoid any panty elastics showing from above your trousers, any bra straps peeping from the blouse. Also, avoid wearing contrast colour under garments beneath lighter shades of garments. Exhibitionism is best left for your bedrooms and other playful places, not for interview rooms.
Last but not the least, keep your cool, be confident and smile. A smile and a pleasing personality go a long way in conveying the message that you are happy and content as a person. It also puts the other person at ease that you are approachable and easy to work with.
I read this somewhere and I thought that these lines would be the most apt concluding lines – Most of a corporate career is based on your ability to suit up, show up, shut up and do what is expected of you without needing to be constantly told. How you dress for an interview is just one indicator of your ability to do these things.