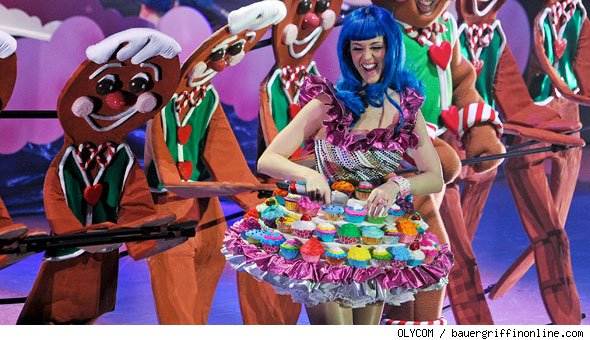 Katy Perry looked deliciously yummy in a multi-level cupcake that was her dress for Wednesday night at Mediolanum forum in Milan, Italy. She was all chirrupy and jolly with dancers and puppets dressed as gingerbread men.
This is not the first time that Perry has dressed up so peppy. Katy showed her Christmas Spirit last year by wearing sexy and suggestive outfit like that of a soldier, snowman and Mrs. Claus outfit.
Waiting anxiously for more experimentation!!