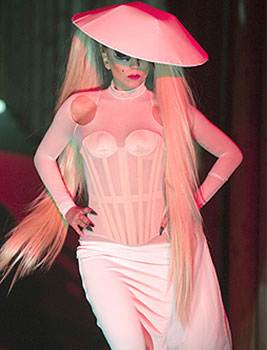 Lady Gaga once again surprised the fashion world by walking the ramp for Nicolas Formichetti's debut show, the new designer for Thierry Mugler. Gaga was enthusiastic sporting the offbeat designer's first womenswear Fall 2011 collection on the runway, on the background score of her latest track 'Government Hooker'.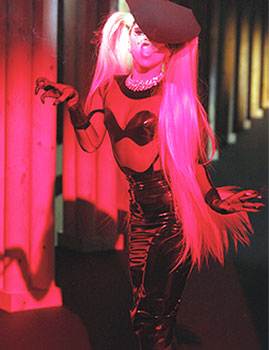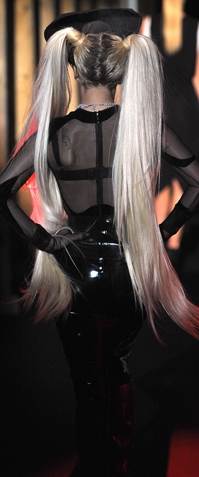 She appeared in two outfits on the ramp, a black and sheer full sleeve dress with a hat and large blonde pigtails. She was full with creativity and oomph as she walked past the wooden arches that decorated the stage.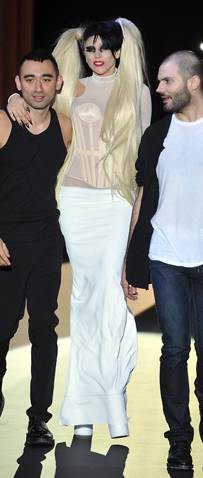 The second outfit was also the show stopper in a similar sheer top with corset details and straight skirt but this time in white.

She was so impressed by the designer's creations that she was seen sporting one of his clothes off the ramp as well. The singer wore a sheer catsuit with cat prints all over it. She made the look more interesting by including her bizarre knee length platform leather boots. Formichetti's entire collection saw models walk in sky high platform shoes as inspired by Gaga.