"What goes around come around" and this concept fits well in the Fashion scenario. Certain looks and styles will always be seen as a major come back and would sell like hotcakes. One such prominent trend is that of the Lace dresses and tops.  The very feminine and chic lace is a very hot trend when it comes to apparels. It is sensuous enough to be carried off on a date and urbane enough to be worn in the office. Lace is quixotic, enduring, and it can be spotted in everything from lace dresses, lace tops, to lacestockings and lace blouses.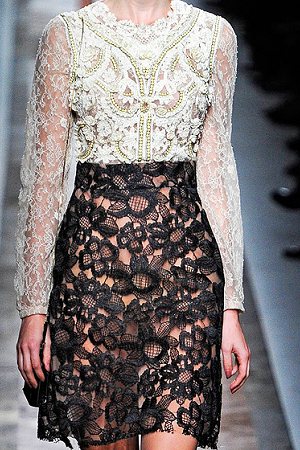 Lace exhibits elegance and grace. The extremely superior needlework qualities deliver the delicacy and femininity. This season lace was not only used in full looks but also as details within embellishments and trims. Also a lot of designers replicated the fabrics using leather and pleather. Here are some of the latest trends in which laces have been spotted.
Lingerie inspired lace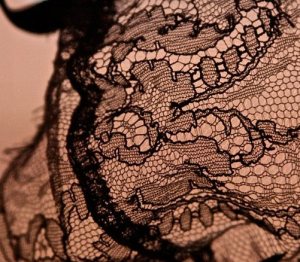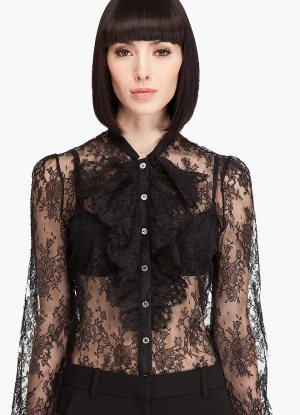 Lace fabric : Black lace top
This classy subtle lace was seen with beaded embellishments and in amalgamation with other fabrications such as sheer chiffon. This has a total boudoir feel which is in reference with Parisian burlesque and silhouettes from 1920's and 1950's. The runway was full of dresses which had Chantilly lace and sheer lace panels which defined the exquisite classiness. It also included subtle floral trimmings in combination with lace ruffles and satin details.
Antique/Tablecloth Lace

Lace fabric : White lace dress
Antique/Tablecloth lace has the 1970's look with white and tea stained lace that gives a passionate feeling. The look and mood is totally bohemian, dreamy and western and includes silhouettes like peasant tops, frilly blouses, maxi dresses and baby doll dresses. Dolce and Gabbana were successful in coming across with the 1950's look of the vintage Italian women. They used larger and more exaggerated form of lace than the antique lace and integrated crochet and white eyelet details into trims and patchwork layers.
Colored Lace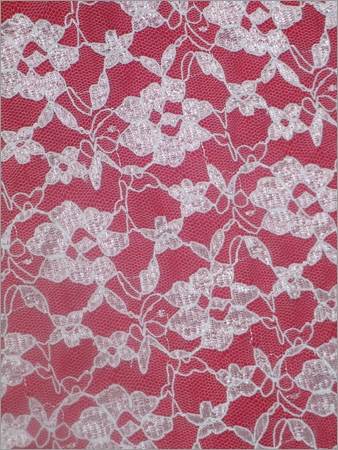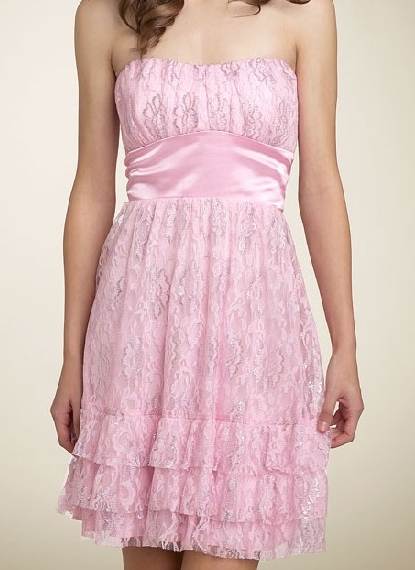 Lace fabric : Pink lace dress
Keeping the 1950's silhouette as an emphasis, the mood was shifted towards the neon and bright candy colors which are the hot colors of this spring summer with lace included in this fashion. A lot of vibrant lace suiting, feminine skirts and dresses along with playful floral fabrics and trims will be seen. The spotlight will be on more feminine versions of ladylike ruffle rather than coupling with graffiti prints and converse high tops. Proceed vigilantly; colored lace is only for the audacious and the statement makers of the horde.
Tips on how to wear lace dresses/tops
Since you have an idea as to what is in stores for you this season, you might as well take a look and decide for yourself. Although you can follow some tips while you are deciding to team your dresses and tops with other things.
For example; if you have a long and slender neck, then opt for a turtle neck lace top/dress with puff sleeves or full sleeves. This will embrace the beauty of your slender neck and at the same time adds the classy vintage look.
Avoid the turtle neck top if you have a shorter neck, instead opt for a round neck or a slightly deep boat neck which reveals your collar bone. The collar bone will add to the exquisiteness of the top as it gives a very appealing look.
Grab a pair of tailored pants or jeans and a pair of heeled brogues and you are good to go.
Keep little things in mind while dressing up and you will always score a perfect 10 on 10 on the style board.