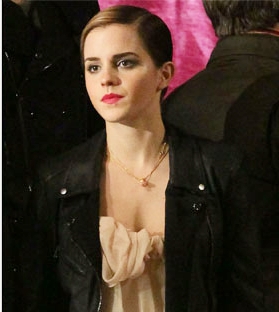 Emma Watson has been missing her studies at Brown University due to her innumerable ad campaigns and shoots, the latest one being the Lancome campaign, for which she was found shooting with photographer Mario Testino yesterday.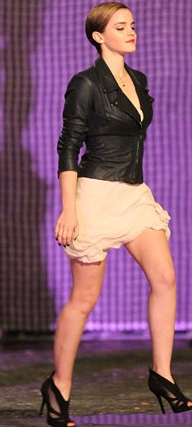 Her outfit for the shoot was a pale pink dress with ruche skirt and top, covered with a fitted  black leather jacket and ankle boots in black. The edgy style is quite a surprise because Lancome has never been seen portraying such an image before. Their shoots have previously been all dreamy and exquisitely styled with stars like Kate Winslet.
Emma is the new face of Lancome. Having been known for brands such as Burberry and Alberta Feretti before, the actress once known as a child star has grown up and is taking fashion seriously.