At the recent premiere of "Jumping the broom", actress Kali Hawk wore the gen Y heels, what they call the architectural footwear.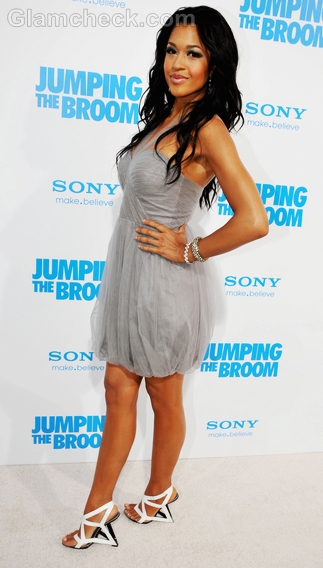 The white heels that the American actress and comedian wore with her grey balloon hemmed knee length dress looked great, comfortable and very trendy. The design was all about clean lines, elegance and innovation.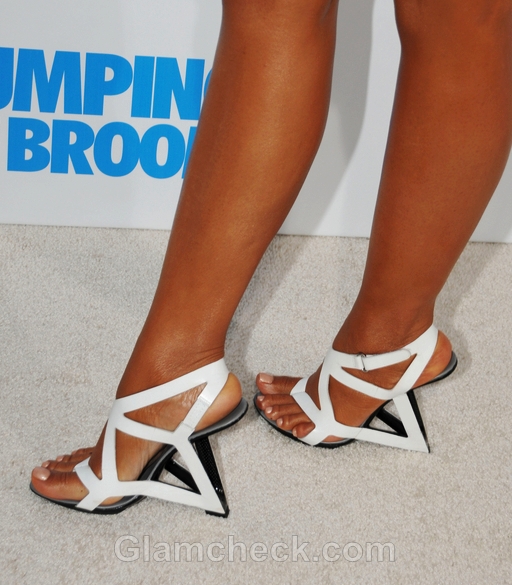 White architectural heels by New York company – United Nude
Made by the New York company – United Nude, the footwear is inspired by architecture, and is downscaled to the woman's foot size.
Interesting concept isn't it? Would you like to try one of these designs this Summer?
Image: P R Photos