Flower hairstyles not only lend a very fairy like feeling to a person but also give them an ethereal charm. It would be wrong to think that only brides look good with flowers in their hair, because anyone can sport flower hairstyles as long as they are comfortable with it.
Let us take a look at some of the flower hairstyles that you can take your pick from and wear according to the occasion at hand.
Flower Hairstyles for Brides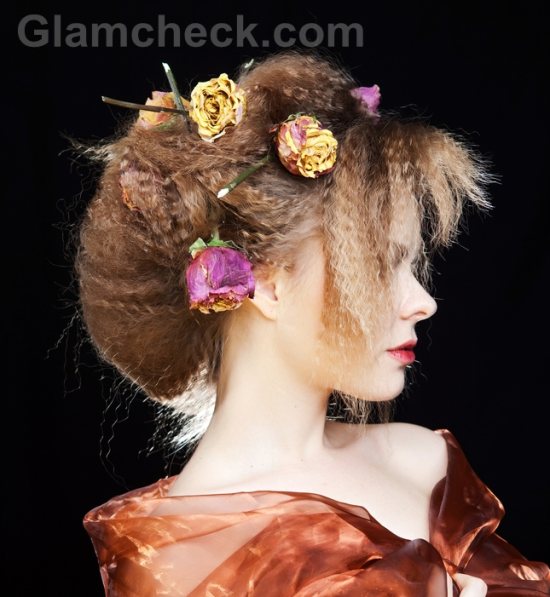 Your wedding is definitely one of the biggest days in your life, and every girl worth her mettle wants to look her best on this day. And, what better way to dress yourself up than by stylizing your hair with flowers.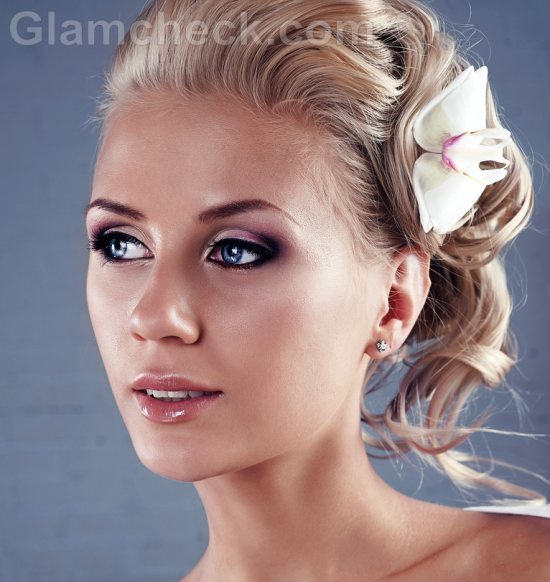 Not only will the flowers add a pleasant fragrance to you but will also make you look like the princess you want to be on this special day.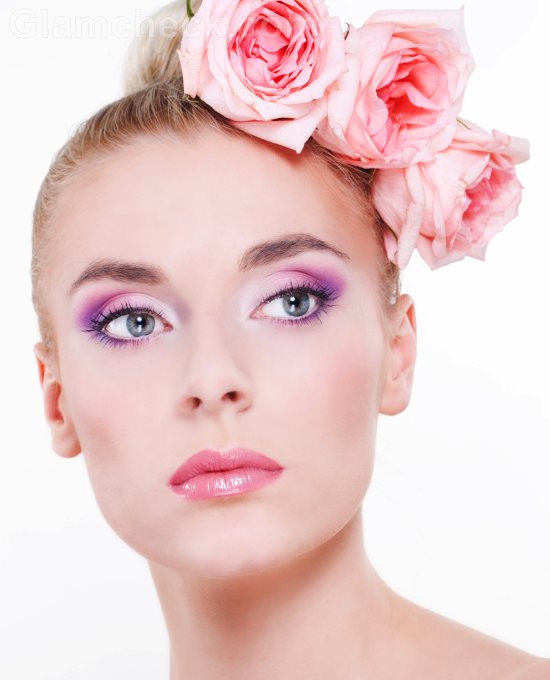 Flower Hairstyles for Brides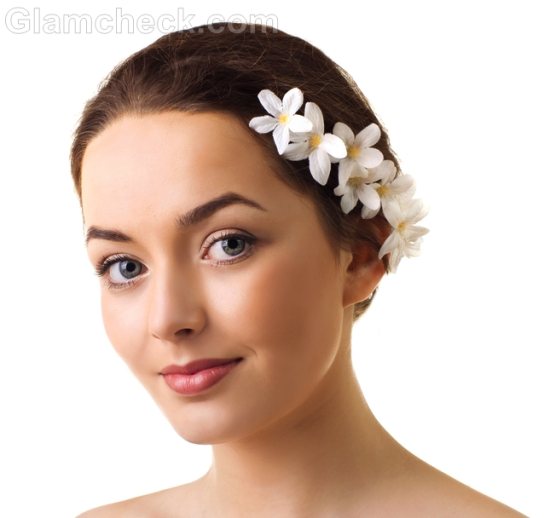 Flower Hairstyles for Brides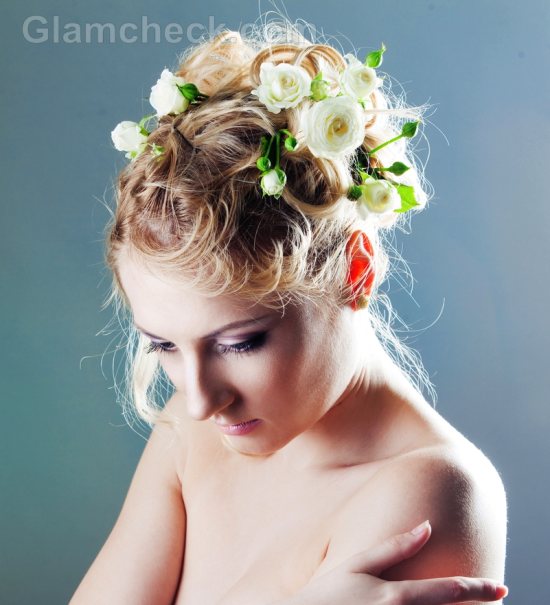 Flower Hairstyles for Brides
Flower Hairstyles for Bridesmaids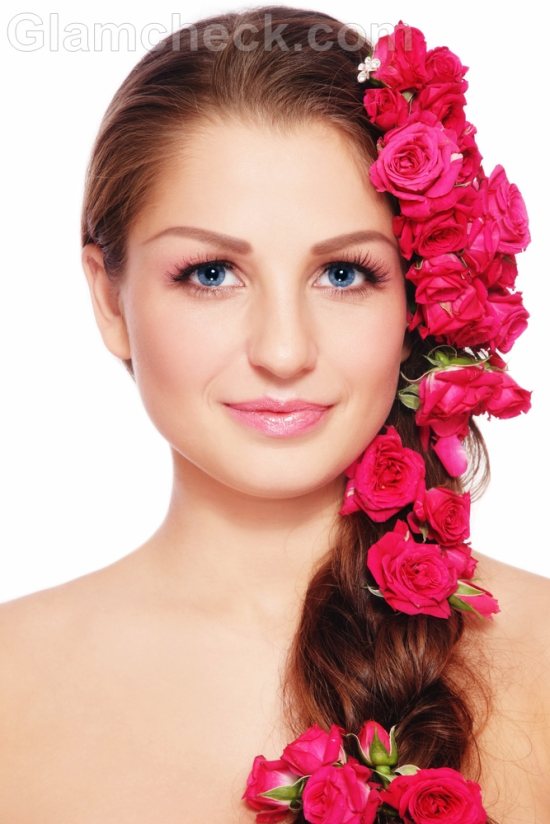 The person who gets the maximum attention after the bride and groom at a wedding is the bridesmaid. So, you cannot let the audience down on the day when you are expected to carry out such an important role.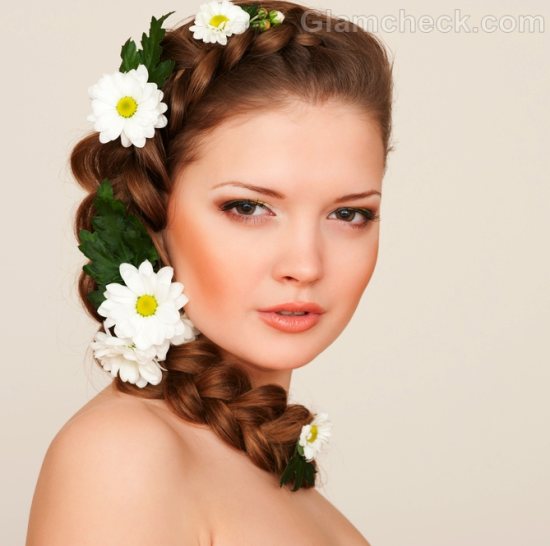 Flower Hairstyles for Bridesmaids
Of course, you will probably go through a lot of trials before selecting the outfit that you plan to wear – but what about the hairdo? Your hairstyle can look prettier if you put some flowers in them, they will definitely add their own charm and grace to you.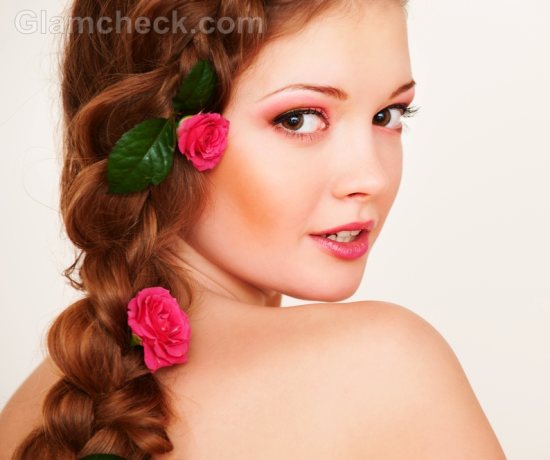 Flower Hairstyles for Bridesmaids
Flower Hairstyles for a Theme Party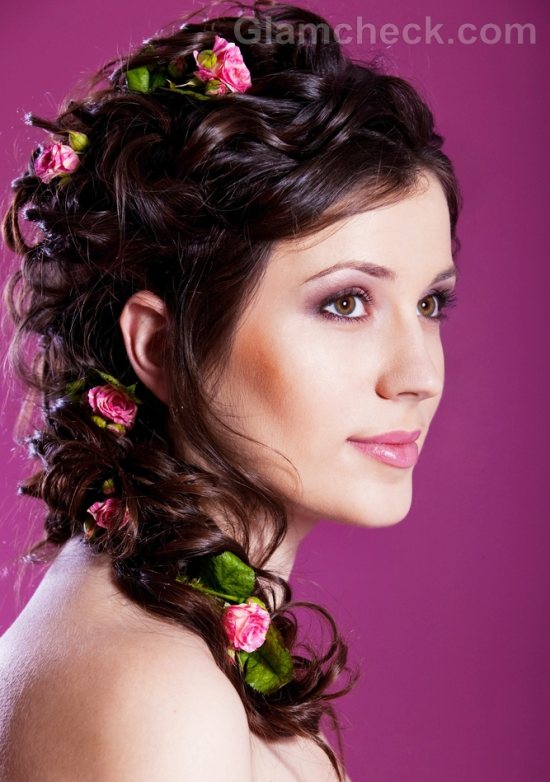 A theme party like a Grecian Night does not have to be restricted only to a dress code, you can also play up your hair with flowers to look the part.
Flower Hairstyles for the Beach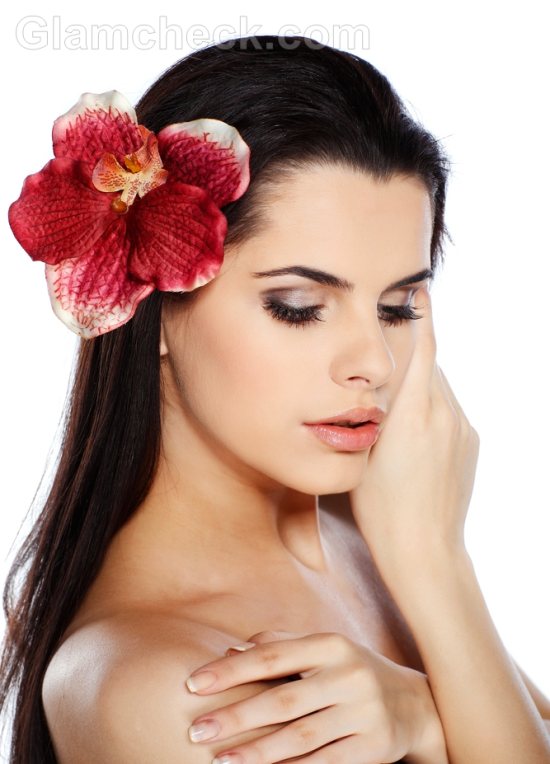 Flower Hairstyles for the Beach
The summer is all about hitting the beach in your sexy bikinis. However, your sexy quotient can be given a boost with a flower. Yes, a flower in your hair will get you attention for the right reasons, and also what better way to celebrate summer, the sand and the sun than with some natural delicious fragrance floating from your hair.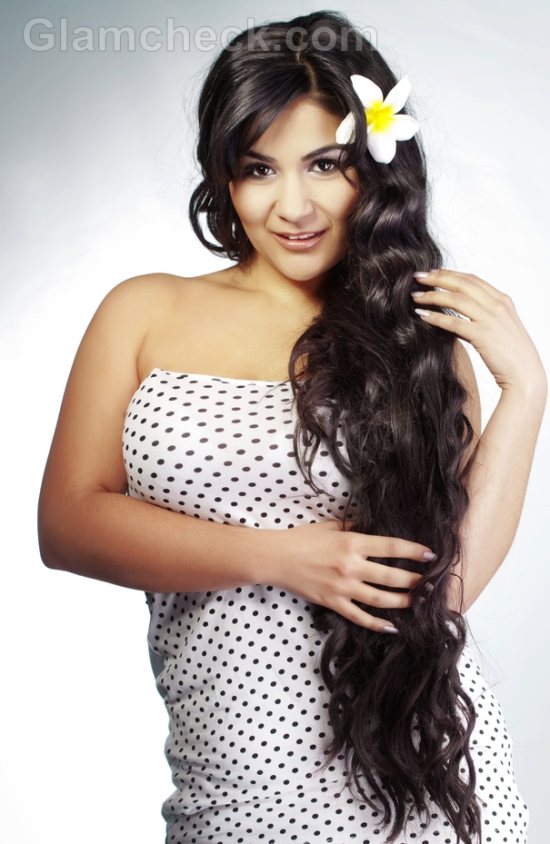 Flower hairstyle will make you look like an exotic mermaid from a tropical paradise.
Flower Hairstyles for a Date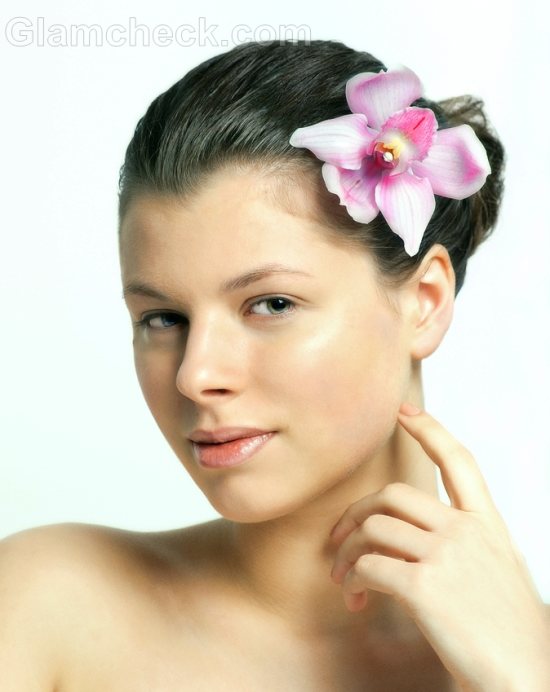 Flower Hairstyles for a Date
Everyone wants to look their sexy best on a date and surveys show that a girl tends to splurge a lot on beauty products before a romantic day. Well, you don't really have to spend quite a lot as you can achieve a smouldering look by simply tucking a flower in your hair. A flower gives you a very flirty, irresistible yet innocent appeal, so much so that your man won't be able to take his eyes off you.
So, go ahead and sport these beautiful flower hairstyles and you will surely enthral all those who are around you with your vivacious and fun hairdo – one word of caution though, you may also find yourself to be the receptor of many envious glances of the chicas around you! But that's exactly what you want, don't you?
Image: Shutterstock