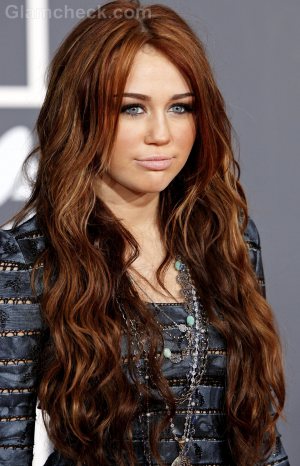 A lot of people believe that nude makeup actually means going totally nude makeup-wise – that is a face devoid of all makeup, however this couldn't be further from the truth.
Nude makeup means applying makeup in such a way that it looks like barely there makeup – even if in reality "a lot" of stuff has been applied to the face.
It is quite easy to do this makeup, in fact let us take a look at the details that have gone into the Miley Cyrus Nude Makeup – to get the desired effect.
How to Do the Miley Cyrus Nude Makeup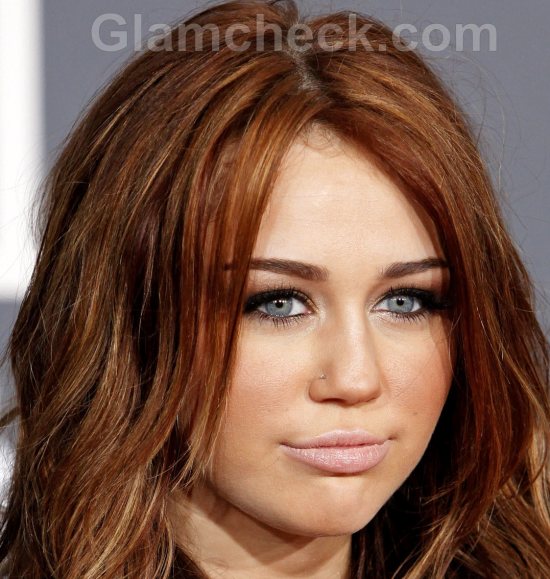 Miley Cyrus Nude Makeup
The Base – If you are not blessed with clear skin then it is time to make friends with the correct shade of foundation. Apply it evenly on your face, so that the skin looks smooth. You can also apply concealer to problem areas such as the under eye or pimples and blemishes.
The Eyes – Apply a coat or two of mascara, if you do not know the right way to do so then read our article on how to apply mascara. Once you are done with this, lightly line your eye rims with a kohl pencil. Apply a touch of light shimmery eye shadow – in golden or ivory on your upper eyelid and also on the inner creases of the eye. This has a brightening effect on your peepers.
The Cheeks – Apply a barely there shade of pink blush on the apples of your cheek. Take care to not apply more blush than necessary because then it won't look like nude makeup
The Lips – Finish off by applying a nude hue to your lips. We love the pink beige shade that Miley has opted for. It makes the contrast between her lips and eyes even starker.
So, there you go. Now you too can easily copy the Miley Cyrus Nude Makeup.
Image: Shutterstock