Are you sick of visiting the parlor every other day? Do you usually leave the house without makeup because you are hard pressed for time? Or are you one of those who love to look good but are always running out of makeup supplies? Permanent Makeup might be the ideal solution for all these problems.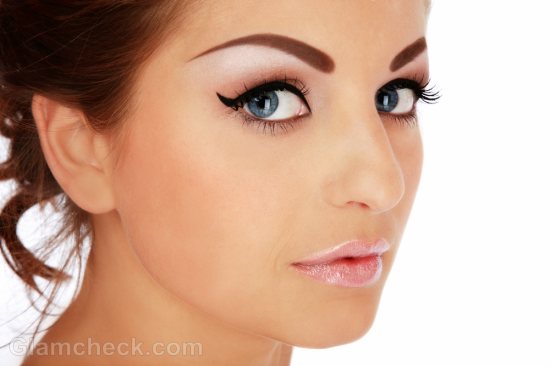 Permanent Makeup, as the name suggests, is makeup that stays on your face forever. But its not like makeup you buy from stores and put them on, Permanent Makeup requires a medical procedure that injects your face with pigments just below the skin to enhance its aesthetic appeal. It is more like tattooing on the face but the end result resembles your favorite makeup and makes you look gorgeous. You can specify the area of the face you would like to put Permanent Makeup on and also choose from a variety of colors and styles, to suit your individual needs. After the procedure is complete and the pigments start showing their true colors, you are free from putting makeup for a really long time and can step out of the house looking perfect without any effort.
Permanent Makeup is spreading rapidly. The cost effectiveness is making it more affordable. This procedure costs lesser than its other appearance-enhancing counterparts such as cosmetic surgery and botox. Here is a list of enhancements you can expect at a clinic that offers Permanent Makeup :
Permanent makeup for eyebrows and eyelids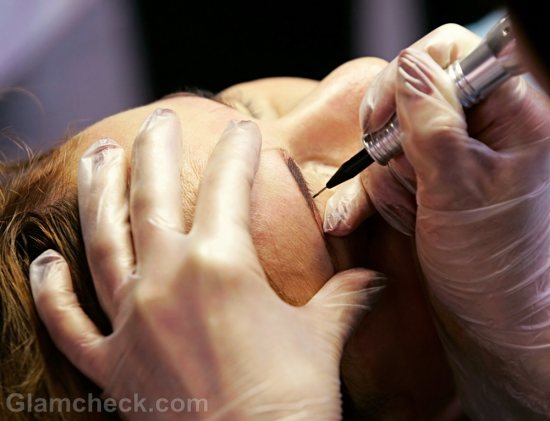 This is the most opted for procedure. People usually get their eyebrows permanently shaped or darkened. This is a magic wand for people with light or subdued eyebrows or those who are suffering from some defect or accident. The end result looks natural and rids you of the trouble of going to the salon every week to get them shaped.
One can also get a permanent liner done on their eyelids, which is not just available in black but colors of your choice.
Lips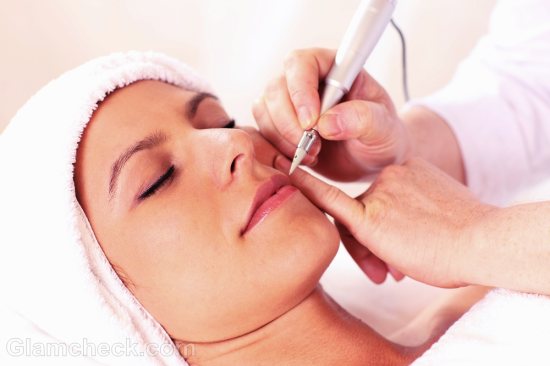 Lips can be defined, colored or thickened using Permanent Makeup. One can opt for contouring of the lips using a shade they like or get the entire lip filled with color that resembles lipstick. It can also recreate the shape of your lips and bring them closer to perfection.
Skin
It is also possible to remove scars from the skin using Permanent Makeup. It can act like a permanent concealer in this case. People go for this procedure to obtain an even skin tone, free of blemishes. If you are fan of beauty spots and would like one on your face, Permanent Makeup will help you fulfill your wishes.
Precautions & Side effects
Permanent Makeup is a boon to women all over the world but it also comes with its own downfalls. It is a sweat resistant and water resistant makeup that you don't need to worry about taking off before you go to sleep. But just like tattooing, one has to keep in mind a few things :
Get a patch test done before the actual procedure in order to ensure that your skin is not allergic to the pigments that are being used.
Permanent Makeup is very difficult to remove. The removing procedure is painstaking and has no guarantee of reverting your skin back to normal. So be very sure of what you need to get done.
Make sure the practitioner is highly experienced and has a lot of success stories to boast. A lot depends on the person who is doing it and a little mistake can prove fatal.
Keep in mind that it takes about a week's time for the makeup to heal as it is applied on sensitive areas of the face. It is only once the healing process is over that the makeup looks the way it is supposed to. There might also be cases of some infection but a good doctor will not let this happen.
Though you can still use regular makeup even after getting Permanent Makeup, it is suggested that you avoid it for at least the first week to avoid risks of infection.
Permanent makeup does not have any major side effects except for some temporary problems in rare cases. It does not need much care once it's set on the face and is a completely hassle free way of looking beautiful always. We advise you to consult your cosmetologist before going for the procedure to have a better insight.
Image: Shutterstock