What is hot right now in Hollywood is the celebrity curly hairstyle trend, what with a plethora of stars sporting different variations of the curly hairstyle. This style was really on show at the "Spy Kids: All the Time in the World in 4D" Los Angeles Premiere where one could see many actresses wearing their tresses in a curly hairstyle.
Celebrity Curly Hairstyle: Charlotte Ross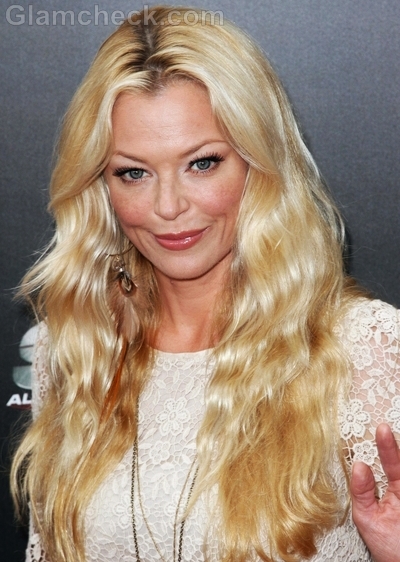 Charlotte Ross sported tousled curls that had a very romantic feel to it.
To do it yourself:
This hairstyle can be achieved by using hair curlers/hair curling tongs, or other hairstyling tools that help to make hair curly, on your hair.
Celebrity Curly Hairstyle: Holly Robinson Peete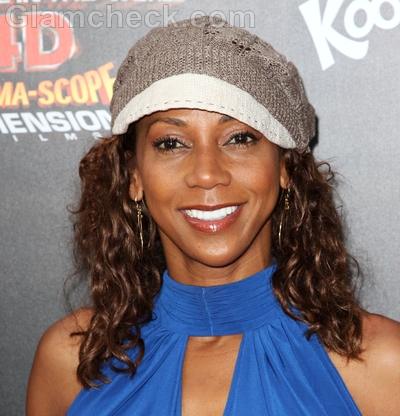 One could see tighter curls on Holly, in fact her curly hairstyle bordered on being nearer to a perm.
To do it yourself:
Apply a curling agent all over your hair – such as mousse or a spray.
Put your hair in small sized rollers and roll them till the rollers are right next to the scalp. Pin the rollers into place.
You can either use hair dryer to set the curls in place or leave the rollers in your hair for 2-3 hours.
Once you open your hair, give it a gentle shake.
Apply a good hair spray to hold the curls in place.
Celebrity Curly Hairstyle: Electra Avellan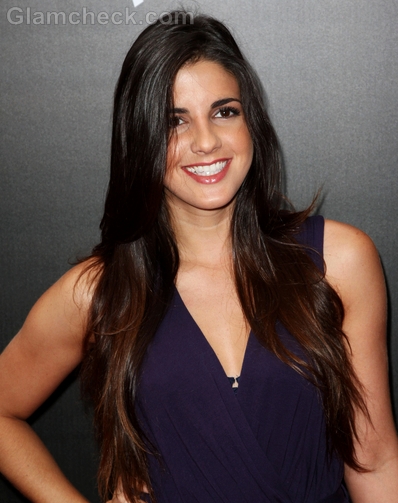 Electra Avellan chose subtlety when it came to curly hairstyle, her variation looks extremely natural and more on the wavier side. This is a great hairstyle for those who want curls but at the same time do not want to go overboard with it.
To do it yourself:
Put your hair in the biggest sized hair Velcro rollers. See that you roll up the hair only to the mid section and more than it.
If it is preheated Velcro rollers that you are using than keep them on till the rollers become cool.
If you are not using preheated rollers then use a hair dryer on the rollers once you pin up the hair.
Celebrity Curly Hairstyle: Jessica Alba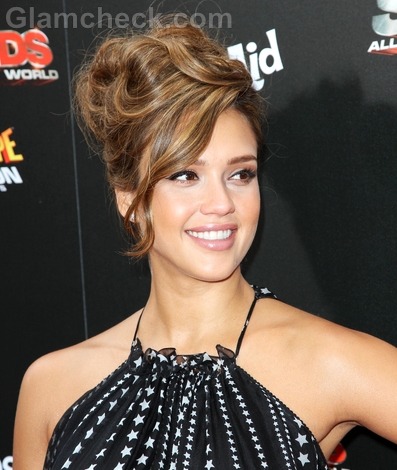 The intricate curly up-do that Jessica Alba chose had a real red carpet feel to it. The front bangs of her hair were curled and kept side parted. This gave a dreamy effect to her entire look. This hairstyle could be a bit tricky to manage styling by yourself, unless you are absolutely good with up-dos. So, it would be a better idea to get help for this, either from a friend or from the beauty salon.
Celebrity Curly Hairstyle: Alexa Vega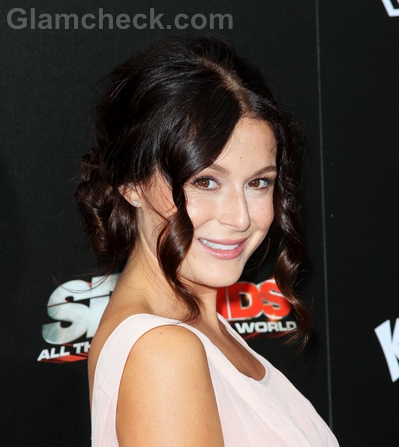 Alexa Vega styled her hair in a low chignon. The front section of her hair was parted in the middle and hung on both sides of the face in pigtail curls.
Just like the Jessica Alba hairstyle above, this style too is best achieved with someone's help ifyou are not too familiar with chignons.
Celebrity Curly Hairstyle: Bella Thorne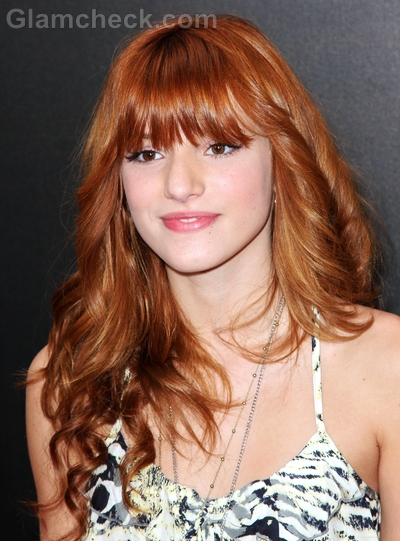 Bella Thorne looked pretty in her "windblown" styled curls. One could see the curls primarily around the lower section of the hair.
To do it yourself:
You can achieve this style with rollers, hair curling tongs and even with radial brushes – whatever you find most comfortable to use. However, you have to use a hair dryer if the particular hairstyle tool that you are using is not preheated.
Ensure that whatever tool you use – roll up the hair only up to your eye level.
One can see 6 variations of the celebrity curly hairstyle – with everyone sporting a completely different hairstyle from another, though all the styles revolved around curls. You too can take your pick from one of these beautiful styles and do up your hair according to the one you liked the best.
Image: P R Photos