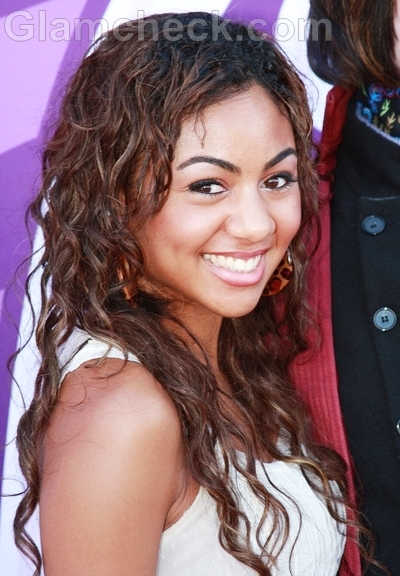 Chelsea Tavares : Curly Hair
The 40th Anniversary Screening of Willy Wonka and the Chocolate Factory at the Grand Gala Chocolate Awards saw actress Chelsea Tavares in messy curly hair.
I don't know if I am big on this particular type of curly hair because it is a bit too messy for my liking, but that of course is my own personal take on it, and a lot of you could disagree with my opinion. For those of you who want to sport this look, hair oil or hair gel applied in the right proportion, can help in achieving this look. An easier way would be to do up your hair in curls and not wash nor comb your hair for 3-4 days – your tresses will easily look like this. The curly hairstyle trend ruled the red carpet of at the "Spy Kids: All the Time in the World in 4D" Los Angeles Premiere.
So, if you have the attitude then go for the messy curly hair like Chelsea Tavares, you might just trigger a trend among your peer group.
Image: P R Photos