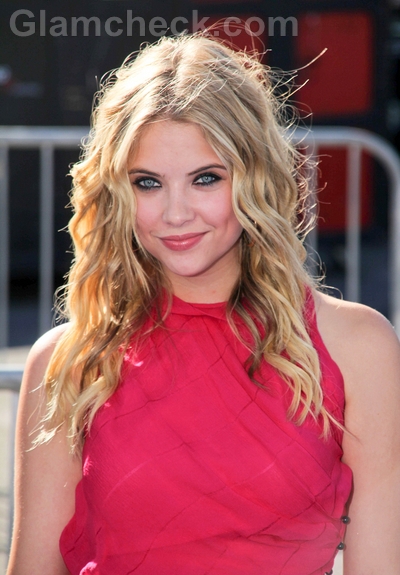 The 2011 VH1 Do Something Awards held at the Palladium Hollywood saw a smattering of celebrities dressed in pink. Each star brought her own to the pink outfit she sported. We all agree that pink is haute, and the red carpet at the event made our belief stronger.
Here is a quick style check on all those who rocked the celebrity pink dress trend in various shades of pink:
Ashley Benson in Raspberry Pink dress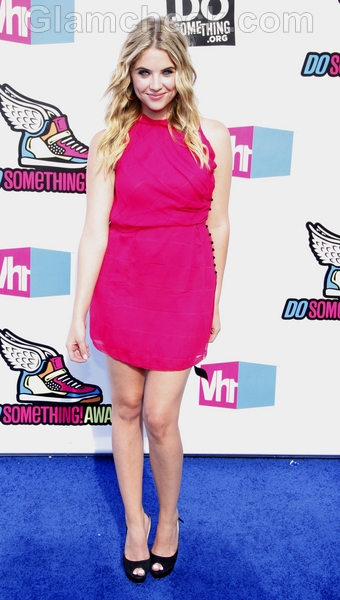 Ashley Benson looked pretty in a short outfit which was raspberry pink in color. Her black peep toe pumps provided a cool contrast to the clothes. She left her hair open in tousled waves with a middle parting.
Charity Shea in Bubblegum Pink dress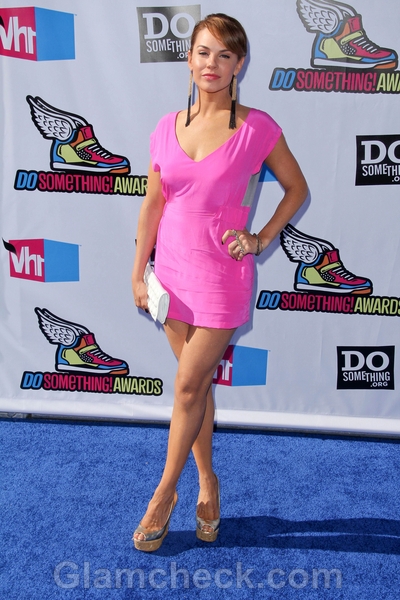 Charity Shea was dressed in an uber short dress in bubblegum pink. She accessorized it with a smart pair of wedges, a white clutch and rather interesting earrings.
Jojo in Shocking Pink dress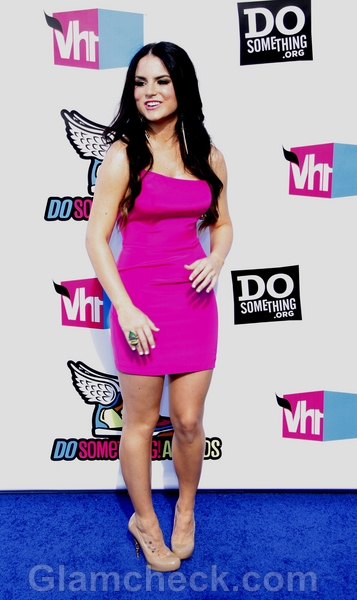 Jojo looked sensational in her short fitted dress which was in a beautiful shade of shocking pink. Her jet black hair, which was parted in the middle and left open, looked striking against the pink outfit. Together, the dress and the hair, made Jojo look like a real stunner. Her feet were enclosed in beige pumps – something that we have been seeing many stars wearing this year.
Bella Thorne in Tea Rose Pink dress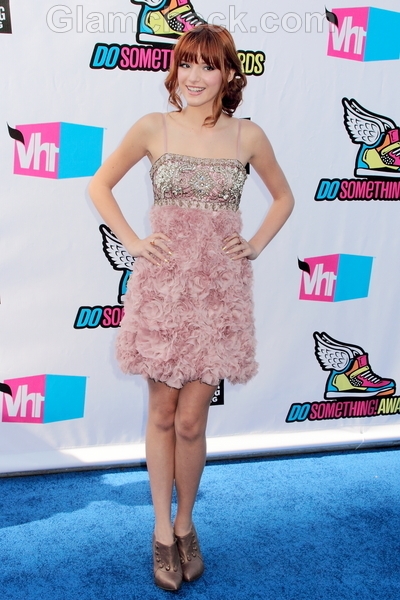 Bella Thorne looked all flushed, dreamy and feminine in her ruffled tea rose pink dress. The outfit had a very interesting detailing around the bust area. However, I m not too big a fan of her footwear, she could have done better than those "elvish" shoes – or was it a deliberate attempt to bring out the pixie look?
Ariana Grande in Light Pink dress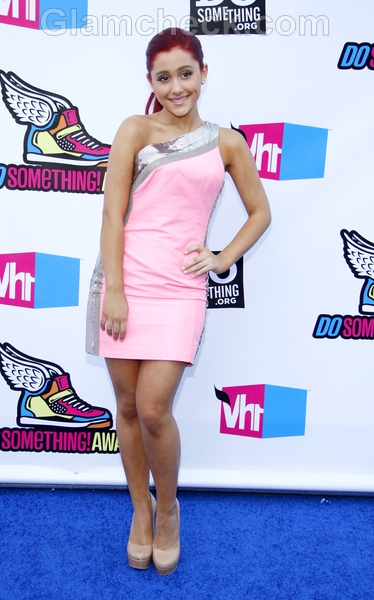 Ariana Grande kept it cool in her light pink one shoulder short dress. She, too, wore nude pumps to the event. She chose to keep her red hair tied.
Tyra Banks Color Blocks It in Pink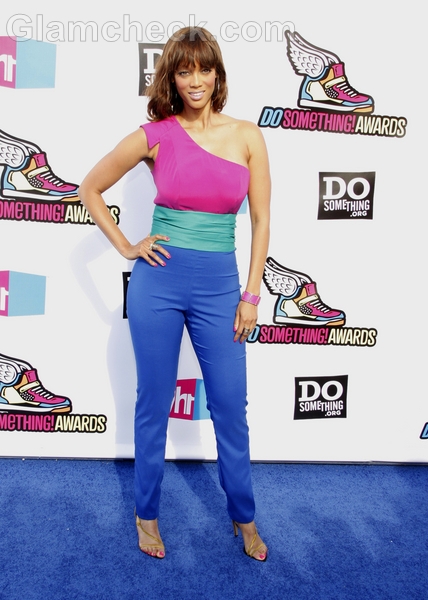 The person who showed us that she is still the "big mama" of fashion was supermodel Tyra Banks – though, of course, it is not fair to compare the rest of the girlies here with Tyra Banks, after all they are still fledglings in the world of showbiz.
Tyra looked absolutely stunning in her color blocked one shoulder outfit – and what a deadly combination of colors for blocking! Pink, blue and aqua – it was a definite treat for the eyes. I also like the way she had accessorized her ensemble with a pink chunky bangle, and don't miss the pink manicure.
We definitely love the celebrity pink trend, and as the girls here show us – there is a shade of pink for all of us, so whether it is cerise, fuschia or nude pink – you should have something in pink in your closet this season.
For those of you want to experiment with an unusual but striking color block combination – try pink, orange and turquoise.
However, whether you color block it or wear in monotones, your pink outfit will bring out the flirty, girly and playful side of you – like we saw with the celebrity pink dress trend.
Image: P R Photos