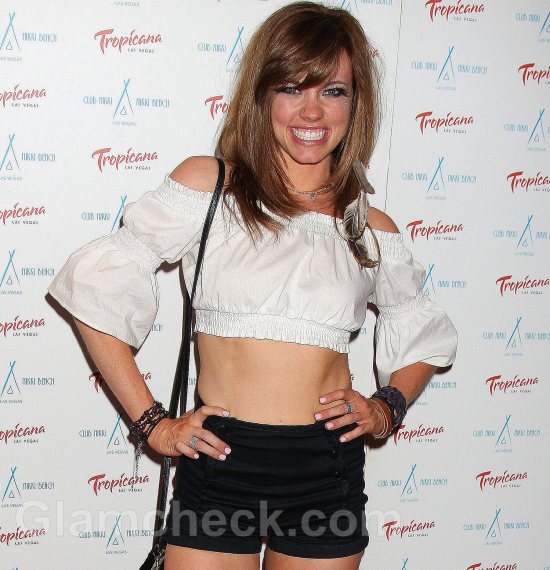 Actress Molly Burnett was recently seen sporting another one of those unique combinations at a red carpet event. The black shorts, white top and high boots combination was in keeping with her usual quirky style. Molly wore high waisted buttoned shorts paired with puff sleeved short peasant top.  Her knee high laced up leather boots covered most of her legs. The look is different from anything we have seen on the red carpet. She also accessorized the look with a sling bag, chunky bracelets, rings and yes feathers attached to her straight locks!
How to wear the look like Molly :
Molly's look is not just any shorts-and-top look. It has three strong pieces with a style of their own paired together. The look is based on three distinct parts and all of them balance each other to make it complete. While selecting these pieces, you must keep in mind :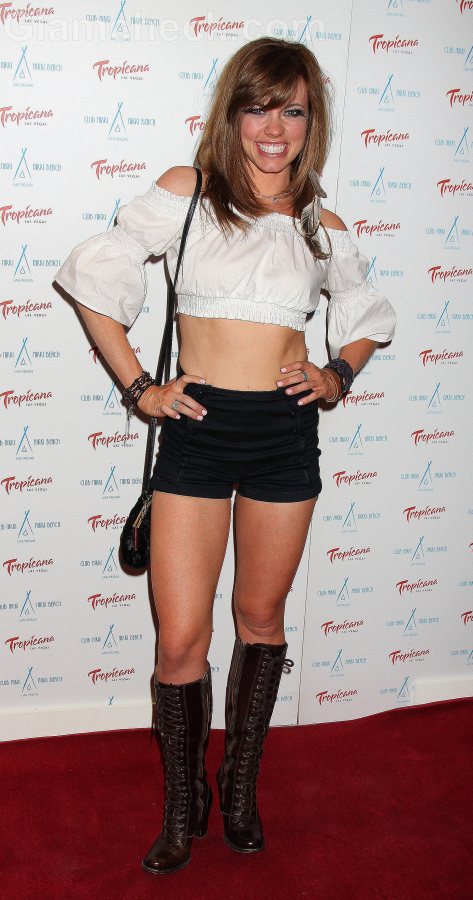 Go for high waisted shorts. If you are lucky, you will find the ones exactly like Molly's with button up details. These shorts look good even if you don't have long and skinny legs.
Go for a cropped top or one with puff sleeves. There should be a considerable gap between the shorts and the top, that is, the top should end somewhere just below your bust line. A short off shoulder top will work best for this look. 
To complete the look you definitely need a good pair of knee high boots. Lace up boots make the look more interesting whereas plain boots would make it boring. Go for boots that have some details and have lock heels instead of pencil.
Any small bag with long and thin straps will work. Avoid carrying a big bag as it will compete with the rest of the outfit for attention. Accessorize both your hands with bracelets and rings.
Image: Shutterstock