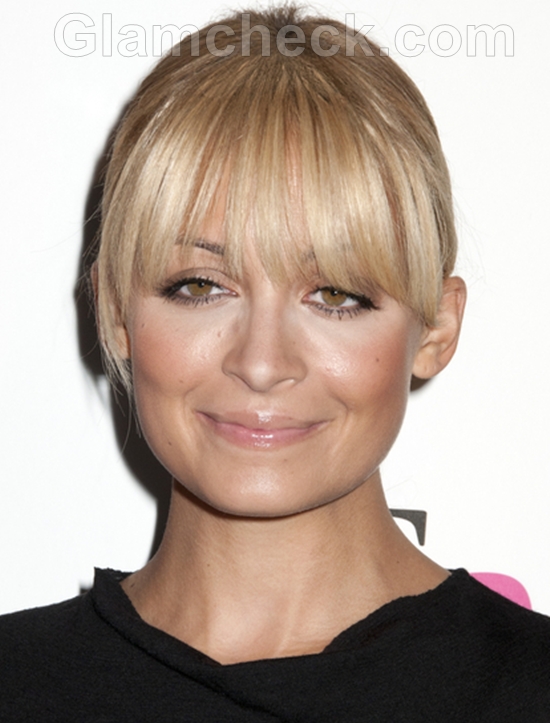 Socialite and TV personality Nicole Richie donned a black full-sleeved mini dress at the 18th Annual QVC "FFANY Shoes on Sale" Benefit for Breast Cancer Research and Education on October 13th. The event was held at the prestigious Waldorf Astoria Hotel in New York City.
The modest outfit was a surprising choice for this normally adventurous dresser. Perhaps being a mom has a calming effect on the socialite with a colorful past. But a touch of her wild side was evident in the leopard print ankle cuff heels that she chose to pair with the dress, truly the highlight of the ensemble.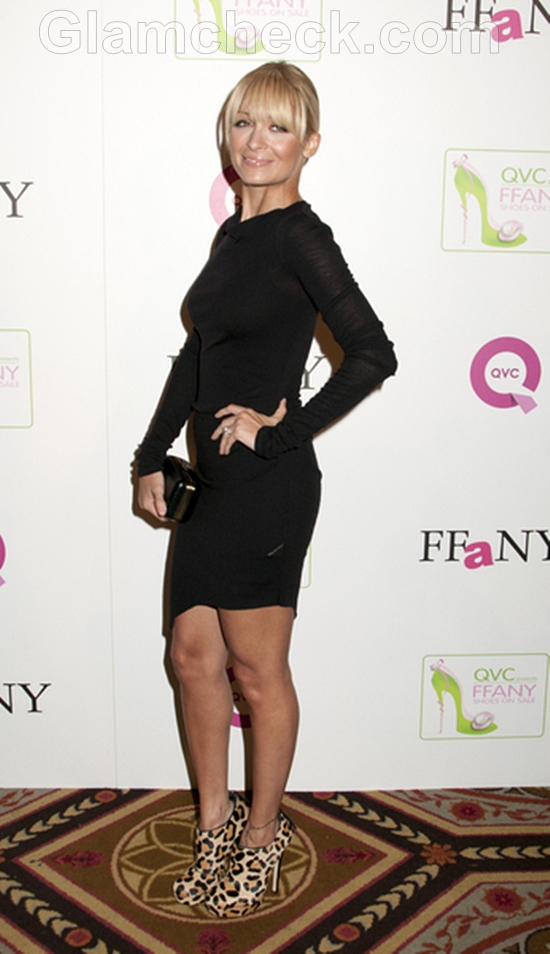 Nicole chose nude makeup for the evening, although her tired eyes could have done with some more work. The bangs of her blonde hair were combed down the front of her face, with the rest of her hair in an elegant updo. A black clutch and a huge ring on her left hand were her only accessories.
Get The Look
As Nicole proves, a full-sleeved dress does not have to make you look matronly or conservative if you go right with your makeup and hair, and choose some sexy shoes and jewelry. Leave your hair down and messy to make the look a little more casual. Try some long and interesting neck pieces if you are wearing a solid color.
Image: P R Photos