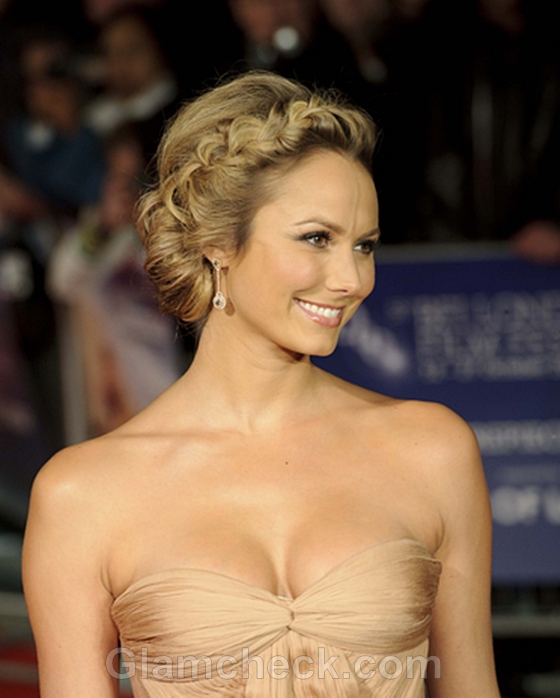 Actress/model Stacy Keibler looked stunning in a very low-cut strapless gold gown as she attended the UK premiere of boyfriend George Clooney's The Descendants which was screened at Odeon Leicester Square in London, England as part of the 55th Annual Times BFI London Film Festival.
The 32-year-old former wrestler sure doesn't need any fashion tips. She looked like a benevolent goddess in her Grecian gown. And what really gave substance to that look was her hairdo.
Stunning Stacy chose to go with milkmaid braids – a look made famous by Star Wars' Princess Leia – but a more modern take of the timeless hairdo. The softness of the look accentuated the dress and Stacy's delicate features, contributing to the overall success of her ensemble.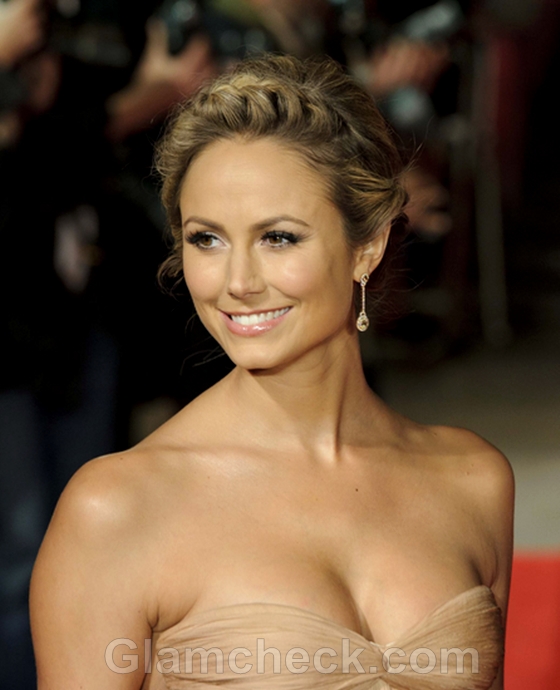 Milkmaid braids came into the limelight in 2008, and although they have gone in and out of fashion they have never gone out of style. And with good reason. This hairstyle looks great with practically any outfit and has several variations so if you are not happy with one type of milkmaid braid hairdo; there are a dozen others to choose from. You can wear your hair in milkmaid braids at work, at a party, or even just around the house to look pretty.
The best part is that this is not a very difficult style to learn. The milkmaid braid is simple and practical but is cooler than a regular ponytail. But you need long hair (below your shoulders) to pull off this hair style. What's more, once you get good at it, it will only take you about ten minutes to get your hair into milkmaid braids.
You can see another interesting take of the milkmaid braid on Brit actress Jessica Forrest who sported the do a few months ago.
Image: P R Photos