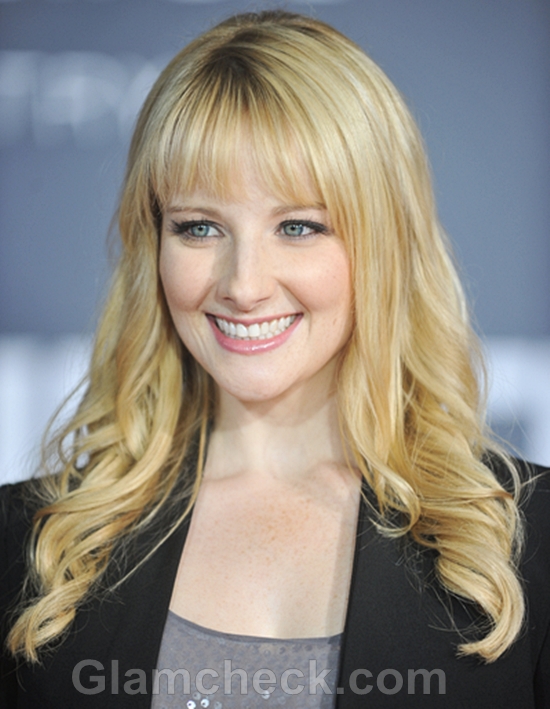 Melissa Rauch was all smiles at the red carpet of "In Time" L.A Premiere held at the Regency Village Theater / Westwood, CA, USA on the 20th of October 2011.
The American actress & comedian looked elegance personified in a pair of black slim pants which exposed her sexy ankles. She teamed her pants with a sheer gray top that flashed her sequined camisole that she wore underneath.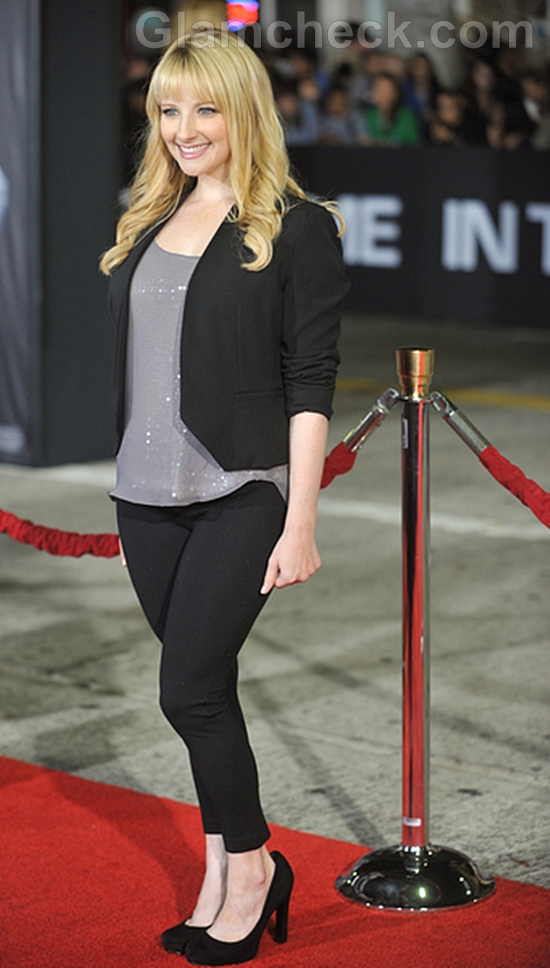 A black cropped blazer & a pair of black pumps completed her semi-formal look. Melissa's medium length wavy blond tresses with bangs falling down her forehead fell gracefully over her shoulders. There was just a hint of light pink shade on her lips and her nails were done with gray paint. Her look of minimalism made Melissa look effortlessly flawless.
Get the Look
Minimalism is the key to Melissa's semi-formal look. Pick up a pair of well fitted black trousers or denim and team it with a sequined blouse in earthy tones like gray, brown, ivory or beige. Make sure the sequins are not loud & flashy. Now wear a black blazer with three-fourth sleeves.
Do not go overboard with jewelry. Remember that Melissa's semi-formal look is minimalistic and elegant – which means no flashy and oversized jewelry. You can however, wear a simple sleek bracelet & chain in gold or diamond.
Wear minimum makeup. Just a hint of nude gloss on the lips and dark eyes will be enough. Complete your look with a pair of black pumps or ballerina flats and you are done.
Image: P R Photos