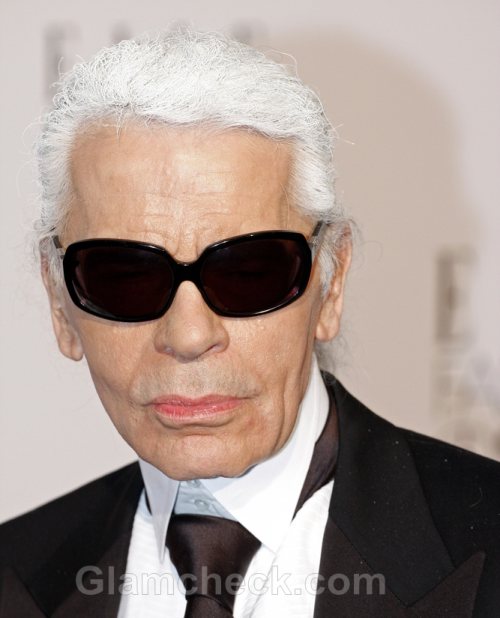 After Karl Lagerfield cancelled a runway show in Paris last year to focus on a long-rumored masstige collection for an Internet-based line, we've all been waiting with bated breath to see what he'd come up with. We now know that those plans are finally bearing fruit – the collection will be launched in January 2012.
The news was unveiled by Lagerfield and president of his parent company, Pier Paolo Righi, at a press conference which was held at the designer's home. Women's Wear Daily reported that Righi showed the press the new catalogue which showcased model Saskia de Brauw in a number of Lagerfield's outfits from a black cocktail dress to silvery jeans.
The collection will be competitively priced with rates ranging from as low as $95 and going all the way up to $450. It will launch on January 25th on Net-A-Porter.
Image: Shutterstock