Singer and actress Miley Cyrus showed off her cool asymmetrical pixie hairdo in a new avatar at the 2013 Teen Choice Awards in Gibson Amphitheatre in Los Angeles, California.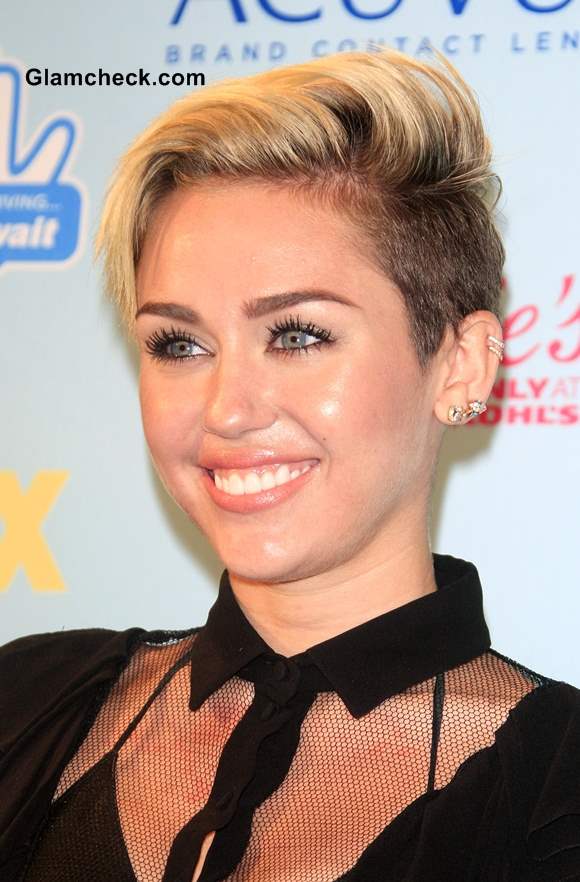 Miley Cyrus Shows Side Swept Pixie Hairstyle at 2013 Teen Choice Awards
We have seen the asymmetrical pixie hairstyle on Ms Cyrus for quite some time now. However, she added a new variation to it. The longer part of the hair was swept sideways and framed her forehead on one side. The other side showed closely cropped hair. The two toned hair color gives more definition to this particular hairstyle. The closely cropped part of the hair shows the natural color of the hair – brown, whereas the top part which is cut in pixie style shows blonde highlights.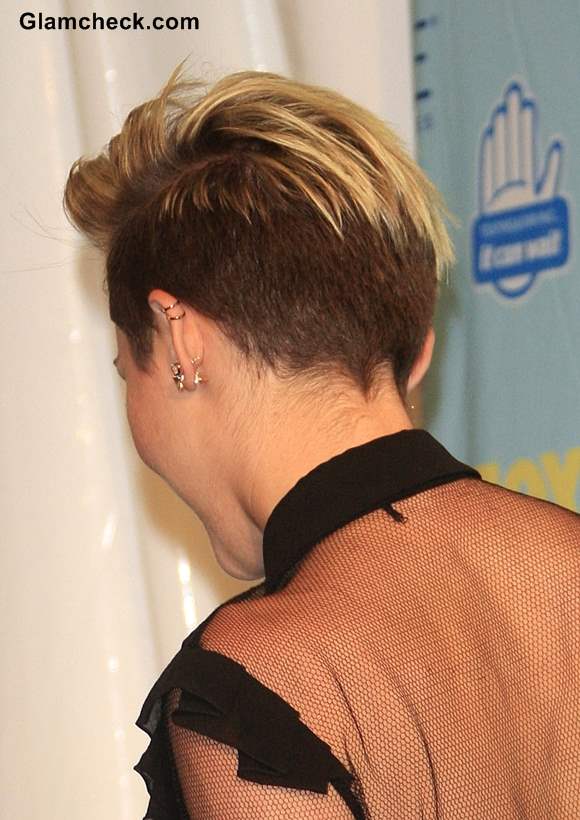 Miley Cyrus Pixie Hairstyle at 2013 Teen Choice Awards
The Hannah Montana star definitely knows how to carry the funky variation of the asymmetrical pixie hairstyle well, no wonder her style is so popular with teens.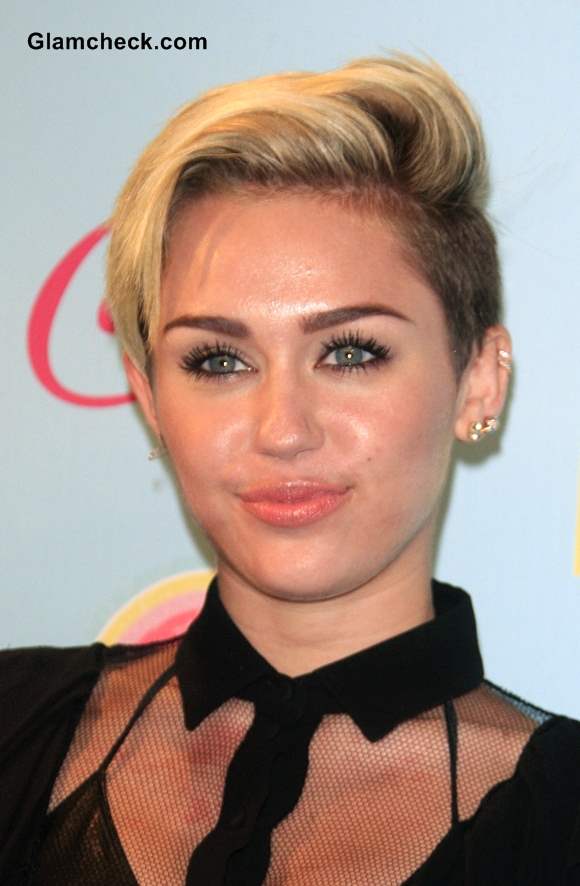 Miley Cyrus Side Swept Pixie Hairstyle at 2013 Teen Choice Awards
Image: Shutterstock