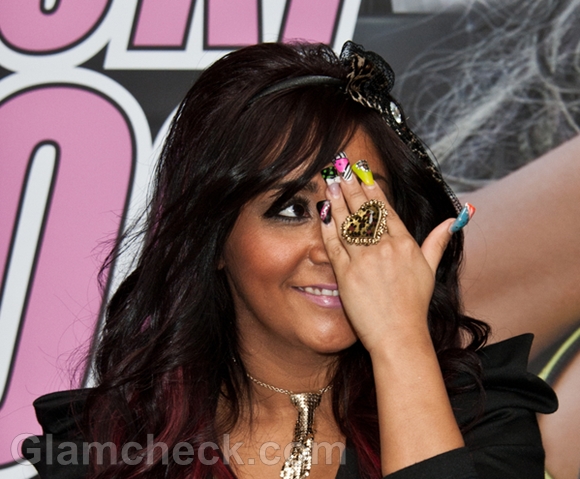 Reality star Nicole Polizzi is one of the first celebs to bring nail art in the news. As she promoted her new designer sunglasses collection – Spooki by Nicole Polizzi – at an NYS Collection eyewear kiosk at a Staten Island Mall on October 22nd, she repeatedly made gestures that brought her hands to her face in an obvious attempt to show off her nail art.
Nicole's nail art featured abstract designs in a multitude of colors. They look youthful and fun and definitely draw attention.
Get The Look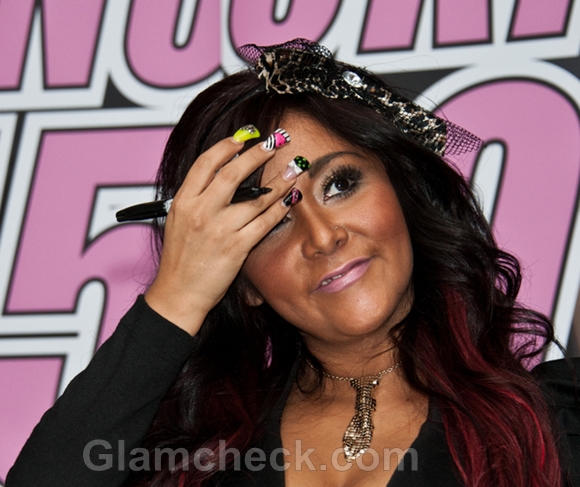 There are several ways to get yourself some great nail art. One is to visit your nearest nail art saloon and look at their designs before opting for one. These can cost a pretty penny though and are not always a justified expense. But they look fantastic when done by a professional and will last longer too.
Your next option is to do it yourself or get a friend to do it for you if you are not artistically gifted. You can look for nail art designs online for inspiration.
Finally, you can just buy stick-on nail art. This is the most popular option because it is easy and economical, and it allows you to change your nail art as often as you like to suit your mood and outfit. There are literally tens of thousands of designs available so you will be spoiled for choice.
Nail art should be reserved for occasions where it will be accepted such as parties, get-togethers with friends, or other casual events. You can be assured that it will be frowned up on at work or at a formal do.
Spice up your costume this coming Halloween with some spooky nail art. Themed nail art makes for a fun outfit around other holidays too.
Image: P R Photos