The head turning hair color that you spotted on the cover of a fashion magazine may look extremely unsuitable on you! Yes, take for granted ladies that varied kinds of dramatic hair colors that you spot among your heartthrob celebs may turn out to be disastrous for you. One of the most evident reasons for the same is the difference in your skin tone on which the particular hair color would look extremely disastrous. So, beware of making a fool out of you by simply getting swayed by what appeals on the cover pages of haute magazines. If you want to learn the right hair color for skin tone, understand ways to identify your skin tone first and then select the color that complements your skin tone.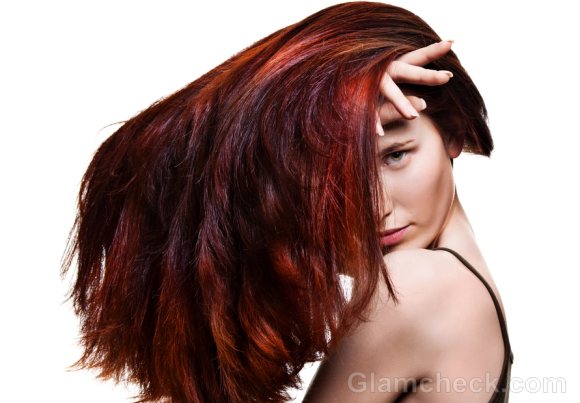 The rule is simple! Just as the shape of your face cut affects your decision for the choice your hairstyle, in the similar fashion, the color of your skin tone also affects the choice of your hair color.
How to identify the skin tone
Experts use the term skin tone to describe the coolness or warmth of your skin. It is important to know that warm skin tones are essentially associated with red, peach or yellow undertones of the skin. On the other hand, cool skin tone is associated with violet, blue and pink undertones. However, one may have noticed the varied range in the skin complexions, like olive, light, dark and fair. Most of the experts largely group the skin tones into two categories, namely, cool and warm.
Warm skin tone
To identify this skin tone, you may ask yourself questions like, is the major portion of the skin tone tanned? Does your skin tone have gold or peach undertones? Have a look at few of your childhood pictures and identify the varying range of color changes in your hair from strawberry blonde to deep brown undertones. If the answer to all these questions is yes, then, you have a warm skin tone. Further, notice that people bearing this skin tone have brown or reddish brown eyes as well.
Cool skin tones
One of the easiest ways to identify this skin tone is to hold the arms next to a clean white paper or white colored walls. If the color the arms appear to be bluish in tone when held against the white color, you belong to the group of people with cool skin tone. People with this skin tone have bluish, grayish or hazelish eyes. Such people may sport hair colors ranging from pale blonde, dark blonde and / or dark to light brown shades.
If you are among the ones with cool skin shade, cool hair colors is the right hair color for skin tone.
Apart from the above mentioned steps, to understand the right color for your skin tone, it is recommended to wear a white colored t-shirt and stand under the natural light. Now notice the color of your veins, if they are blue, you are likely to have the cool skin tone. If they appear to be greenish in color, you have a warm skin tone.
How to choose right color for skin tone
There is no hard and fast rule to choose the right hair color for skin tone. As per the experts, the main trick lies in finding the right hair color for skin tone is the identification of the color which complements your skin and not matches with it.   Once you have learnt about your skin tone by using the above mentioned tips, you can easily identify the right hair color for skin tone. If you choose the right one, it will not only complement your looks but also augment the best of your facial features.
Colors for cool skin tone
Blue/ Pink skin undertones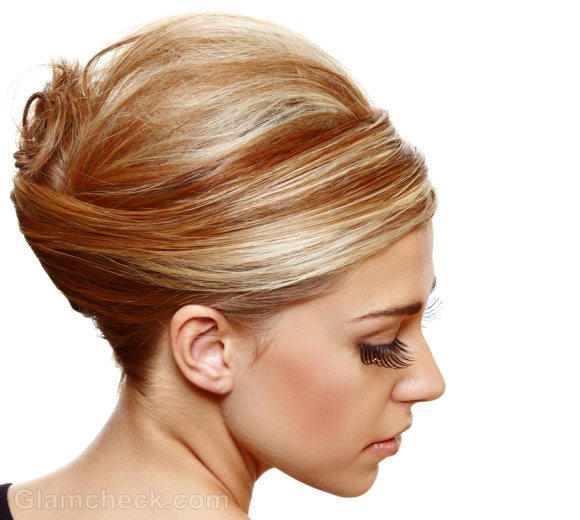 People with cool skin tones must opt for hair colors that have intense reds, browns or blondes. Blonde may also be used as a permanent base color for your hair. These colors can be used while using methods like highlighting, streaking, lowlighting or veiling. Further, colors like honey, ash and golden brown can be used as streaks or highlights for the hair.
Colors for warm skin tone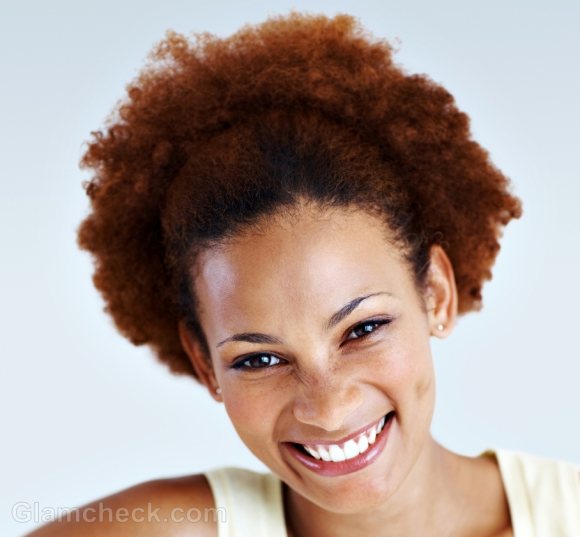 People with warm skin tones usually have red undertones. Therefore, it is strongly advisable to avoid using red and its variants for coloring the hair. Using these shades on the other hand will make the hair look dull and dead. Instead, shades like chestnut and dark brown. Further, golden brown and honey brown can be used as the base for the hair. Usage of caramel as the lowlight as well as streaks is also a good ideal to enhance once appeal.
Colors for skin with yellow undertones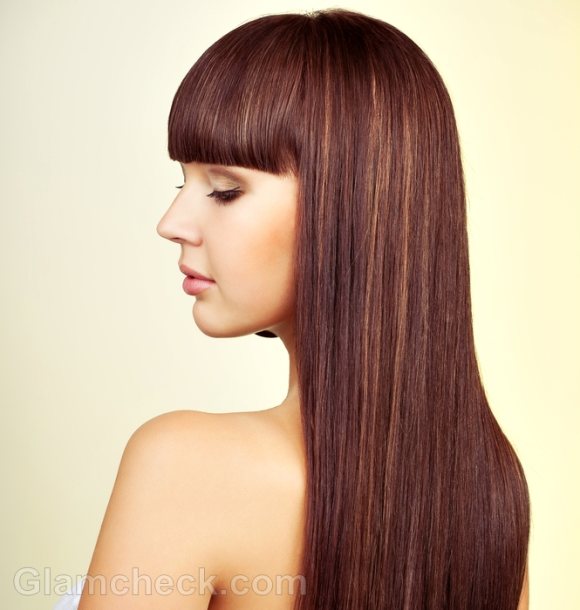 People born with yellow undertones in the skin must avoid using golden and / or yellow variants as the hair color for their hair. Using the above said colors on the hair will make the skin look sallow. The colors to make the pick for people bearing this skin tone are reds, burgundy, mahogony, copper, chestnut and chocolate.
To neutralize the yellow undertone of the skin, a stylist would recommend you to go for streaks and highlights in the shades of red, burgundy, copper and hazel.  
Hottest hair colors for varied skin tones
Bright and peppy hues have been recently sported by many divas and fashionistas in many fashion dos. Of many, Ombre is the latest hair color making a rage among celebs. Bronde, yet another shade made of the amalgation between brunette and blonde is a favorite of many today. This hair color is considered suitable for people with both warm skin tone and cool skin tone.
Balavage, the most hyped hair color has taken the tinsel town by storm in this year 2011. The color is well experimented by popular celebrities and seems to go well for people with both cool and warm skin tones.
These were some of the most doable tips on choosing the right hair color for skin tone. Happy grooming!
Image: Shutterstock