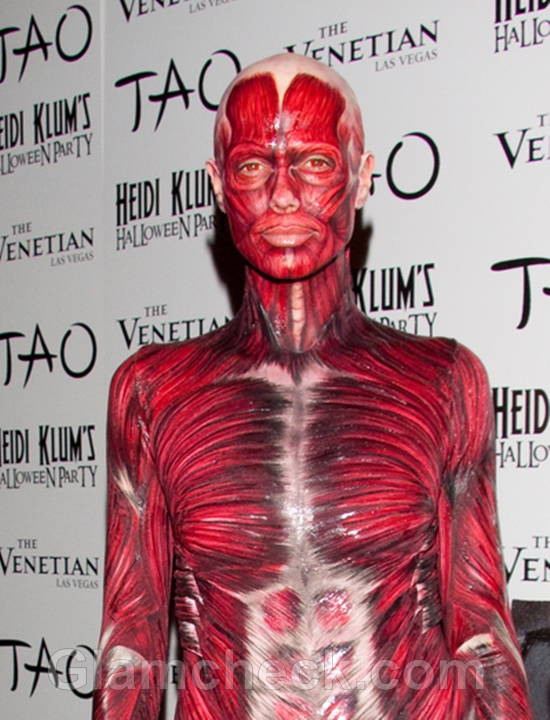 We're always eager to see what lengths our celebs will go to at Halloween. But one star that even the celebs themselves look forward to is Heidi Klum. The supermodel is known for her love of Halloween and her elaborate costumes, sometimes planning them months in advance and never disappointing.
She did not disappoint this year either as is apparent from what we think is her best costume yet at her 12th annual Halloween party which she threw at the Tao Nightclub in the Venetian Hotel and Casino, Las Vegas on October 29.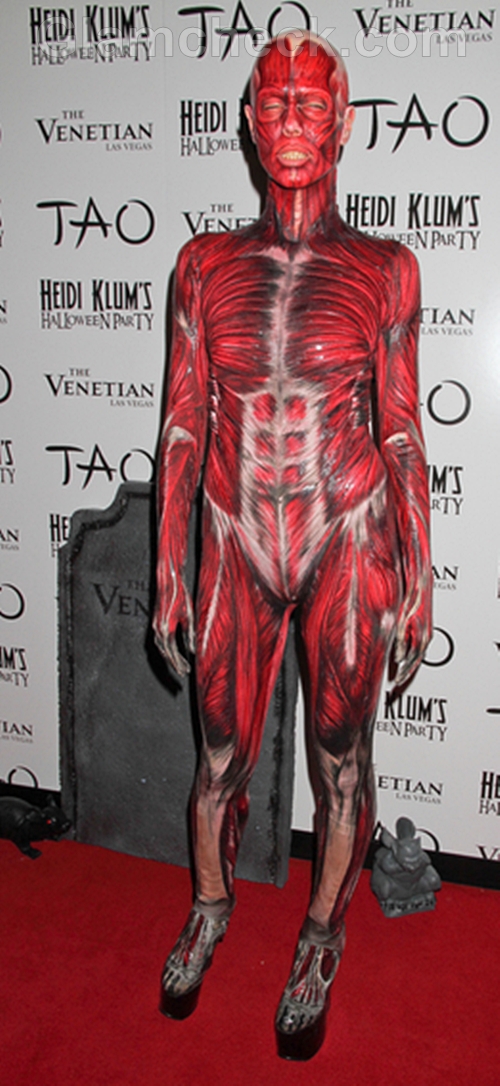 Not for the faint of heart, Heidi was dressed as a dead person. But not an ordinary dead body that's blue in the face and cold to the touch – a dead body with the skin ripped off to reveal blood, muscle, bone and organs underneath. The effect of her body suit was very shocking and give you a real fright the first time you see it.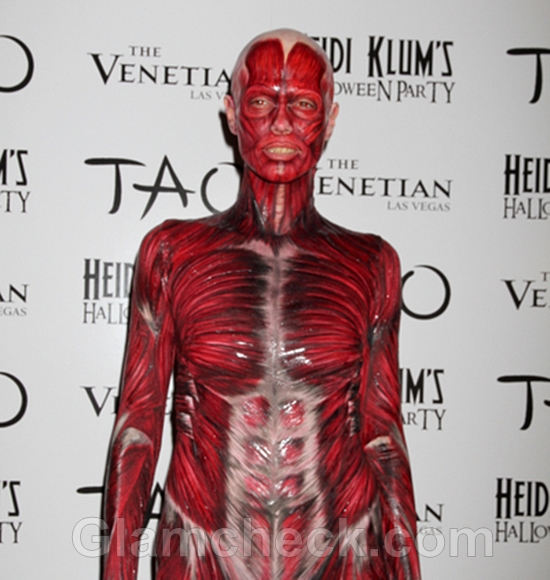 She was not recognizable in the least. The creepily realistic costume covered her from neck to foot and actually ended in platform heels. (Even at Halloween, you gotta have your heels, girls.) Her hair and makeup looked exactly like the suit. Red lenses completed this spine-chilling costume.
Heidi has outdone herself this year. We can't wait to see what she does next Halloween. But this image has seared itself into our minds and will serve to scare us out of our pants until then.
Image: P R Photos