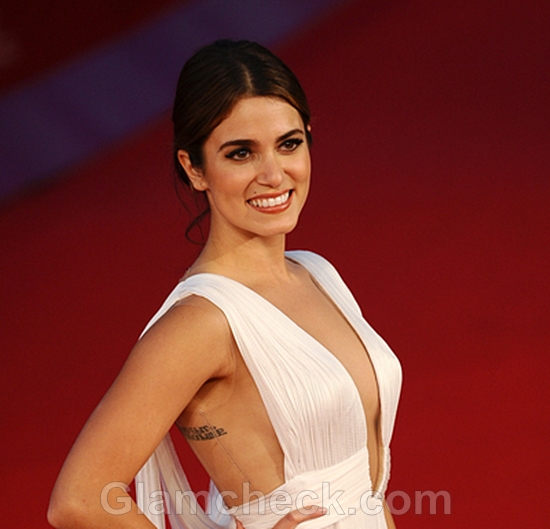 There's so much hype surrounding the last couple of installments of the Twilight films that the stars of the movie have to work extra hard to live up to the expectations, on camera and off. We thought actress Nikki Reed, who plays Rosalie Hale in all the movies, was very aware of this fact. The 23 year old looked fabulous in a white dress as she walked down the red carpet of the Auditorium Parco Della Musica in Rome, Italy on October 30 where The Twilight Saga: Breaking Dawn – Part I premiered as part of the 6th Annual Rome International Film Festival. But a second glance tells a far different tale.
Her Grecian style gown by Maria Lucia Hohan had a heart-stopping neckline that went all the way to the waist. The floor-sweeping, pleated dress looked astounding in its simplicity and elegance. She only wore a ring on each hand to accessorize. The makeup was natural with dark eyes ans a subtle shade of red on her lips. Her hair done up in a low bun, she looked like a goddess who had stepped down from the pedestal to gladden the hearts of her mortal subjects.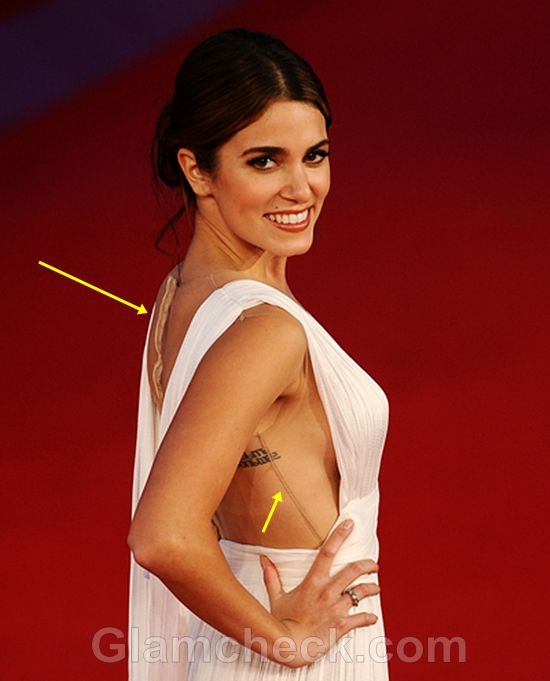 Something was out of place about the back of the dress though. There was a zipper along her bare spine and we couldn't for the life of us figure out what it was doing there. Then it hit us. We were so  caught up in gushing over the gown that we missed a slight detail – she's wearing a nude bodysuit underneath the dress, and the ugly, ugly, ugly (yea, it needed to be said that often) zipper is a part of it. You can even see the seams of the bodysuit on the side of her torso. Terrible!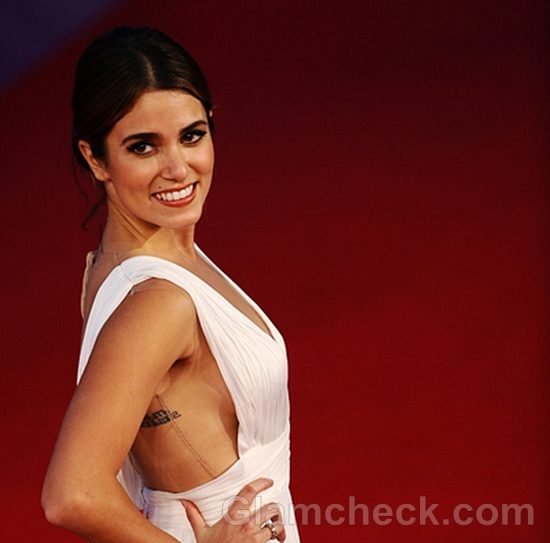 Maybe Nikki was afraid of a wardrobe malfunction. But does that justify ruining such an extraordinary number? This look would have been a hit if it wasn't for that eyesore of a zipper. Did she really think she could get away with such an obvious fashion blooper? Were there no other bodysuits without zippers? So many questions, so little time…
Image: P R Photos