Winter is knocking on the door. And, it is that time of the year when you must look into your wardrobe and get some stylish winter outfits that will not only make you look trendy but at the same time will keep you warm as a toast. Winter dresses don't only mean those unfitted boring outfits that may give you immense warmth but are anything but sexy. Every year when the temperature starts to drop, most of us who are fashion conscious tend to look for various clothing options in order to keep looking stylish and sexy – as we did in the summer months. However, in winter, apart from the style factor one thing that you need to focus on is the warmth factor. No matter how stylish you are, your winter outfit must be warm enough to fight the dropping temperature.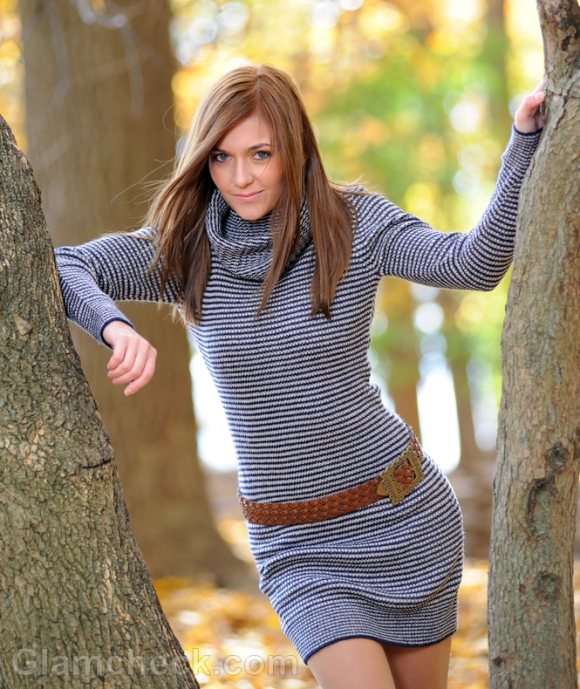 A good option for you, if you want to look stylish and sexy in winter, is the sweater dress. If you want to know more about the sweater dress and also how to wear sweater dress then you are just at the right place. Here, we will talk all about the sweater dress and also how to wear sweater dress in the most stylish manner.
Things to keep in mind while choosing a sweater dress: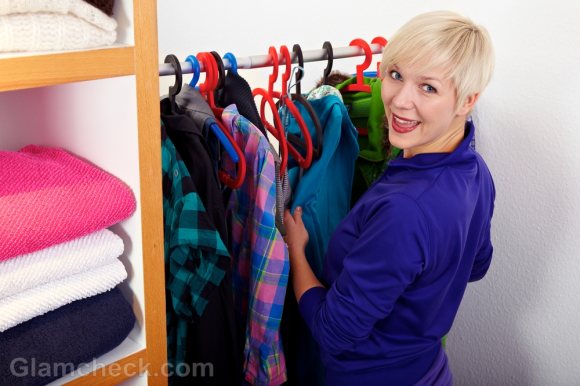 If you are on the heavier side: Avoid sweater dresses in chunkier yarns. Stay away from horizontal patterns. Pick sweater dresses in soft materials preferably patterned or solid ones.
If you are on the petite one: Avoid the over-sized ones and pick up the sweater dress that fits you well. You may purchases the ones with thin horizontal or diagonal patterns. A sweater dress with cowl neckline or bateau neckline will do wonders.
Varieties of Sweater Dress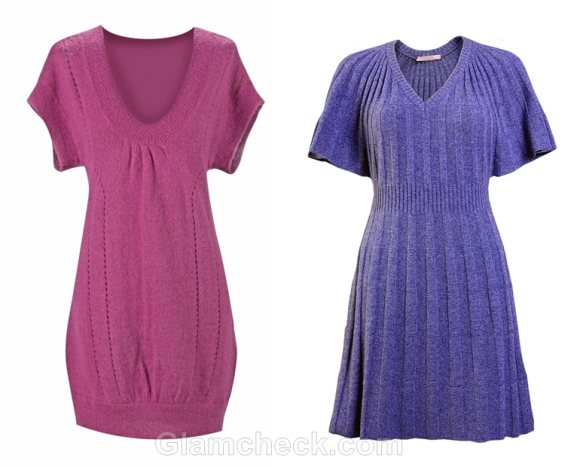 Before you actually buy a sweater dress it is very important that you know how to wear sweater dress. In the market you will get a wide variety of options of sweater dresses. Sweater dresses come in different lengths, patterns, prints and colors. Often it's seen that people wear the most beautiful of sweater dresses in the wrong manner which makes them look weird and awful – and spoils the get up of the dress completely. So, don't make a fool of yourself by wearing these dresses in an inappropriate manner. You can experiment a lot with sweater dresses.
Sweater Knit Dress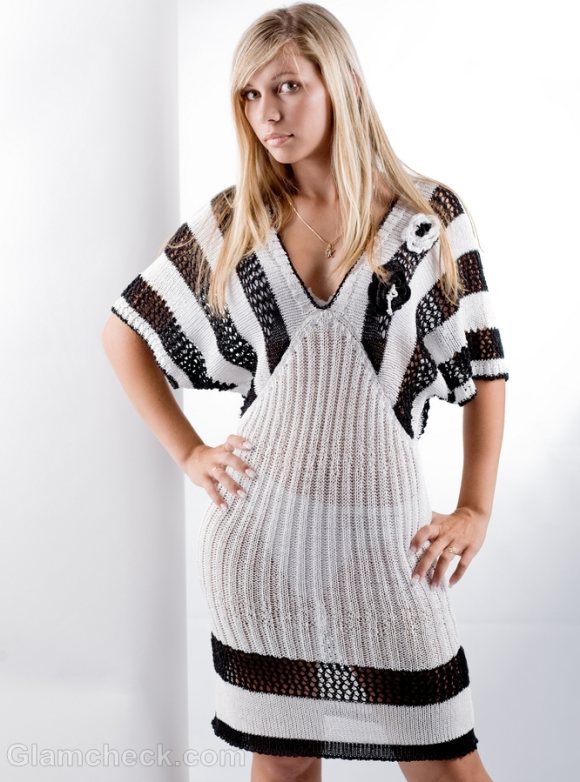 If you are willing to look different and yet stylish then try out the sweater knits dress. This type of sweater dresses will give you a very feminine look. You can pair up this sweater knit dresses with heeled boots to give it a dazzling look.
Low neck sweater dress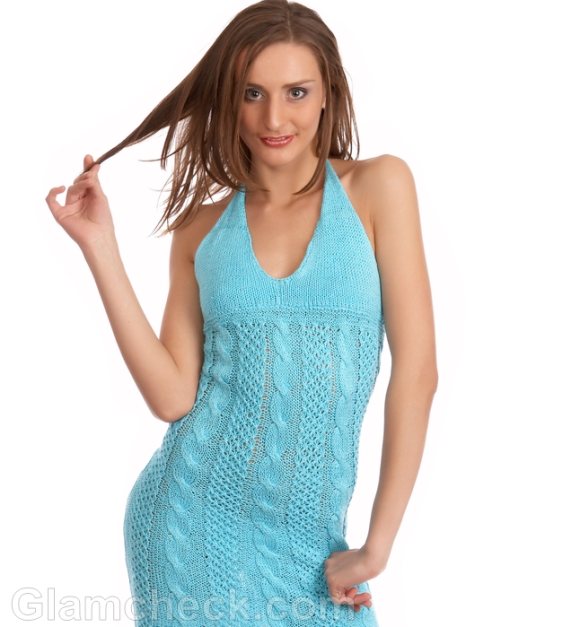 In the market you will also get low neck sweater dresses that look immensely sexy and attractive. In order to enhance the look of a low neck sweater dress you can pair it up with a beautiful scarf. Even if you have last year's old sweater dress with you, then too you can jazz it up with new accessories to give it a completely different look. In order to look stylish it's not that you have to buy a new sweater dress for yourself every year; you can even make your old sweater dress as attractive as a new one – just that you need to know how to wear it properly.
How to Wear Sweater Dress


Every year the sweater dress constitutes one of the trendiest yet classic clothing lines in the fashion industry. The best part of a sweater dress is that here you can not only look fashionable but at the same time it gives ample warmth to the body. You can wear this winter season dress anywhere you want starting from office to parties etc. All you need to do is just know how to wear sweater dress in the right manner. If you know how to wear sweater dress properly then you can experiment with ten different looks with one single sweater dress.  So, let us check out some of the various ways of wearing a sweater dress.
Casual Look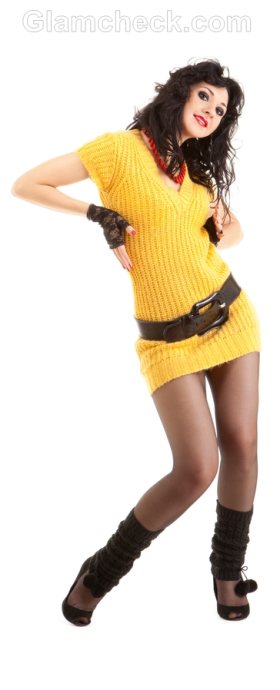 If you want to give a casual look then sweater dresses is just the perfect choice for you. If you are planning for a day out with your family or friends then a sweater dress will give you immense comfort and make you look stylish also. In order to get that perfect casual look you need to know how to wear sweater dress. In your daily casual sweater dress look be careful not to overdo with huge accessories. You can try out your sweater dress with colorful leggings. They will not only keep you comfortable but also accentuate your femininity. Depending upon the occasion and the event you can choose the color of the leggings. You can also team with sweater dress with a pair of leg warmers or knee-length socks with kitten heels.
Party look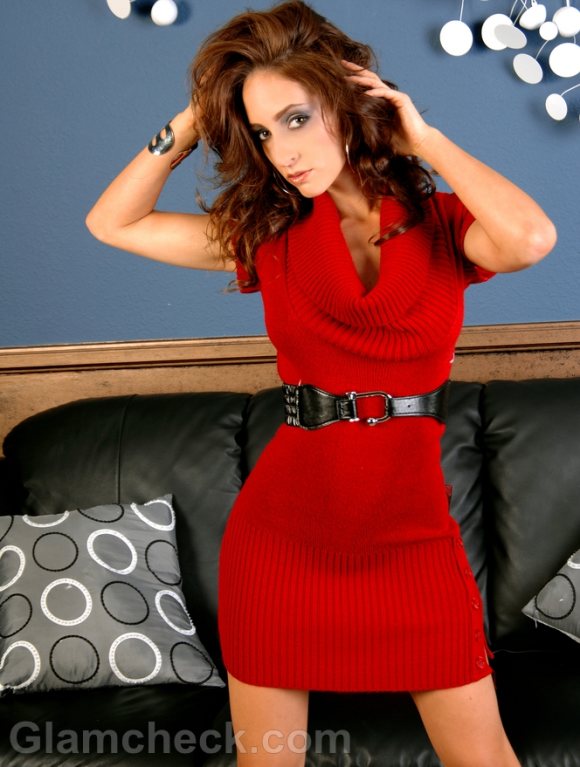 You can definitely play up and experiment with your sweater dress in order to look sizzling and hot for parties. Pick those sweater dresses from the market which come in patterns like one-shoulder, cowl neck and off-shoulder. These patterns will give you a perfect evening look and a dazzling effect. Make all heads turns towards you with the vibrant colors of sweater dress.  To add the "Wow" factor to your look you can pair up your sweater dress with stylish clutches or handbags and sexy boots and pumps. Make a remarkable and dazzling entry into the party dressed in a sexy sweater dress and attractive accessories. You can try out the sweater dress with broad leather belts at your waist and pair it up with black stockings and high heels. This will give you a perfect night-out look and will control your body temperature too.
Office Look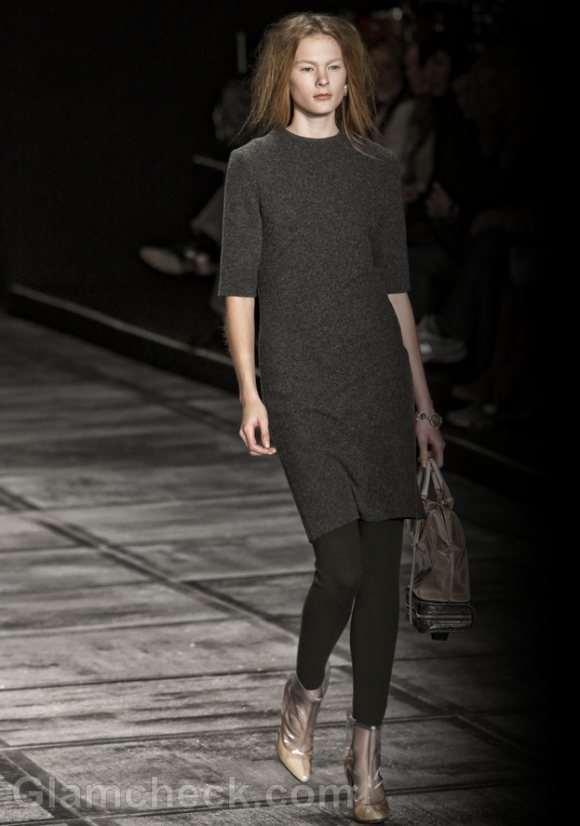 While you are at your work you can still look attractive, stylish and smart with your sweater dress. Pair up your sweater dress with broad belts. You can make your office attire much more interesting with accessories like satchel, pumps, boots and leggings. In case of office, you can opt for the basic colors of sweater dresses that include black, brown etc. If you know the right manner of how to wear sweater dress in your work place then you can look very classy as well as smart and attractive while you are working.
Layering your sweater dress
Layering is a great old method to look stylish during the winters. Besides making you look great, layering allows you to wear as many pieces of warm clothing as you wish to keep yourself warm and take them off as and when you want. Layering a sweater dress is very easy. For a fun-filled casual day team your knee length sweater dress with a pair of colorful printed tights and wear a trench coat on top of the sweater dress. Complete your look with a pair of calf-length boots and you are done. Read more on how to layer clothes for winter.
Play around with accessories
You can discover and experiment with a lot of different looks with the same sweater dress – all you need to have is the basic knowledge of accessorizing your sweater dress smartly. With different accessories you can change the look – in fact, you can wear the same sweater dress for the entire day and accessorize differently for work, evening and night. Some of the accessories that you can pair up with your sweater dress are broad and thin belts, scarf, chunky jewelry, pumps, boots, high heel shoes, clutches, handbags and many more.
So, set this winter on fire with the variety of sweater dresses of different colors and cuts. With the above simple tips learn the exact way of how to wear sweater dress and stay stylish and beautiful with the ever stylish sweater dresses.
Image: Shutterstock