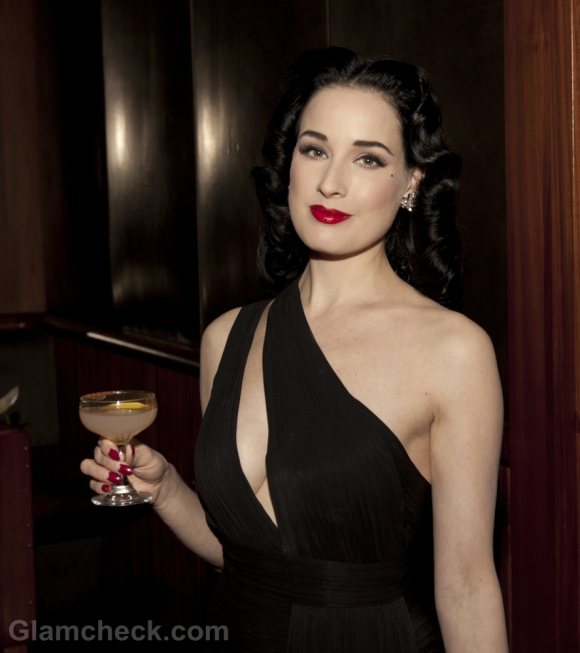 Burlesque dancer Dita Von Teese has an innate sense of dressing that is not only very stylish but also highly desirable. Take for example the black revealing gown the 39 year old wore to a recent event for Cointreau.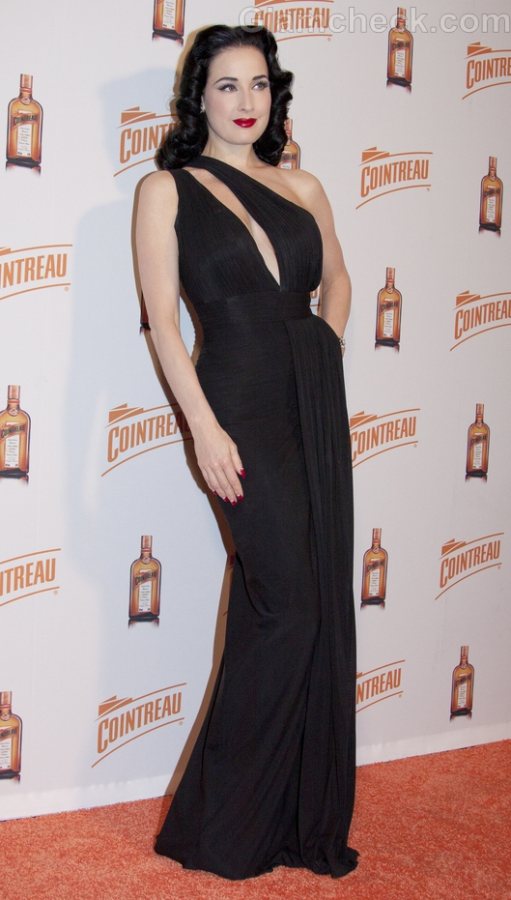 The one-shoulder full-length number was slashed diagonally from shoulder to waist, giving a very seductive view of her assets. The dress was cinched at the waist, tiny from years of being laced into corsets. The only jewelry she wore were a pair of vintage diamond earrings.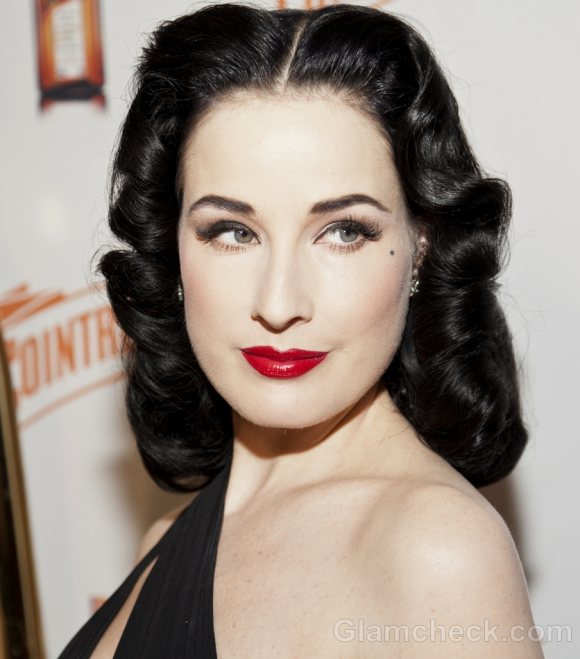 But, of course, no ensemble for Dita Von Teese would be complete without her trademark retro hair and makeup. Dark red lips are a given, as are the mascaraed eyes and a barely discernible touch of blush on her cheeks. Her nails too were painted in the same vibrant red as her lips. Her hair was done the same as always. Parted in the middle and left loose in 40s-style waves. A romantic retro hairdo that women across the world envy and try, in vain, to emulate with success.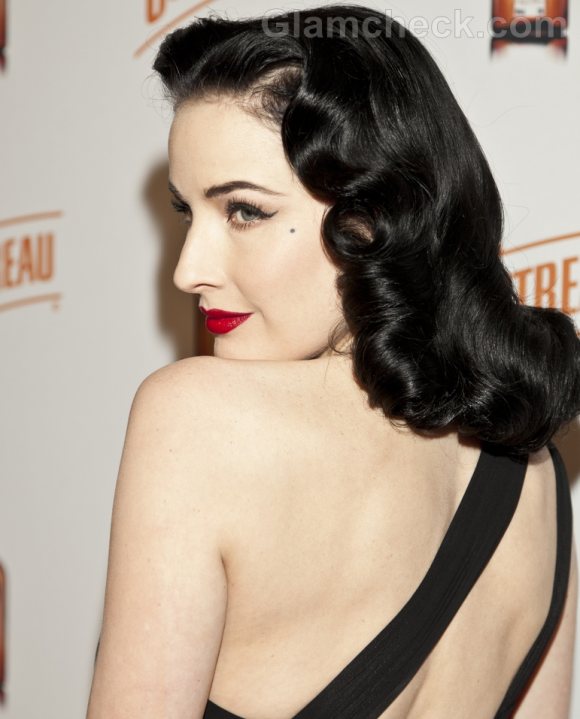 Dita Von Teese always manages to take us back in time without seeming old-fashioned. Her look is stupendous and electrifying. She has a style that is uniquely her own and is a part of who she is as a person, which is why this is not a look that other women can easily pull off.
Image: Shutterstock