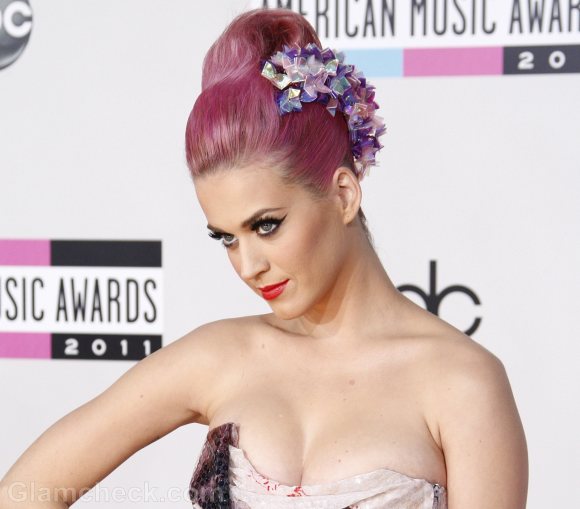 As she arrived for the 2011 American Music Awards on November 20, singer Katy Perry had heads turning, hearts beating and jaws dropping as she sailed into the Nokia Theatre in Los Angeles, California in an absolutely stupendous Vivienne Westwood creation.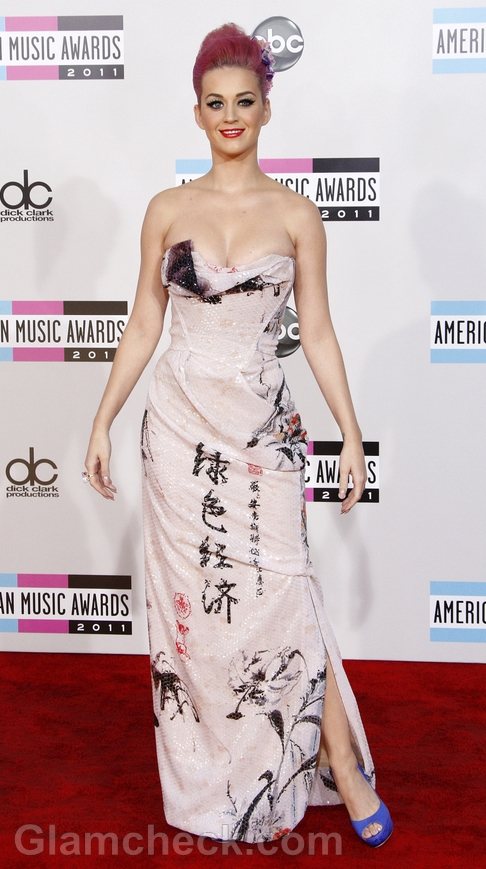 The strapless dress – a dreamy shade of pale, pale pink – was dangerously low-cut and had a structured bodice. The dress was peppered with Japanese motifs, while the skirt had a slit starting just below the knee. Sure, it shows a lot of cleavage. But the 27-year-old pulls it off with admirable effortlessness and elan.
As any fashion diva or wannabe knows, the dress is just half of the ensemble. You can see that Katy's put in a fair amount of time, thought and effort into her shoes, hair and makeup as well.
She wore bright blue peep-toe heels – an interesting choice of color, bright, young, fun and daring. But what really caught the eye, apart from the show-stopper of a dress, of course, was her hairdo and makeup.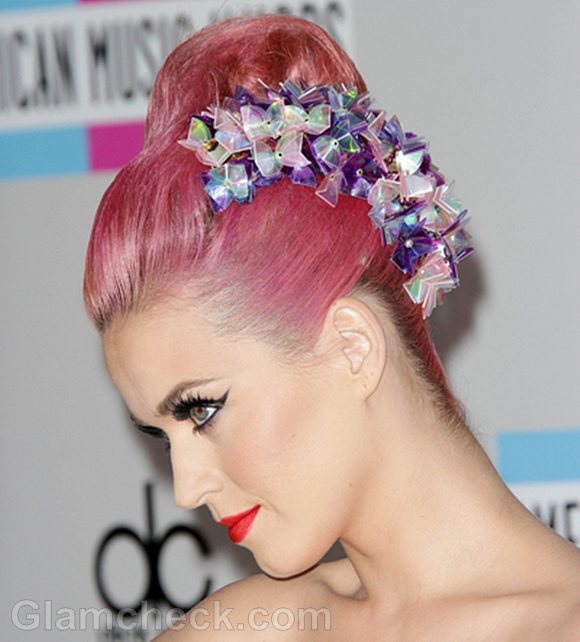 Katy's pink locks were put up in a very elegant coiffed hairdo, and accentuated with a floral hair accessory from Vivienne Westwood. Her lips were painted an unconventional but obviously successful hot orange, and she added false lashes to her already darkly done eyes. Very Geisha-esque, very exotic. Katy wore no jewelry apart from her wedding ring.
This was one steaming outfit from head to foot. It's not what most girls would wear on the red carpet, and it's trademark Katy in it's unique style and colors. What do you think of Katy's look?
Image: P R Photos, Shutterstock