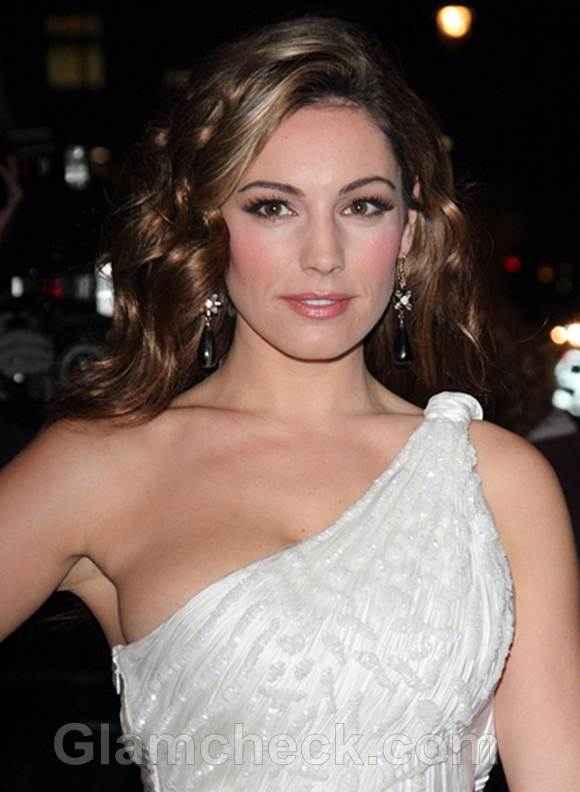 The cream of the English fashion world came together at the Savoy Hotel in London on November 28 to applaud and award the best of their lot. You can expect to see a lot of great clothes and styles at the British Fashion Awards 2011. But some will stand out more than the rest. Kelly Brook was one of the invites who looked like a goddess right out of Olympus in a one-shoulder white gown.
The white dress had ruffly detailing that gave it a distinct texture. The sleeveless number was split from the thigh, revealing the model's enviable legs. A slim gold belt accentuated her waist, doing wonders in immediately upping the glam factor of the ensemble. Her leopard print heels and jeweled clutch did their bit on that front too. The 33 year old looked stunning and was definitely one of the best dressed at an event with considerable competition.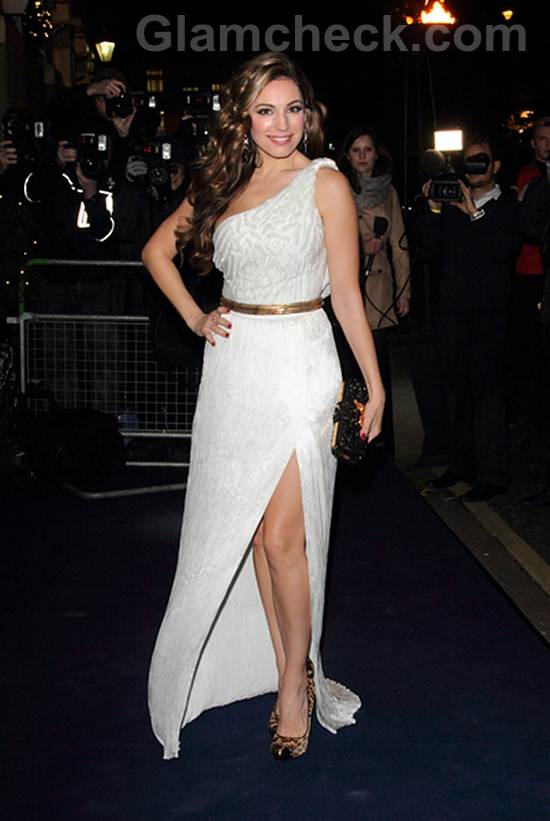 But, of course, it's Kelly who makes the outfit work and not the other way around. Her long brown hair was curled and brushed to one side, enticingly teasing the exposed expanse of bosom. A pair of gold dangle drop earrings peeked through from underneath the generous tresses.
She chose delicate hues from her makeup palette – gentle, soft pinks for her lips and cheeks, but dark curly lashes achieved with liberal use of mascara. Her painted red nails added a sexy splash of color to this stupendous ensemble.
Get The Look
With an off-shoulder dress, it's best to keep jewelry and accessories to a minimum so as to let the beauty of the dress shine in all its splendor with no distractions. Like Kelly, choose understated shoes and belts that accentuate rather than overwhelm the outfit.
An off-shoulder dress is best reserved for very formal occasions and evening wear. If you like the style and want to wear it casually, try a one-shoulder blouse with jeans or even for work underneath a classy blazer.
Image: P R Photos