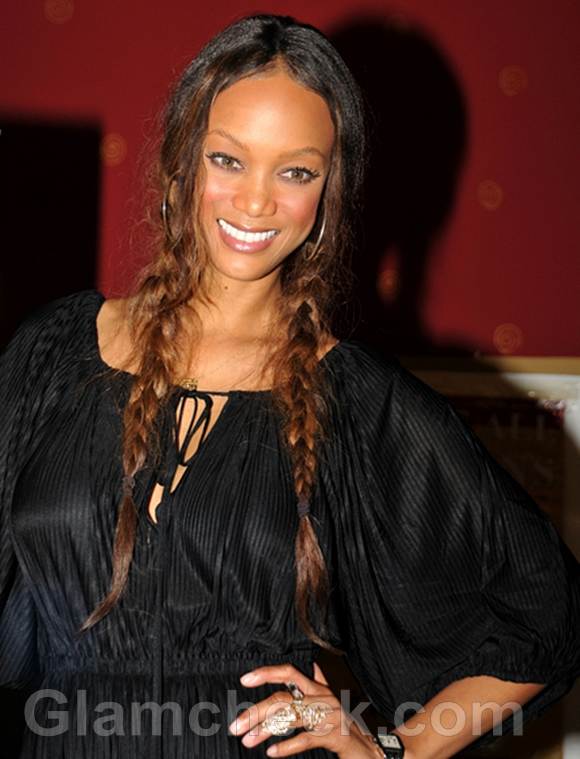 Love her or hate her, you have to admit that Tyra Banks knows fashion and manages to look like a million bucks even on her most casual days. As she signed copies of her first novel Modelland at the Eso Won Book Store in Los Angeles on December 1, this supermodel turned uber-successful business mogul proved that she hasn't forgotten her stylish roots.
What particularly caught our attention were her sassy twin braids. The 37-year-old wore her  highlighted hair parted in the middle with identical messy braids down the front. A feminine frame for her lovely face. Don't you just love how approachable they make her look. She's one dominant personality and those braids do wonders in making her seem more friendly.
Braids are gorgeous. There's no doubt about it. They are the epitome of feminine hairstyles and are so versatile that they can be worn any time with absolutely anything from your work clothes to a skimpy bikini. Sure, they take a little time to create, but nothing worth its salt doesn't. So sit yourself down in front of a mirror and braid your way to sexiness.
Image: P R Photos