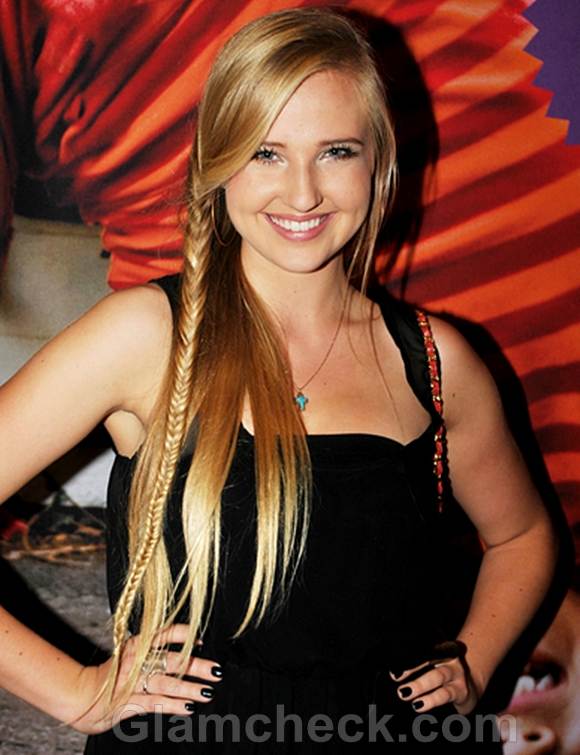 Some hairdos never go out of style. Like the side fishtail braid that Veronica Dunn sported on November 29 at the El Portal Theater in North Hollywood, California as she attended the opening night and gala of A Snow White Christmas, benefits from which will go to LA's Best.
Playing Cinderella in the fairytale movie must have made her want to go with something more modern for the opening as is evident from her version of the popular hairstyle. She only had a portion of her silky hair in the loooong fishtail braid which fell well below her waist, with the rest of her blond locks straightened to pillow the braid. She looks young, fresh, fun and is obviously having a great time. The fishtail braid also greatly complements her simple black dress.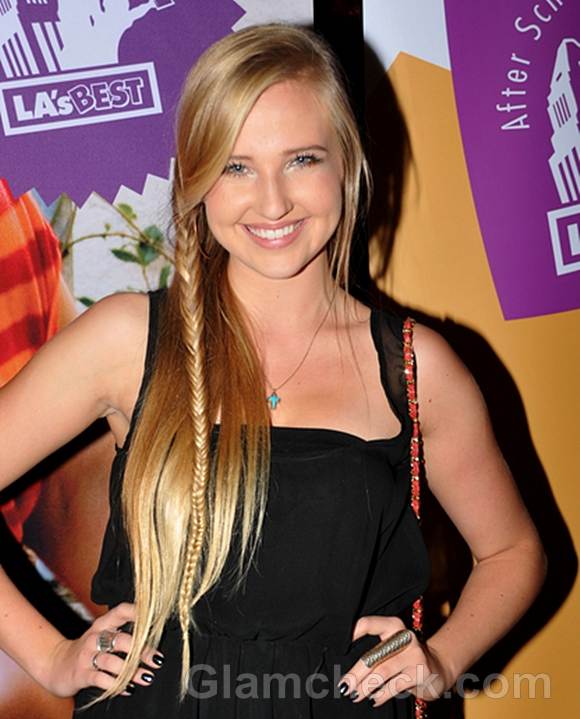 The fishtail braid has been quite the rage this year with a host of female celebrities opting for the feminine and playful do. Try it out yourself and see how this pretty and simple hairstyle can transform your look.
Image: P R Photos