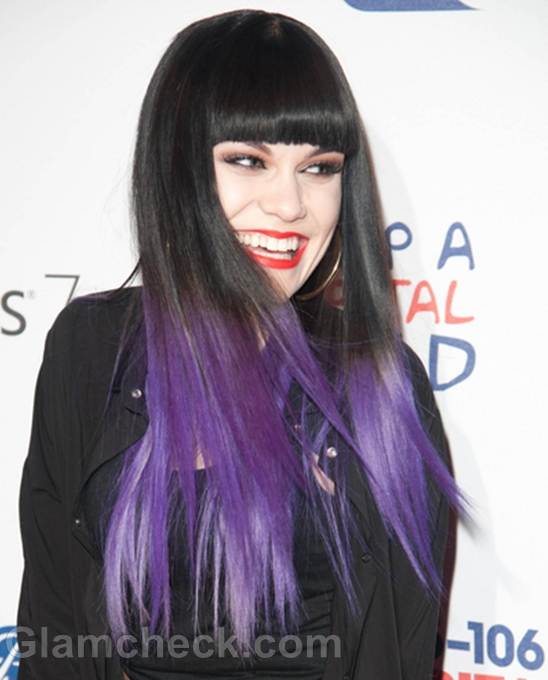 We just had to showcase Jessie J's hair as she attended the 2011 Jingle Bell Ball Concert at the O2 Arena in London on December 4. The Brit singer sported two-toned hair color that made her look funky and festive.
Her sleek black hair was left loose with her patent front bangs in place. While the hair on the crown and till her shoulders was black, the rest of it was colored a delightfully brilliant shade of purple. Jessie looked like a fashion-forward vampire from a Japanese cartoon, reinforced by her black outfit and bright red lipstick.
Get The Look
OK, this one is not hard at all. Want to shake things up a bit? Bring home some temporary hair color in wild outlandish and color your tresses yourself, either simply like Jessie or in patterns if you wish. You can get hair color in spray form or just opt for colored hair extensions if you don't want to take the trouble of actually coloring your hair. Temporary hair color comes off when you wash your hair so you don't have to worry about what your boss will say the next day.
Image: P R Photos