The real beauty of a woman lies not just in her looks or beautiful hair but it also lies in her beautiful curvy body. When it comes to a beautiful curvy body, one of the first things that come to our mind is beautiful breasts. A girl can look beautiful and yet very seductive if she has got fuller and bigger breasts. As a woman you can look your best in any attire if you have got curvy bigger breasts – whether it's a party dress or formal attire, you can easily make yourself look sexy with your twin assets if they are on the bigger side.
But not every woman is blessed with naturally big breasts. Women who have smaller breasts can encounter immense frustration while wearing different kinds of clothes. Moreover, small breasts may kill the confidence level among ladies – at times making them feel inferior. However, here is news for those on the smaller side – you can get bigger and curvier breasts without indulging in any sort of cosmetic surgeries or artificial procedure. Cosmetic surgeries maybe the easiest and shortest cut way to get bigger breasts but this route comes with a lot of hassles. They are not only risky and painful but at the same time they are very expensive too. Moreover, it may have some adverse side effects.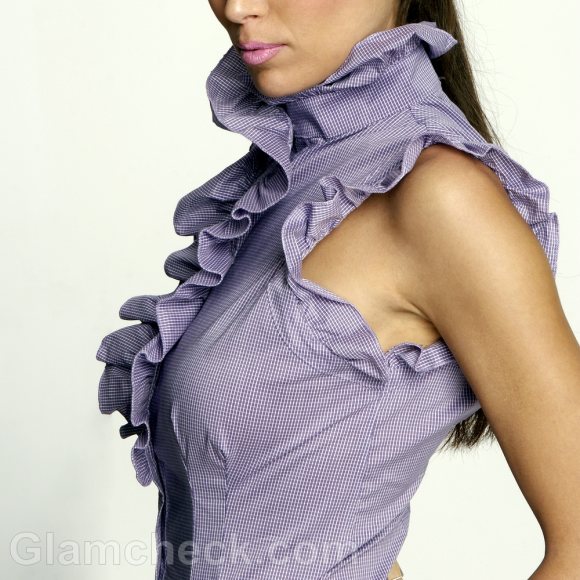 If you are looking for a natural way of how to make breasts bigger then you are just at the right place. As here we will be discussing all the natural ways via which you can make your breasts look bigger and curvier without any pain or side effects. There are lots of factors that highly affect the size of the breasts. Often wrong undergarments, bad sitting postures and negligence towards your body type can ruin your breasts size. So, now let's focus on some of the crucial factors that will help you to know how to make breasts bigger.
Choosing the right undergarments is essential for making your breasts look bigger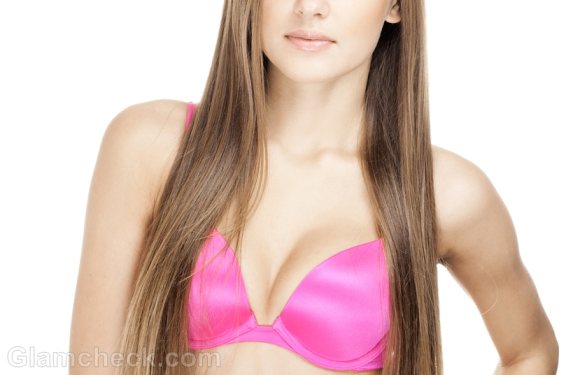 Firstly, you must pay attention and focus on your undergarments. Undergarments, like bra, play a very important role to make your breasts look bigger and curvier. Buy those bras which have proper straps and proper cups too, as this will easily fit your breasts and will make it look in perfect shape. Never wear a bra which has badly fitted straps and cups, as this will make your breasts look flatter. So, in order to make your breasts look bigger, buy some nice undergarments.
In the market you will find various forms of bra that include padded bras, push up bras, water or gel padded bras and the mother of all bras – the wonder bra. All of these bras will not only make your breasts look tight and firm but also will make them look bigger and curvier. These sorts of bras are just meant to enhance your assets in the best possible manner.
Avoid wearing Bandeau bras as they may flatten your chest.
Massages can help you to get fuller breasts
Regular breast massage is also one of the most natural and best ways to make the breasts look bigger and curvier. Oil massage will circulate the blood flow and will look after the tissues and the cells. So, you could start on your daily oil breast massages from today.
The right exercise can help you get shapely breasts
Start exercising if you want to make your breasts bigger. Proper exercise will not only tone up your body structure and reduce the excess fat but it will also give your breasts a proper curve and make it bigger. Thus, one of the biggest secrets of how to make breasts bigger is doing proper workout every day. But with this secret you need keep one important fact in your mind. Too much of fat reduction often tends to make your breasts look smaller. Breasts are nothing but fat, so if you put yourself under a very strict workout regime then it might reduce your breasts size as too rigid workouts will reduce the fat situated in your breast area. So, while you start your workout today you must plan out your workout session and patters properly so that it doesn't adversely affect your breasts size. You can try out those exercises that will tone up the muscles situated underneath the area of the breasts, as this will give your breasts a proper shape and will make it curvier.
Diet plays an important part in getting bigger breasts
Maintaining a proper diet is surely yet another secret of how to make breasts bigger. Crash dieting and improper food intake can ruin your breast's size and shape. Just like a strict workout session even crash dieting will reduce the fat situated in your breasts and will make it look smaller in size. Again, if you have too much of fast food or oily food then also your breasts will lose its curviness and shape.
Take the help of makeup to give the illusion of bigger breasts
If you are planning to go for an evening party and look forward to wearing an evening party dress then surely you would love to flaunt your sexy cleavage. But, for those who have smaller breasts – this would be one of the most impossible dreams. However, proper usage of make-up and right kind of clothes can give you the exact look that you want. So, if you want to show off your cleavage then all you need to do is just apply some intelligence while you apply makeup. In order to make your breasts look bigger and to show your cleavage you can apply a dark shade of foundation on your cleavage area. This will give an additional highlighting effect and will give an impression of cleavage. You can also apply some brown blush with a makeup brush in the middle of your décolletage, in a vertical straight line, to give the impression of a sexy cleavage.
Right colors and clothes go a long way in making breasts look bigger
The secret of how to make breasts bigger also lies in that fact that what kind of clothes and colors you are wearing. If you have smaller breasts then it is always advisable to wear light colored clothes. For your torso always opt for light colored clothes. Lighter clothes give the illusion of more – while darker clothes give the illusion of less.
Necklines that make breasts look bigger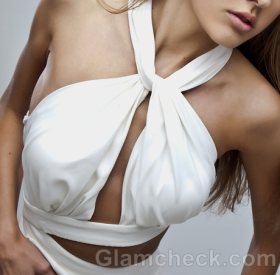 The right neckline can also give an impression of heavy breasts. So, if you have smaller breasts then try to avoid necklines like low scoop or low v necklines. Instead of this you can try out necklines like gathered, cowl, high necklines, halter, and sweetheart, key-hole and bateau neckline as these will make your breasts look bigger.
Dresses that make breasts look bigger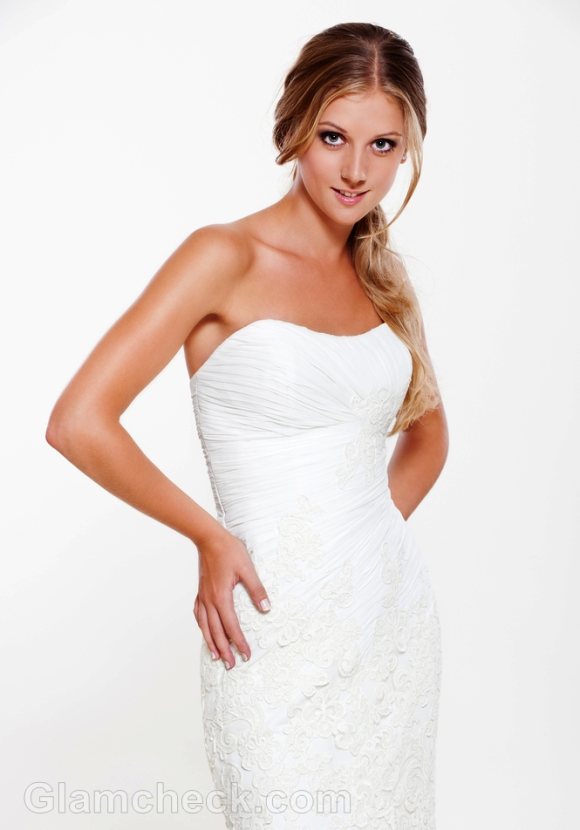 Sheath Dresses: wear the ones in off-shoulder style or the ones with a sweetheart neckline. These styles accentuate your breasts exposing your collarbones and well-toned arms.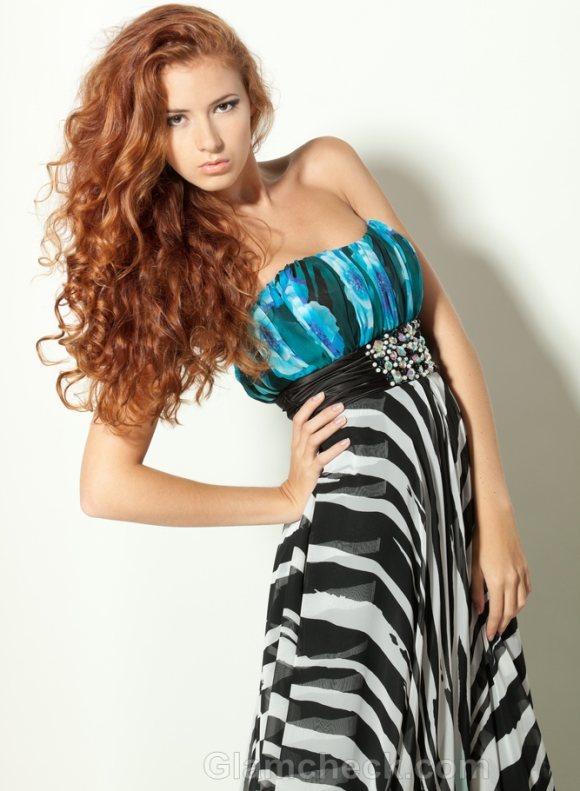 Maxi Dresses: Maxi dresses featuring well-defined waist-line with thin straps or strapless ones accentuate the upper-half of the body.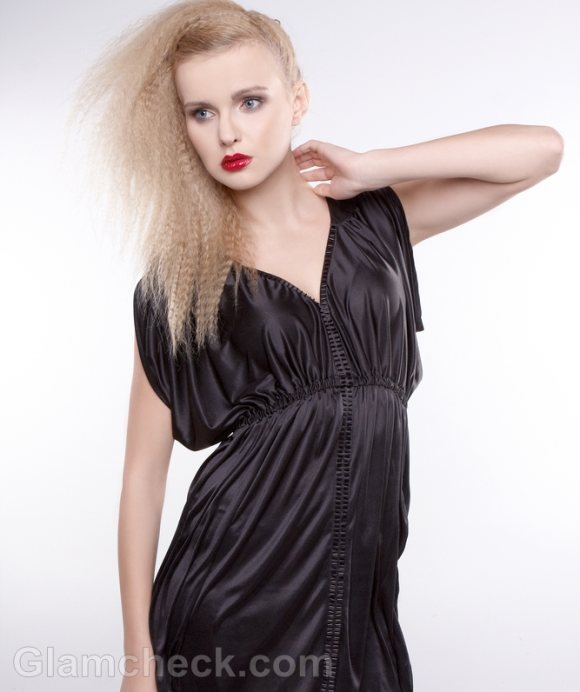 Empire-waist line Dresses: Empire-waistline dresses add length enhancing the minimal curves thus; creating an illusion of a fuller body.
Wrap Dresses: These dresses draw attention towards the breasts creating a greater cleavage.
Detailing also make breasts look bigger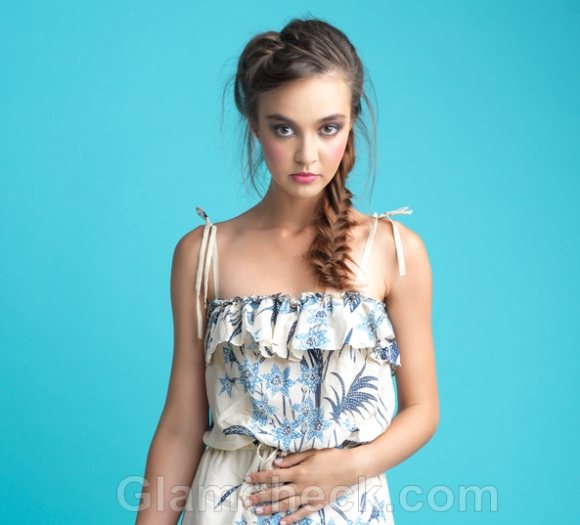 Dresses/tops/shirts with ruffle detailing over the neckline or bust-line make the breast look bigger & fuller.
Have more sex – Yes, it helps in making breasts bigger
Other than the above simple ways for making breasts look bigger you can also try out one of the most effective, and yet very romantic, ways. It is believed that good sex and orgasms are one of the best answers of how to make breasts bigger. While having sex and orgasm, the level and quantity of hormones in the body tend to increase that in return increase the size of breasts by almost 50%! So make love with your beloved – there can't be a better way of getting bigger breasts!
Things to remember if you want bigger breasts
We tend to commit a lot of mistakes that continuously hamper the size of the breasts. If you want to know how to make breasts bigger then you must be very cautious and adopt certain precautionary methods.
You must avoid wearing a bra while you are sleeping. At night, while you sleep, your body needs to have a proper flow of blood circulation and a tight bra often stops this circulation. So, never wear a bra while you sleep, if you want to have bigger breasts.
Try to avoid extra tight bras; if you are wearing a bra which is too tight then it can give rise to several problems. Moreover, a tight bra can ruin the size of your breasts. So, get those bras where your breasts can breathe properly.
You should stay away from all sorts of artificial medicines that are found in the market that claim to give bigger breasts. These medicines come with side effects so if you really want to know how to make breasts bigger then stick to workouts or herbal treatments instead of these dangerous medicines. Herbal creams are effective and deliver positive results. Moreover, herbal treatments don't have any side effects. So, in order to have bigger breasts you can stick to herbal products like triactol bust serum and creams which are meant for making the breasts bigger.
Try to incorporate regular breast massages in order to have bigger breasts.
Introduce fruits like pomegranates, apples, cherries, tomatoes, papayas etc in your daily diet.  Having food stuff that have a higher concentration of estrogen will help you in your quest for knowing how to get bigger breasts.
Breasts are one of the best and the most beautiful aspects of a woman. So, try to protect them and keep them cuddled in the right bra as then only you will get beautiful bigger breasts. If you really want to know how to make breasts bigger then you have to first know your breasts well. So, follow these simple steps and enjoy your womanhood with bigger and curvier breasts.
Image: Shutterstock