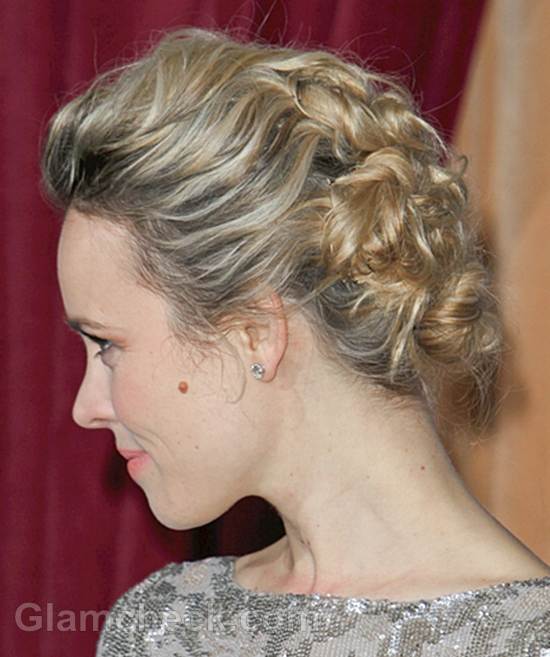 As promised, here's a closer look at Rachel McAdams almost-Grecian updo that she sported on December 6 at The Village Theater in Westwood, California for the Los Angeles premiere of her latest movie Sherlock Holmes: A Game of Shadows.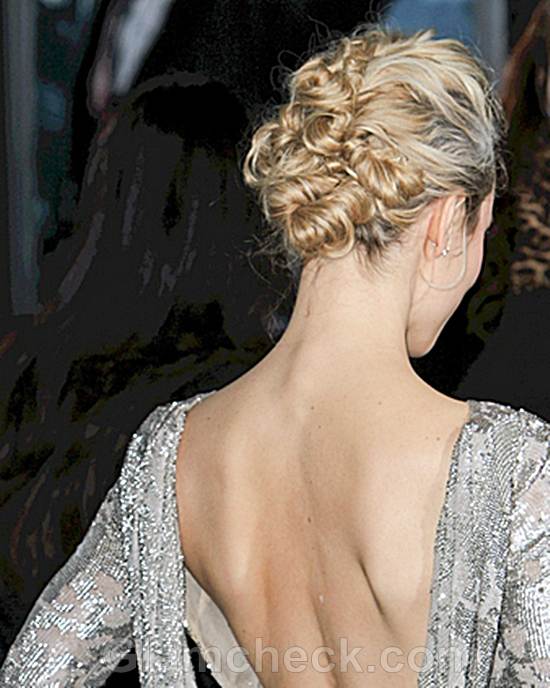 The 33-year-old wowed us in her uber romantic updo. Her hair was swept back from her face and done up ornately to highlight her soft feminine beauty. It made her look demure and winsome, the messy feel of it contributing to that aura.
An interesting touch was the bits of hair that she had colored gray to match the stunning silver Marchesa gown that she wore. This updo did a great job of allowing the magnificent outfit to shine in all its glory.
Get The Look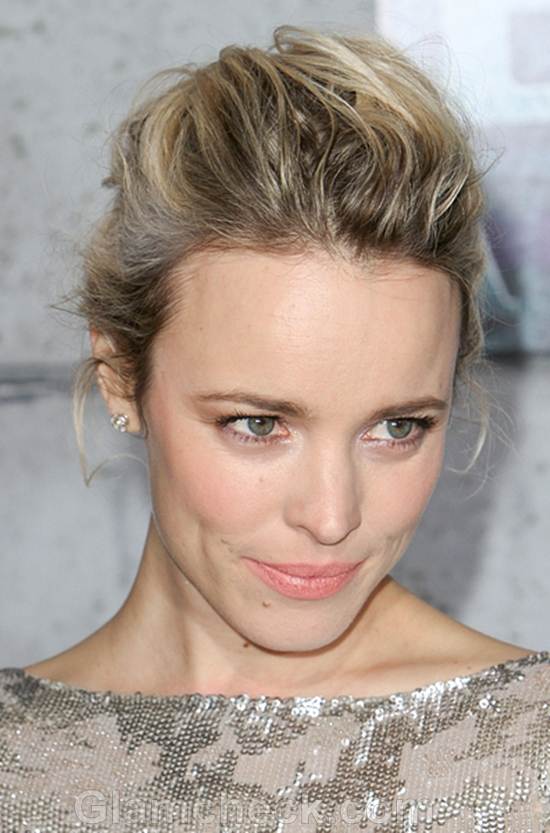 Now this fantastic hairdo may appear to be too intimidating to emulate. But in truth it is not that hard to do if you have some experience with hairdos or at least the enthusiasm to learn. Here are some simple steps to recreate a simpler version of the romantic updo.
We're not all blessed with Rachel's wavy tresses. So here are two easy ways to get them looking like that.
Apply some defining mousse in your hair after your shower and blow dry while combing with fingers. Scrunch the hair in your hands to give it texture and instant waves as it dries.
Back comb hair briskly. Spritz on some hairspray to keep the texture created intact.
Now pull your hair back into a loose, low ponytail at the nape of your neck.
Twist the ponytail and pin up into hair in about one-inch sections, spacing each twist randomly to create a messy feel. Keep them a little loose so that it looks softer and more romantic.
Spritz on some more hairspray to keep it all in place.
Finally, put on some soft makeup, throw on something sexy, and head out the door to dazzle the world.
Image: P R Photos